I recently stumbled across a very interesting post on a poker forum. The author of the post was trying to prove how online poker is skewed, at least from a player's perspective. Well, even though his post was misinformed, I found it to be entertaining. First, he blatantly posted that online poker is rigged and breaking even is impossible. To support his argument, he posted two sets of statistics. One set on several live poker sessions and another set on online poker sessions.
According to the statistics, his live poker performance was somehow consistent and he made a few hundred bucks. On the other hand, he made a loss totaling $100 playing online poker. According to him, since he couldn't win in online poker, the poker software must have been rigged.
So, is online poker rigged?
According to a couple of poker conspiracy theorists, online poker is rigged because it is hard to post consistent results. They also allege that outcomes are predetermined and hence the high number of bad beats. But is online poker rigged?
Well, No.
Online poker is not rigged and I will explain why in a few. Just because you fail to perform well in a venture doesn't necessarily mean you were held at a disadvantage. In simple terms, poor playing skills coupled with poor decision making is tantamount to financial suicide in online poker.
Reasons why online poker is not rigged
Reason #1 Poker outcomes are random
Have you ever played slots online? If you do, did you notice that the outcomes did not follow a pattern but were randomized? How do you think the outcomes are generated? Well, slots, just like online poker software, use random number generators to generate completely random results.
Therefore, by using a random number generator in the underlying algorithm, a poker room ensures that there is no predetermined outcome. So, if the outcomes are random, how is online poker rigged?
Reason #2 Most professional poker players play online
If online poker was rigged, not a single player would have been able to make a living playing online. If that was the case, the web would have been littered with tons of scam reports by now. Fortunately, that's not the case. If it was not for online poker, players such as Phil Helmuth, Joe McKeehen, Andrew Robl, and Tom Dwan won't have made it in poker. They made the buck of their inaugural cash wins playing poker online.
Final verdict
The notion that online poker is rigged is not only far-fetched but it's also misinformed. Online poker has never been, and never will, be rigged. However, to make a substantial income, you must have above par poker skills, a working strategy, stellar bankroll management, and/or a little luck.
================================================================================
What we're all about at
We offer the highest EV poker software, and training tools available on the net. These are recommended and used by today's top poker players from the world. We've been doing this since 2009 with the emphasis on offering unique and creative poker software that will help any level of poker player be a more thoughtful and successful player at the table. We'd invite you to check these titles out:

PokerZion – Get Started with PokerZion's Proven Poker Training for $7! From over 12+ years of playing poker, combined with techniques and tactics used to win over $500k+ in cash games, this the most comprehensive structured learning course on no-limit holdem. And it's only7$! All lessons include a combination of poker training videos, written and audio modules, quizzes and articles.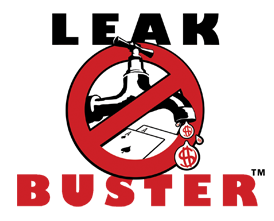 Leak Buster Software – Leak Buster is a poker software that interfaces with your Holdem Manager or PokerTracker database, and extracts key statistics about your play in order to find your largest poker leaks. Its unique scoring algorithm weighs the impact of your leak against average win-rates. And it suggests ways to correct those leaks through the use of videos (over 50) and written modules.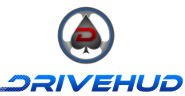 DriveHUD – DriveHUD is a poker database and HUD for your online poker play. It overlays a HUD on your online poker tables, and display vital stats about each opponent on your table. It tracks and records all of the hands that you play online. This allows you to review, re-play, filter, graph and analyze all of the hands you've played. So you can improve your poker game.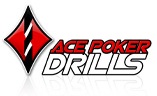 Ace Poker Drills – Ace Poker Drills is a poker training software that gives you a "flash card" style training for Odds and Outs, Equity, and Pre-Flop play. The Pre-Flop trainer will help you to easily recognize which hands to play in different positions. Odds and Outs trainer will get you to quickly calculate your odds and outs in various situations. Equity Trainer will quiz you on equity calculations for different hands. Then you can know your equity in any given scenario.