Magnus Carlsen retains World Chess Champion title
Do you know how hard it is to become a chess grandmaster?
More so, retaining that title challenge after challenge?
Well, Magnus Carlsen knows better.
After a stalemate that lasted 3 weeks, Magnus Carlsen has cemented his place at the top after winning the World Chess Championship against Fabiano Caruana.
Fabiono is a 26 year old American citizen whereas Carlsen is 27 and from Norway
Carlsen won 3 out of four games to edge out Fabiano in an intense match. Carlsen's emotions were on the peak after the first game where he pumped his fist after outwitting Fabiano.
This marks the 5th year that he has successfully defended his crown since 2013.
Magnus Carlsen's Fourth victory in a row
Since 2013, Magnus has now won four matches in a row- a feat only achieved by the elite few. Thanks to his win, he took home €1M.
Before the showdown, Magnus and Fabiano had played each other 12 times. Meaning that they already knew each other's style of play.
Talking to Sky News, Magnus couldn't hide his excitement. "It was one of those days when it's just flowing[…]and the game is a lot of fun," he remarked. When asked if he felt pressured, This is what he said.
"I didn't feel too much pressure today. I knew that if I'm able to show the best version of myself that I was going to win."
No cheating allowed
Match organizers left nothing to chance. From the get-go, it was obvious that they don't tolerate cheating. The match took place in central London, where the chess table was set behind soundproof glass. To add to that, was a detective agency on standby to ensure no one had ulterior motives.
The agency had top-of-the-line surveillance equipment as well as metal detectors to keep the championships clean. Needless to say, the championships were clean as a whistle.
The deadlock
The duel was so intense that each match lasted for several hours. Interestingly, each match resulted in an initial tie. The tiebreaker rounds commenced soon after. The players had to make their moves in 25 minutes. Having established himself as the king of short rounds, Carlsen easily outwitted Fabiano. He won 3 out of 4 games.
If the 25-minutes rounds would have resulted in another tie, they were supposed to play a series of 5-minute challenges. If the 5-minute rounds also failed to produce a winner, then they would have played a sudden death match.
==============================================================
We offer the highest EV poker software, and training tools available on the net. These are recommended and used by today's top poker players from the world. We've been doing this since 2009 with the emphasis on offering unique and creative poker software that will help any level of poker player be a more thoughtful and successful player at the table. We'd invite you to check these titles out:

PokerZion – Get Started with PokerZion's Proven Poker Training for $7! From over 12+ years of playing poker, combined with techniques and tactics used to win over $500k+ in cash games, this the most comprehensive structured learning course on no-limit holdem. And it's only7$! All lessons include a combination of poker training videos, written and audio modules, quizzes and articles.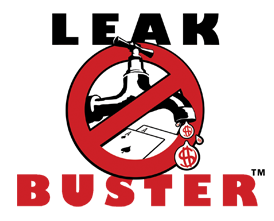 Leak Buster Software – Leak Buster is a poker software that interfaces with your Holdem Manager or PokerTracker database, and extracts key statistics about your play in order to find your largest poker leaks. Its unique scoring algorithm weighs the impact of your leak against average win-rates. And it suggests ways to correct those leaks through the use of videos (over 50) and written modules.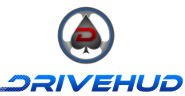 DriveHUD – DriveHUD is a poker database and HUD for your online poker play. It overlays a HUD on your online poker tables, and display vital stats about each opponent on your table. It tracks and records all of the hands that you play online. This allows you to review, re-play, filter, graph and analyze all of the hands you've played. So you can improve your poker game.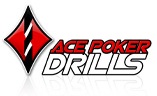 Ace Poker Drills – Ace Poker Drills is a poker training software that gives you a "flash card" style training for Odds and Outs, Equity, and Pre-Flop play. The Pre-Flop trainer will help you to easily recognize which hands to play in different positions. Odds and Outs trainer will get you to quickly calculate your odds and outs in various situations. Equity Trainer will quiz you on equity calculations for different hands. Then you can know your equity in any given scenario.