It's always exciting when you put together your reads to snap off your opponents' full buy-in bluffs. There are several things poker experts and coaches talk about that allow you to snap those kinds of bluffs off profitably.
I'll name a couple below, but highlight some other points that aren't often mentioned, and I think the key parts that allow you to distinguish with more confidence that your opponent is bluffing most of his range. But here are some of the basic points most poker experts commonly talk about:
The more aggressive your opponents are, the more likely they are to be bluffing. Yeah… no explanation needed here.

You should trust your reads in big bluffing spots. Your reads are there for a reason. There's something you've observed either consciously or unconsciously that is setting alarm bells off for you. How you process and sort through that read to apply it correctly is, of course, the most difficult and highest level part of understanding your own mind. It's what separates the men from the boys at the table (more on this later).

Does the math make sense versus their range? Again, common sense. If you're being offered a good price versus your opponents' entire value and bluffing range, then you need to snap that bluff off of course. How you determine how often that bluffing range is following through is the tricky part of course.

Does the hand make sense based on the range your opponent is repping? Are the bets consistent with what someone would do with X or Y range? In conjunction with that, is there any reason for your opponent to level you (do something out of the norm that would match a typical betting pattern to trick you into a bad call) in this spot?
So here's one of those spots from a 200NL 6-max game I played last night. Common situation where I open 2 BBs on the button (I open from 2-3xBB on the button typically), and my opponent, who is clearly a regular in these games, 3-bets.
SB is: 22.4/19.7 17% 3-bet and 62% agg after 84 hands.
NL Holdem $2(BB)
HERO ($393.4)
SB ($214.45)
BB ($264.05)
HJ ($209.45)
CO ($169.65)
Dealt to Hero 8♦ 7♣
HJ Folds, CO Folds, HERO Raises To $(4), SB Raises To $(13), BB Folds, HERO Calls $(9)
Flop ($27) 7♦ J♥ 2♠
SB Bets $19, HERO Calls $19
Turn ($65) 7♦ J♥ 2♠ 3♦
SB Bets $52, HERO Calls $52
River ($169) 7♦ J♥ 2♠ 3♦ 5♣
SB $134.45 (allin), HERO Calls $134.45
So I won this hand. You get extra points if you were able to deduce that from the title of this blog. 🙂 Here are my primary things to consider when making these calls. I either want to be confident in 1 of these 2 things below, but most ideally, both of these key points. When I have both of these two points, I'm making a lot of thin hero calls. Much thinner than this in some cases.
Do I have a read that I think applies in this spot? The answer here was yes. I had a hand w/ AK where my opponent had position on me on the button and I c/c'd 2 streets versus him in a spot that made no sense for him to bluff. In other words, it was a pretty stupid bluff and I easily picked him off with Ace high. When I see dumb bluffs, I note this right away because then I know someone is just barrelling w/o really understanding or knowing when or why they should. These are the guys that pay for my family vacations. 🙂

If the hand is double barrelled, does the turn bet sizing make sense versus my range and the situation. Meaning, if my hand range will typically be weaker in a spot, is my opponent betting too much? How most players play the turn is a separating spot for most decent/good players, to great players. At levels like 200nl online, there aren't very many great players, so there's a lot of betting tells in this spot. In some situations, there will be players that know how to maximize their turn value, and in really rare spots make thin, but big value turn bets. But this is extremely rare. Board texture will play a roll in this as well. Sometimes there will be larger bets to protect a more vulnerable range, or a situation where it's obvious we will both have big hands. So those spots do not count.
In the hand above, I had both 1 & 2 working. #2 was a little tricky because I also had to decide if he just didn't know when to bet big or not. It was basically an internal dialogue of, "is he totally clueless about my range here, or is he just too aggressive." So between his agg%, 3-bet%, and other numbers which were generally solid, I had to deduce he wasn't clueless, just too aggressive in the wrong spots.
Once I have 1 or 2 in place, or like I said, both are there, then I consider all of the other common particulars I mentioned at the start of this blog. The math, my gut, his range, my perceived range, etc… then you just simply make the call and… pray. 😉
So let me break the hand down with my whole thought process as closely as I can re-create it, even though it's a day after I actually played it. But this is a very typical approach I take and why I'm pretty successful at sniffing out bluffs (I think it's a stronger part of my game).
SB is: 22.4/19.7 17% 3-bet and 62% agg after 84 hands.
NL Holdem $2(BB)
HERO ($393.4)
SB ($214.45)
BB ($264.05)
HJ ($209.45)
CO ($169.65)
Dealt to Hero 8♦ 7♣
HJ Folds, CO Folds, HERO Raises To $(4), SB Raises To $(13), BB Folds, HERO Calls $(9)
I have a read on this player about being overly aggressive. So I'm pretty confident w/ a decent stack to pot ratio, I can get him in a spot where he makes some really bad decisions. So I call his 3-bet.
Flop ($27) 7♦ J♥ 2♠
SB Bets $19, HERO Calls $19
I flop a pair, so I'm calling. What I pay attention to most here though is bet sizing. I look at 2 things. In a re-rasied pot, usually value bets on dry boards like this are 65% of the pot or less (I've looked at this in my database over the years). So if it goes over that threshold, it's usually a bluff. Secondly, if this ratio on the flop is smaller than the bet sizing ratio on the turn on a dry board, this is a bluff a large % of the time on the turn. 19/27 = 70%.
Turn ($65) 7♦ J♥ 2♠ 3♦
SB Bets $52, HERO Calls $52
So let's see… $52/$65 = 80%. Yup, higher… dry board. Now my only thought here is, did my opponent pick up some kind of turn draw, and should I shove now to maximize value… or do I think they will barrel and bluff off their stack on blank rivers a high %, and they don't just have draws. Here honestly, I thought if he turned a draw he might bet less, so I discounted it and waited to pick him off on most rivers.

River ($169) 7♦ J♥ 2♠ 3♦ 5♣
SB $134.45 (allin), HERO Calls $134.45
I got a great river. I was going to call a large % of rivers though if he shoved based on my above info, just hoping he didn't suck out and try and get some newly found value in. I follow through, and win the hand. My opponent shows 8c9c and loses.
So I hope this helps break down a few more points for you when determining what a profitable hero call is. Now keep in mind, when you're applying things like this, you HAVE to start really being focused on your reads. You WILL make mistakes. However, I encourage you to keep refining your reads and how and when to apply them. This is exactly the process that will separate you from the average regulars in your games and move you up the poker food chain.
As always… may the poker Gods shine on you!
================================================================================
What we're all about at
We offer the highest EV poker software, and training tools available on the net. These are recommended and used by today's top poker players from the world. We've been doing this since 2009 with the emphasis on offering unique and creative poker software that will help any level of poker player be a more thoughtful and successful player at the table. We'd invite you to check these titles out:

PokerZion – Get Started with PokerZion's Proven Poker Training for $7! From over 12+ years of playing poker, combined with techniques and tactics used to win over $500k+ in cash games, this the most comprehensive structured learning course on no-limit holdem. And it's only7$! All lessons include a combination of poker training videos, written and audio modules, quizzes and articles. LEARN MORE.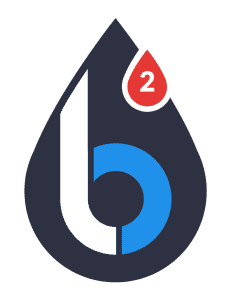 Leak Buster Software – Leak Buster is a poker software that interfaces with your Holdem Manager or PokerTracker database, and extracts key statistics about your play in order to find your largest poker leaks. Its unique scoring algorithm weighs the impact of your leak against average win-rates. And it suggests ways to correct those leaks through the use of videos (over 50) and written modules. LEARN MORE.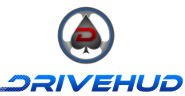 DriveHUD – DriveHUD is a poker database and HUD for your online poker play. It overlays a HUD on your online poker tables, and display vital stats about each opponent on your table. It tracks and records all of the hands that you play online. This allows you to review, re-play, filter, graph and analyze all of the hands you've played. So you can improve your poker game. LEARN MORE.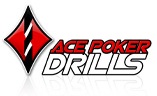 Ace Poker Drills – Ace Poker Drills is a poker training software that gives you a "flash card" style training for Odds and Outs, Equity, and Pre-Flop play. The Pre-Flop trainer will help you to easily recognize which hands to play in different positions. Odds and Outs trainer will get you to quickly calculate your odds and outs in various situations. Equity Trainer will quiz you on equity calculations for different hands. Then you can know your equity in any given scenario. LEARN MORE.