Maria Ho is a phenomenal poker player, a high roller for that matter. Over the course of her career, she has amassed wealth in terms of millions most of which have been as a result of her prowess on the felt. However, apart from her online presence, we don't know much about her.
Fortunately, a couple of days ago, she offered her poker fans an insight into her personality via a Q&A on her Twitter page. Here at Ace Poker Solutions, we have briefly prepared the Q&A.
One cheeky user opened the Q&A with a rather personal question and here's what she had to say.
Q-When you are not playing, what do you do for fun?
I love seeing shows. Big fan of musical theatre and other forms of artistic expression. I also love spending quality time with family and friends when I'm home. Always up for anything and love trying new things!
One of the rampant discriminations in the poker industry, especially in land-based casinos, is sexism towards women. When such a question cropped up, here's what she had to say.
My mother was the first female poker dealer on the strip at the Silver Slipper. She often was flirted with and not taken seriously. My question to you, 50 years later as a player does the treatment happen to you?
This question is very complex to answer. First of all your mom sounds like a cool lady. Secondly, I have experienced varied treatment on all ends of the spectrum both positive and negative but I have seen positive progress in my 12 years as a pro player
Of course, strategy in a poker session can be the difference between winning and losing. And when one curious fan inquired on which strategy she usually uses, here's what she said.
What strategy do you play with for long tournaments? Why do you change it or why do you keep it the same?
For tournaments with a deep structure, I think playing fairly tight and ABC in the early stages is always a good way to go. I think patience pays off when you have the luxury of long levels. Getting a good grasp of table dynamics and game flow always helps with future decisions.
Still on strategy, here's her opinion on how to best manage bankroll and how to play against different playing styles
Being disciplined & separating your poker bankroll from life roll is very impt. Make sure you're comfortable with the stakes you're playing before moving up. Knowing what type of player you're up against is half the battle. Bluff calling stations less and go for thin value.
Finally, some poker players have certain hands that they play no matter what, Maybe superstition or something. Here's her reply on her most preferred cards.
They are the Ace and the Ace. Of any suit. I'm not picky. Other than that I don't really have a favorite hand or one I'm superstitious about. Although suited broadways are always nice to look at.
At the end of the Q&A, she gave her fans an assurance that they will see her on the felt during the upcoming WSOP Europe.
==============================================================
What we're all about at

Ace

Poker Solutions
We offer the highest EV poker software, and training tools available on the net, recommended and used by today's top poker players from the world. We've been doing this since 2009 with the emphasis on offering unique and creative poker software that will help any level of poker player be a more thoughtful and successful player at the table. We'd invite you to check these titles out: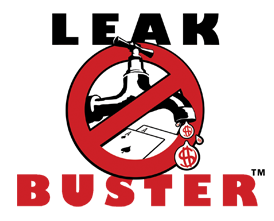 Leak Buster Software – Leak Buster is a poker software that interfaces with your Holdem Manager or PokerTracker database, and extracts key statistics about your play in order to find your largest poker leaks. Its unique scoring algorithm weighs the impact of your leak against average win-rates and suggests ways to correct those leaks through the use of videos (over 50) and written modules.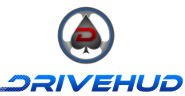 DriveHUD – DriveHUD is a poker database and HUD for your online poker play. It will overlay a HUD on your online poker tables, and display vital stats about each of the opponents on your table. It will track and record all of the hands you play online, allowing you to review, re-play, filter, graph and analyze all of the hands you've played so you can improve your poker game.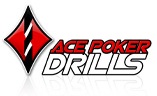 Ace Poker Drills – Ace Poker Drills is a poker training software that gives you a "flash card" style training for Odds and Outs, Equity, and Pre-Flop play. The Pre-Flop trainer will help you to easily recognize which hands to play in different positions. Odds and Outs trainer will get you to quickly calculate your odds and outs in various situations. Equity Trainer will quiz you on equity calculations for different hands, so you can know your equity in any given scenario.