Meet David Baker
2019 is already shaping up to be the year of David Baker. Baker won the World Poker Tour L.A. Poker Classic, taking home over $1m.
Baker is a professional poker player domiciled in Los Angeles and usually plays at Commerce Casino. From the get-go, David Baker was already showing signs of making it to the final table after accumulating a substantial number of chips in the first few rounds.
As fate would have it, Baker was able to achieve a couple of milestones, including winning his first WPT poker classic title and cashing-in more than $1m.
"I've battled my whole life in this business. I care about this business. I care about the prestige of these things and I know sometimes some of the guys are a little too cool for school to say that, but I do. I've got a good résumé, I've been there a lot, but I've never won a major No Limit Hold'em tournament, I've never won a WPT, I've never had a million-dollar score and I just get to check off all of those boxes today and I'm overjoyed," Baker commented shortly after winning the final table.
Without a doubt, the win meant a lot to David Baker and elevates his status in the poker community.
Speaking to PokerStars, Baker said, "I know that I'm considered a good poker player and even probably really good by my peers, but I want to be elite, I want to be thought of as elite[…]I know I'm not an elite No Limit Hold'em player. I know I'm not sitting down in the $100Ks and battling with the GOATs of GOATs, but I can still play man, I can still play with these guys in the $10Ks and all-around, I'll take my all-around poker game versus anyone. I've always had this chip on my shoulder that I don't know if I've always felt that I've gotten the respect that I deserve. I really feel like being able to put this on my resume really helps, at least helps me mentally just being able to do that."
David Baker other achievements
David Baker won RunGood poker series' $ 675 No Limit Hold'em – Main Event for $29, 154. In the same year, he finished sixth in APT's $ 1,650 No Limit Hold'em Main Event #8 for $20,050. In addition, he won WPT's $ 2,140 Dealers Choice #58 for $32,760.
However, his performance in WSOP is far from good. For instance, he finished 15th,29th and 126th in $ 365 No Limit Hold'em (Event #5), $ 365 No Limit Hold'em (Event #7), and $ 1,675 No Limit Hold'em – Main Event (Event #11) respectively in 2017's WSOP.
================================================================================
What we're all about at
We offer the highest EV poker software, and training tools available on the net. These are recommended and used by today's top poker players from the world. We've been doing this since 2009 with the emphasis on offering unique and creative poker software that will help any level of poker player be a more thoughtful and successful player at the table. We'd invite you to check these titles out:

PokerZion – Get Started with PokerZion's Proven Poker Training for $7! From over 12+ years of playing poker, combined with techniques and tactics used to win over $500k+ in cash games, this the most comprehensive structured learning course on no-limit holdem. And it's only7$! All lessons include a combination of poker training videos, written and audio modules, quizzes and articles. LEARN MORE.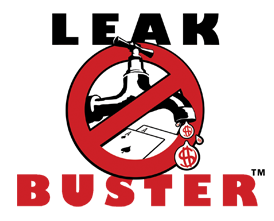 Leak Buster Software – Leak Buster is a poker software that interfaces with your Holdem Manager or PokerTracker database, and extracts key statistics about your play in order to find your largest poker leaks. Its unique scoring algorithm weighs the impact of your leak against average win-rates. And it suggests ways to correct those leaks through the use of videos (over 50) and written modules. LEARN MORE.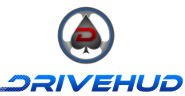 DriveHUD – DriveHUD is a poker database and HUD for your online poker play. It overlays a HUD on your online poker tables, and display vital stats about each opponent on your table. It tracks and records all of the hands that you play online. This allows you to review, re-play, filter, graph and analyze all of the hands you've played. So you can improve your poker game. LEARN MORE.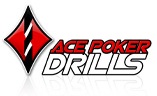 Ace Poker Drills – Ace Poker Drills is a poker training software that gives you a "flash card" style training for Odds and Outs, Equity, and Pre-Flop play. The Pre-Flop trainer will help you to easily recognize which hands to play in different positions. Odds and Outs trainer will get you to quickly calculate your odds and outs in various situations. Equity Trainer will quiz you on equity calculations for different hands. Then you can know your equity in any given scenario. LEARN MORE.