If you've been keeping up with the gossip side of poker, you're more than likely aware of the no-love-lost situation between Doug Polk and Daniel Negreanu. For years now, Polk has been calling out Negreanu for the actions and statements he saw as inappropriate or damaging to the poker community.
Things between the two started to heat up back in 2016 when Negreanu came out publicly supporting some of the changes introduced by PokerStars, at one point even claiming "more rake was better" for the players.
Although DNegs, explained the reasoning behind this statement, Polk wouldn't have any of it. He came after Negreanu on his YouTube channel in full force. From that point forward, the Canadian high roller was often a topic of Polk's vlogs and YouTube videos.
It seems that the grudge between two high-profile players is about to finally come to its (natural?) resolution. Polk has challenged Negreanu to a high stakes online heads up match and Kid Poker agreed, even though he sees himself as an underdog. This is probably a fair assessment of the situation as Doug was long considered one of the best NLHE heads up players on the internet.
Fairly One-sided War Effort?
Looking at the history of the grudge between the two, it was mostly Polk pushing things forward, looking for the Canadian to make a misstep he could call him out on. Negreanu has mostly stayed silent, answering occasionally to some of the accusations but focusing more on his career and private life.
Whether you like Negreanu or not, the case can definitely be made that Doug had crossed the line with some of his videos. While he always stuck to facts and actual statements, they were often taken out of the context to make for a better impact.
With Negreanu being easily one of the most popular poker players on the planet, it's not hard to understand why Polk would pick him as the target of his attacks – it's good for business. At the same time, always outspoken and often controversial in his statements, Daniel has provided him with plenty of ammo to use over the years.
It seems now that the conflict has reached its culmination point. Polk has issued a challenge to determine who the better poker player is and Negreanu accepted. How this will help actually resolve anything is a bit of a mystery as Polk rarely focused on Kid Poker's playing abilities in his videos but the poker community is hyped to see this nonetheless.
Coming Out of Retirement to Battle Negreanu
Polk has officially retired from playing poker and he's been focusing on other efforts instead. However, he'll be putting on his fighting gloves once again for this grudge match, which should take place in mid-September or early October.
Even though Doug hasn't been playing poker for a while now, heads up was his specialty back in the day. Negreanu's experience with this game format is very limited as the Canadian has always been focused on live tournaments and also non-Hold'em games. So, Polk simply must be a big favorite to win.
Details of the match are still being ironed out but according to Daniel's latest blog post, they agreed the most important terms:
The game is $200/$400 HU No-Limit Hold'em

The match will take place online and it will be streamed live for the fans

Hole cards will remain hidden

The number of hands will be between 10,000 and 25,000
Although the Canadian wanted to add a charity component to this match in some fashion, Polk flat out refused the idea. So, it will be a traditional game of poker between two players where the winner gets to keep the whole sum with no deductions or charitable contributions.
So, with Daniel being a clear underdog and openly admitting the fact, the question remains why has he agreed to do it in the first place? He gave the answer in his blog, explaining that he feels this is something the community wants to see and he is happy to oblige even if conditions are clearly not favorable for him.
And Negreanu is definitely right on his last point. This match will gather viewers from all over the world and it will be a big thing.  While the background behind it is somewhat murky and unpleasant, poker fans will enjoy watching the two duke it out on the virtual felt.
================================================================================
What we're all about at
We offer the highest EV poker software, and training tools available on the net. These are recommended and used by today's top poker players from the world. We've been doing this since 2009 with the emphasis on offering unique and creative poker software that will help any level of poker player be a more thoughtful and successful player at the table. We'd invite you to check these titles out:

PokerZion – Get Started with PokerZion's Proven Poker Training for $7! From over 12+ years of playing poker, combined with techniques and tactics used to win over $500k+ in cash games, this the most comprehensive structured learning course on no-limit holdem. And it's only7$! All lessons include a combination of poker training videos, written and audio modules, quizzes and articles. LEARN MORE.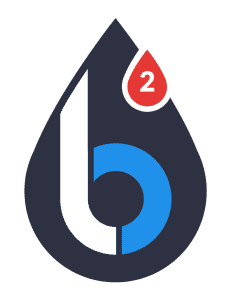 Leak Buster Software – Leak Buster is a poker software that interfaces with your Holdem Manager or PokerTracker database, and extracts key statistics about your play in order to find your largest poker leaks. Its unique scoring algorithm weighs the impact of your leak against average win-rates. And it suggests ways to correct those leaks through the use of videos (over 50) and written modules. LEARN MORE.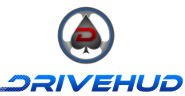 DriveHUD – DriveHUD is a poker database and HUD for your online poker play. It overlays a HUD on your online poker tables, and display vital stats about each opponent on your table. It tracks and records all of the hands that you play online. This allows you to review, re-play, filter, graph and analyze all of the hands you've played. So you can improve your poker game. LEARN MORE.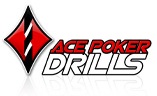 Ace Poker Drills – Ace Poker Drills is a poker training software that gives you a "flash card" style training for Odds and Outs, Equity, and Pre-Flop play. The Pre-Flop trainer will help you to easily recognize which hands to play in different positions. Odds and Outs trainer will get you to quickly calculate your odds and outs in various situations. Equity Trainer will quiz you on equity calculations for different hands. Then you can know your equity in any given scenario. LEARN MORE.