Over the years, online poker has had its fair share of myths. Some are outright weird and ridiculous, while some are just uninformed theories.
Well, without further ado, read on for the top 3 online poker myths.
Online Poker Myths
Myth #1 Online poker is rigged
You may have probably stumbled across forum posts alluding that online poker is rigged against players. Some of the posts' authors even go a step further and provide "evidence" to back up their claims.
However, their assertions are far-fetched and can't be further from the truth. Online poker is usually achieved via the use of Random Number Generators (RNGs) and hence all outcomes are guaranteed to be fair. Just because you lose a few hands does not mean that odds are stacked against you.
Top up your account, improve your playing skills and have another go. If you continue making losses, maybe online poker is not for you.
Myth #2 You will suddenly start to make losses after you cash out
The cash out curse is by far the most popular online poker myth. According to the myth, once you request a withdrawal after an impressive streak of positive results, you will start hemorrhaging money. Once you start bleeding chips, it's downhill from there.
In my own opinion, the cash out curse is a creative excuse for bad players. Provided you continue making sound decisions, you can continue making money.
There is no relationship between cashing out and losing money on the virtual felt. Just as there is no relationship between poker rooms and your lost money. The money you lose goes to your opponents' wallets and poker rooms make no financial gain.
Myth #3 Online poker has more bad beats
According to the myth, you are more likely to get more bad beats online compared to playing live poker in a brick and mortar casino. So, how true is this statement?
As mentioned earlier, online poker outcomes are subject to a random number generator. Therefore, the probability of getting a bad beat online and in a land-based casino is the same.
However, after a set period of time, you may notice that an online poker session has more bad beats compared to the same period of time playing live poker. You shouldn't be alarmed though. It can be explained.
In online poker, players are not usually afraid of making reckless decisions which increase the chances of receiving a bad beat. In addition, compared to live poker, you are bound to play more hands online which will translate to more bad beats. However, the frequency of bad beats is the same.
Final word
Online poker is not only entertaining by can also be a source of extra income. If you do everything right, your poker career may just take off. To that end, and from tons of success stories posted online, online poker is not rigged and you can actually make a career out of it.
================================================================================
What we're all about at
We offer the highest EV poker software, and training tools available on the net. These are recommended and used by today's top poker players from the world. We've been doing this since 2009 with the emphasis on offering unique and creative poker software that will help any level of poker player be a more thoughtful and successful player at the table. We'd invite you to check these titles out:

PokerZion – Get Started with PokerZion's Proven Poker Training for $7! From over 12+ years of playing poker, combined with techniques and tactics used to win over $500k+ in cash games, this the most comprehensive structured learning course on no-limit holdem. And it's only7$! All lessons include a combination of poker training videos, written and audio modules, quizzes and articles.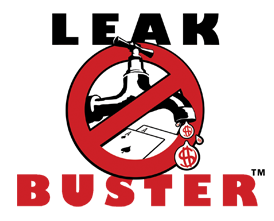 Leak Buster Software – Leak Buster is a poker software that interfaces with your Holdem Manager or PokerTracker database, and extracts key statistics about your play in order to find your largest poker leaks. Its unique scoring algorithm weighs the impact of your leak against average win-rates. And it suggests ways to correct those leaks through the use of videos (over 50) and written modules.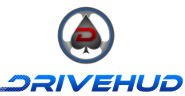 DriveHUD – DriveHUD is a poker database and HUD for your online poker play. It overlays a HUD on your online poker tables, and display vital stats about each opponent on your table. It tracks and records all of the hands that you play online. This allows you to review, re-play, filter, graph and analyze all of the hands you've played. So you can improve your poker game.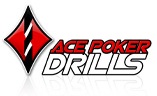 Ace Poker Drills – Ace Poker Drills is a poker training software that gives you a "flash card" style training for Odds and Outs, Equity, and Pre-Flop play. The Pre-Flop trainer will help you to easily recognize which hands to play in different positions. Odds and Outs trainer will get you to quickly calculate your odds and outs in various situations. Equity Trainer will quiz you on equity calculations for different hands. Then you can know your equity in any given scenario.