The worldwide outbreak of Covid-19 has left its deep trace on countless industries left and right. The gambling and entertainment industries were hit particularly hard and live poker was caught in the crossfire as well.
While casinos and poker rooms are slowly opening up for business again, there is heavy air around it all. Restrictions on the number of players at the table are cutting into their bottom lines and, in many places, organizing large live tournaments remains a distant dream. It seems that it'll take a while for live poker to bounce back and gets back on track.
And, while this affects players and casinos, there is another aspect that isn't being discussed as much. How will all of these changes influence televised poker? Fans around the globe have been enjoying quality poker shows and tournament coverage for years but the future seems bleak.
Televised poker has been far from its peak for a while now. In fact, the production mostly moved to the online environment as big TV channels are rarely keen to pick up a poker show. The potential audience just isn't big enough to attract enough sponsor money to make it worth their while.
The pandemic has now created a new set of challenges for producers. Depending on where their filming locations are, they have to adhere to certain measures, which can potentially make shows less entertaining to watch and more difficult for the players to sit through.
Face Masks & Social Distancing in Practice
Poker Central is currently one of the leading channels focused on creating high-quality poker content. Things were going quite well for them pre-Corona but, like almost everybody else, they were hit pretty hard when the pandemic struck.
In the past few weeks, they've been trying to get back in action, creating content that's adjusted to the new situation. We've had the chance to watch a high stakes heads up match between Phil Hellmuth and Antonio Esfandiari and for all content-starved poker fans, this was quite a breath of fresh air.
But it's just not the same as before.
Both players were wearing face masks all the time and while we're all used to seeing poker players wear all sorts of funny hats and face covers, this was different. Clearly, Poker Central is doing things by the book and they're looking to protect players and the staff on the set so there is no ground to pass any blame here.
The question that is being asked, though, is how well-received will this content be received by the audience?
Players weren't too thrilled about it, either, or at least that was the vibe they were giving off. Phil wasn't too happy to be told he wasn't allowed to eat at the table and one must think that having to wear a mask while all the lights and equipment are running doesn't help make anyone feel more comfortable.
But, it seems the poker community is more resilient and more tolerant than what you'd think at first – and that's great news!
No Lack of Willing Participants
While the Esfandiari – Hellmuth match was going on, the commentators were discussing prospective challengers and, by the looks of it, the list of those willing to put down the money and play the winner heads up is a long one and contains some big names.
This certainly gives hope that the quality of future poker content and its entertainment value will remain high. Sure, it will take some time for the viewers to get used to the fact everyone's now wearing face masks and there are no observers pushing around the table but the main thing is still there – top-quality poker played by some of the best-known names around.
I'm sure people at Poker Central and other venues creating poker shows know what they're doing but I think they'd do well to give more air time to lively and colorful players who find ways to keep things light and funny despite all restrictions.
There are no rules that will prevent Hellmuth from letting off some steam after losing a big hand in what he perceives to be an unlucky manner. And there is no face mask that will stop a guy like Antonio from making funny remarks and needling his opponents.
So, yes, things have changed and it might take viewers some time to start fully enjoying poker shows once again but I don't think there is too much to worry about. If there is one thing that's common to all successful players and those in their orbits – that's the ability to quickly adapt to new circumstances and keep grinding on!
================================================================================
What we're all about at
We offer the highest EV poker software, and training tools available on the net. These are recommended and used by today's top poker players from the world. We've been doing this since 2009 with the emphasis on offering unique and creative poker software that will help any level of poker player be a more thoughtful and successful player at the table. We'd invite you to check these titles out:

PokerZion – Get Started with PokerZion's Proven Poker Training for $7! From over 12+ years of playing poker, combined with techniques and tactics used to win over $500k+ in cash games, this the most comprehensive structured learning course on no-limit holdem. And it's only7$! All lessons include a combination of poker training videos, written and audio modules, quizzes and articles. LEARN MORE.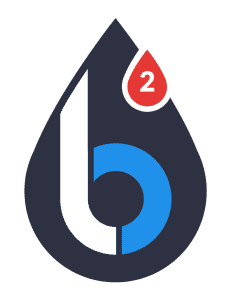 Leak Buster Software – Leak Buster is a poker software that interfaces with your Holdem Manager or PokerTracker database, and extracts key statistics about your play in order to find your largest poker leaks. Its unique scoring algorithm weighs the impact of your leak against average win-rates. And it suggests ways to correct those leaks through the use of videos (over 50) and written modules. LEARN MORE.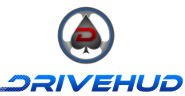 DriveHUD – DriveHUD is a poker database and HUD for your online poker play. It overlays a HUD on your online poker tables, and display vital stats about each opponent on your table. It tracks and records all of the hands that you play online. This allows you to review, re-play, filter, graph and analyze all of the hands you've played. So you can improve your poker game. LEARN MORE.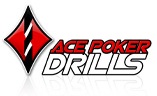 Ace Poker Drills – Ace Poker Drills is a poker training software that gives you a "flash card" style training for Odds and Outs, Equity, and Pre-Flop play. The Pre-Flop trainer will help you to easily recognize which hands to play in different positions. Odds and Outs trainer will get you to quickly calculate your odds and outs in various situations. Equity Trainer will quiz you on equity calculations for different hands. Then you can know your equity in any given scenario. LEARN MORE.