The Chinese government is well known for its controlling nature, be it prohibiting the use of specific cartoon illustrations or restricting use of specific symbols in mainstream media.
Well, they have done it again! China unceremoniously shutdown Poker King – an emerging Chinese poker powerhouse. The Chinese government is planning to rid the country of all forms of online gambling. As a matter of fact, the close-it-all minions have already closed multiple gambling sites to protect its population from moral decay.
Sounds Ludacris, right? But this begs the question: did they really achieve anything?
Poker King is undoubtedly the top poker mobile app in China, going by year-to-year revenues. Poker King offers an intuitive interface laden with top-of-the-line gaming features. Irrespective of whether you're after No-limit classic poker games, fixed limit poker games, or thrilling sit and go's, then Poker King should be at the top of your poker apps' list.
Plot twist: Poker King players stay resilient
Even with the government pulling the plug, the app is still operational. This is enough testament that the tug of war with the government is far from over.
Poker King is a brand name for World Poker Network (WPN) – a household name in poker circles. Since their inception, Poker King has been nothing short of exemplary – offering a versatile mobile environment for thousands of poker players in China.
WPN is known over the world for their indiscriminative nature; they accept players from virtually anywhere. For example, unlike most poker rooms, they accept players from the United States.
Poker King game features
Poker king boasts of a wide array of features for a superior gaming experience. For a more personalized touch,
✔ the app has a live chat feature which can be used by players to converse with each other
✔ players are allowed to personalize their profiles by uploading custom avatars
✔ the mobile app has a user-friendly and innovative user interface
✔ simplified sign up/login process
The platform comes with dozens of virtual goodies which can be used by players to gift each other. It is also worth noting that the app is ad-free. Finally, the app has both tournaments and sit and go modes.
Ace Poker Solutions HUD
Poker is not a game of luck. It is imperative to incorporate sound strategies to get positive results. This is especially true with Poker King. The HUD we offer is not only innovative but it is definitely top-of-the-line. It overlays your poker screen with detailed playing statistics of your opponent so you can make profitable decisions.
That means that in any Poker King gaming session, whenever your opponents Call, Raise, or fold, our ingenious software correlates this information with each outcome and displays the statistics for informed decision making.
==============================================================
We offer the highest EV poker software, and training tools available on the net. These are recommended and used by today's top poker players from the world. We've been doing this since 2009 with the emphasis on offering unique and creative poker software that will help any level of poker player be a more thoughtful and successful player at the table. We'd invite you to check these titles out:

PokerZion – Get Started with PokerZion's Proven Poker Training for $7! From over 12+ years of playing poker, combined with techniques and tactics used to win over $500k+ in cash games, this the most comprehensive structured learning course on no-limit holdem. And it's only7$! All lessons include a combination of poker training videos, written and audio modules, quizzes and articles.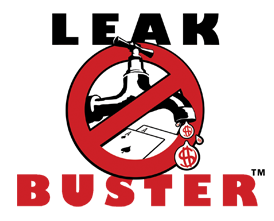 Leak Buster Software – Leak Buster is a poker software that interfaces with your Holdem Manager or PokerTracker database, and extracts key statistics about your play in order to find your largest poker leaks. Its unique scoring algorithm weighs the impact of your leak against average win-rates. And it suggests ways to correct those leaks through the use of videos (over 50) and written modules.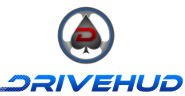 DriveHUD – DriveHUD is a poker database and HUD for your online poker play. It overlays a HUD on your online poker tables, and display vital stats about each opponent on your table. It tracks and records all of the hands that you play online. This allows you to review, re-play, filter, graph and analyze all of the hands you've played. So you can improve your poker game.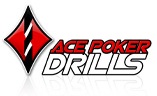 Ace Poker Drills – Ace Poker Drills is a poker training software that gives you a "flash card" style training for Odds and Outs, Equity, and Pre-Flop play. The Pre-Flop trainer will help you to easily recognize which hands to play in different positions. Odds and Outs trainer will get you to quickly calculate your odds and outs in various situations. Equity Trainer will quiz you on equity calculations for different hands. Then you can know your equity in any given scenario.