The World Series of Poker is ramping up and thousands of people will be flocking to Rio for the first time. If this is your first time, there are a few things that you can keep in mind so you stay sane and survive your first WSOP.
Don't Stress About Famous Players
For most people traveling to the World Series for the first time, the idea of playing at the same table as Daniel Negreanu or Phil Ivey can cause a panic.
You might feel like this famous pro at your table is going to completely blow your chances of building a stack, but the truth is that one or two pros at your table won't affect your play that much.
Every single pot won't be with them heads up, so as long as you are careful in hands you do play with them, you can make decisions just as you would playing in a friendly home game.
Always Register Early
The Rio is famous for having registration lines that resemble zoos more than lines for poker tournaments.
The registration desk is open throughout the night and you can register before the day of the tournament, making the process easier. Avoid registering, when possible, during the day around the time that tournaments start.
Instead, head to the registration desk in the evening so that the next day you only have to stick your tournament ticket in your pocket and head to your table.
Be Prepared For A Long Day
If there is one thing that is hardest to deal with, for many people, it is the 12 hour (or sometimes longer) days that you will be sitting at a table and playing poker.
It is absolutely vital that you make sure you are prepared to deal with it.
Have A Snack
The food at Rio can quickly add up and there isn't much that most people would consider healthy. If you are trying to save money, it is especially important that you have a snack with you.
Granola bars and nuts can help tide you over between breaks, but some people even pack lunches ahead of time.
Get Some Rest
The day before you play tournament poker, you should have a good night's sleep and be well-rested for the back to back days that you'll play when running deep in a tournament.
You may think, "Hey, I can last a long time without sleep. I used to stay up partying all night long!" but the truth is that as you grow more and more tired you make more and more mistakes.
It isn't about staying awake at the table, it's about playing well at the table.
Stay In The Right Hotel
Having the right place to stay is incredibly important. The long days at the table make it hard to walk a long way to your hotel, or a tough fight against traffic.
The Rio is typically full and some would say overpriced, but the Palms and Gold Coast are also right next doors and more economical.
Good Luck
Your first WSOP is an incredible experience and one that you won't soon forget.
As long as you are prepared to deal with the hectic atmosphere, you can have a fantastic time and even make some money!
This might be the year that you win a bracelet, or take home life-changing money!
Whether you are an aspiring pro or a fun player looking for a story to tell, this is your chance. Good luck and may the cards be with you.
================================================================================
What we're all about at
We offer the highest EV poker software, and training tools available on the net. These are recommended and used by today's top poker players from the world. We've been doing this since 2009 with the emphasis on offering unique and creative poker software that will help any level of poker player be a more thoughtful and successful player at the table. We'd invite you to check these titles out:

PokerZion – Get Started with PokerZion's Proven Poker Training for $7! From over 12+ years of playing poker, combined with techniques and tactics used to win over $500k+ in cash games, this the most comprehensive structured learning course on no-limit holdem. And it's only7$! All lessons include a combination of poker training videos, written and audio modules, quizzes and articles. LEARN MORE.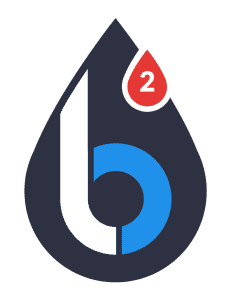 Leak Buster Software – Leak Buster is a poker software that interfaces with your Holdem Manager or PokerTracker database, and extracts key statistics about your play in order to find your largest poker leaks. Its unique scoring algorithm weighs the impact of your leak against average win-rates. And it suggests ways to correct those leaks through the use of videos (over 50) and written modules. LEARN MORE.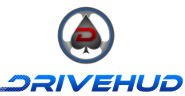 DriveHUD – DriveHUD is a poker database and HUD for your online poker play. It overlays a HUD on your online poker tables, and display vital stats about each opponent on your table. It tracks and records all of the hands that you play online. This allows you to review, re-play, filter, graph and analyze all of the hands you've played. So you can improve your poker game. LEARN MORE.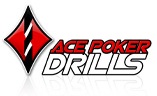 Ace Poker Drills – Ace Poker Drills is a poker training software that gives you a "flash card" style training for Odds and Outs, Equity, and Pre-Flop play. The Pre-Flop trainer will help you to easily recognize which hands to play in different positions. Odds and Outs trainer will get you to quickly calculate your odds and outs in various situations. Equity Trainer will quiz you on equity calculations for different hands. Then you can know your equity in any given scenario. LEARN MORE.