Chris Ferguson and Phil Hellmuth are both professional poker players with glowing track records.
However, records aside, Ferguson is best known for the Black Friday events where some players feel that he played a suspicious role.
Ferguson, therefore, may not be a darling to most poker players but his prowess on the felt makes it difficult to hate him.
On the other hand, Hellmuth is best known for his foul-mouthed tirades on the felt when things are not going to plan.
Chris Ferguson playing catch up
Chris Ferguson Red-hot WSOP form has put him on pace to win the WSOP cashes Record. Phil Hellmuth is the current holder of the record but due to his slow showing in recent WSOP series, Ferguson may soon overtake him.
Ferguson won the Player of the Year in 2017 and the poker community didn't like it. If he is able to replicate his performance in 2017, he will become the new WSOP Cashes Record holder.
At the moment, Ferguson has 120 cashes and he is only behind Hellmuth who has 133 WSOP cashes. Daniel Negreanu is third with 108 cashes while Erik Seidel is fourth with 107 WSOP cashes.
Even though the gap between Hellmuth and Ferguson seem wide enough to hold for a couple of years, the fact that he no longer plays full WSOP schedule makes it easier for Ferguson to bridge the gap.
Health concerns
Recently, Phil was on set on Mike Matusow's podcast where he admitted that he was not a hundred percent healthy last summer. He blamed his health for his relatively poor performance and said that it prevented him from playing a full schedule.
His health notwithstanding, he managed to cash out 7 events and grinded-out a WSOP bracelet in the $5,000 No-Limit Event.
In 2017, he had 9 cashes but was unfortunate not to win a WSOP bracelet. 2016 was even was not a good year for him. He only had 3 WSOP cashes for a paltry $67,098.
Chris Ferguson Closing In
After he was implicated in the 2011 Full Tilt Poker Black Friday Scandal, Ferguson took a short hiatus. He resurfaced in 2016 WSOP and since then, he has quickly become one of the best WSOP players in recent times.
In just two years, Ferguson has had 46 WSOP cashes averaging 23 per year. Compared to Hellmuth over the same period, he has done remarkably well.
If the two players keep up their playing levels in the past two years, Chris Ferguson will catch up with Phil Hellmuth in 2019 WSOP.
However, Ferguson WSOP exploits may not be so impressive if you consider the fact that the bulk of his WSOP cashes (38 of 46) were for under $10,000.
================================================================================
What we're all about at
We offer the highest EV poker software, and training tools available on the net. These are recommended and used by today's top poker players from the world. We've been doing this since 2009 with the emphasis on offering unique and creative poker software that will help any level of poker player be a more thoughtful and successful player at the table. We'd invite you to check these titles out:

PokerZion – Get Started with PokerZion's Proven Poker Training for $7! From over 12+ years of playing poker, combined with techniques and tactics used to win over $500k+ in cash games, this the most comprehensive structured learning course on no-limit holdem. And it's only7$! All lessons include a combination of poker training videos, written and audio modules, quizzes and articles. LEARN MORE.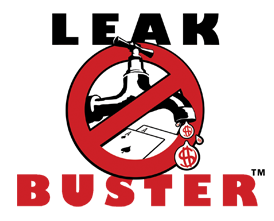 Leak Buster Software – Leak Buster is a poker software that interfaces with your Holdem Manager or PokerTracker database, and extracts key statistics about your play in order to find your largest poker leaks. Its unique scoring algorithm weighs the impact of your leak against average win-rates. And it suggests ways to correct those leaks through the use of videos (over 50) and written modules. LEARN MORE.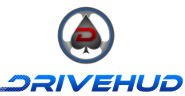 DriveHUD – DriveHUD is a poker database and HUD for your online poker play. It overlays a HUD on your online poker tables, and display vital stats about each opponent on your table. It tracks and records all of the hands that you play online. This allows you to review, re-play, filter, graph and analyze all of the hands you've played. So you can improve your poker game. LEARN MORE.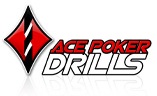 Ace Poker Drills – Ace Poker Drills is a poker training software that gives you a "flash card" style training for Odds and Outs, Equity, and Pre-Flop play. The Pre-Flop trainer will help you to easily recognize which hands to play in different positions. Odds and Outs trainer will get you to quickly calculate your odds and outs in various situations. Equity Trainer will quiz you on equity calculations for different hands. Then you can know your equity in any given scenario. LEARN MORE.