For the game to run smoothly, online poker has its own set of etiquette rules that have to be followed. However, it is worth noting that your movements during an online poker game are subject to available software controls. In the same vein, there are a couple of variables that can affect gameplay and ultimately affect gaming quality. Read on for the do's and don'ts of online poker.
Do's and Don'ts of online poker
#1 A good internet connection
It's a no-brainer that you need an internet connection to play online poker. That being said, for a superb gaming experience, you must have a good internet connection. Trying to play poker over a poor connection can be frustrating to both you and other players on the virtual table. You will have to miss on some good pots when your connection abruptly disconnects. Also, other players will have to wait while you attempt to reconnect.
#2 Don't misuse the chat box
Nowadays, it is customary for a software provider to provide a chat box to improve the social aspect of the game. The chat box is meant for meaningful and light discussions and should not be abused. You should refrain from using the chat box to commentate on the gameplay. It can be infuriating when a condescending know-it-all jerk tries to explain his every move.
Annoying and offensive comments will only infuriate other players and just like you, they are trying to pass time and/or generate extra income. It is imperative to note that the chat box is not a right but a privilege and a moderator can take it away from you in a heartbeat.
#3 Save time
To accommodate different playing styles, most poker rooms allocate a substantial amount of time within which you are required to act. However, it does not necessarily mean you have to wait until the timer runs to zero to act.
In the same light, don't rush your decisions in the name of saving time. Only act when you are sure you have made the right decision.
#4 Fold and follow the action, don't talk!
After folding a hand, you should refrain from talking about the cards you just folded while the hand is still in progress. If you keep discussing your folded hands, it may give other players an advantage. Simply put, by announcing to everyone what you had prior to folding, it can influence gameplay.
Last word
Online poker software makes it easy to play online compared to participating in live poker. You always have more control over how you bet and execute your strategies. The do's and don'ts of online poker listed above can greatly improve the gaming experience for you and fellow players.
================================================================================
What we're all about at
We offer the highest EV poker software, and training tools available on the net. These are recommended and used by today's top poker players from the world. We've been doing this since 2009 with the emphasis on offering unique and creative poker software that will help any level of poker player be a more thoughtful and successful player at the table. We'd invite you to check these titles out:

PokerZion – Get Started with PokerZion's Proven Poker Training for $7! From over 12+ years of playing poker, combined with techniques and tactics used to win over $500k+ in cash games, this the most comprehensive structured learning course on no-limit holdem. And it's only7$! All lessons include a combination of poker training videos, written and audio modules, quizzes and articles.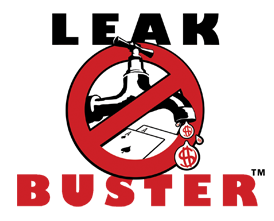 Leak Buster Software – Leak Buster is a poker software that interfaces with your Holdem Manager or PokerTracker database, and extracts key statistics about your play in order to find your largest poker leaks. Its unique scoring algorithm weighs the impact of your leak against average win-rates. And it suggests ways to correct those leaks through the use of videos (over 50) and written modules.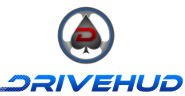 DriveHUD – DriveHUD is a poker database and HUD for your online poker play. It overlays a HUD on your online poker tables, and display vital stats about each opponent on your table. It tracks and records all of the hands that you play online. This allows you to review, re-play, filter, graph and analyze all of the hands you've played. So you can improve your poker game.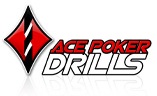 Ace Poker Drills – Ace Poker Drills is a poker training software that gives you a "flash card" style training for Odds and Outs, Equity, and Pre-Flop play. The Pre-Flop trainer will help you to easily recognize which hands to play in different positions. Odds and Outs trainer will get you to quickly calculate your odds and outs in various situations. Equity Trainer will quiz you on equity calculations for different hands. Then you can know your equity in any given scenario.