The BSOP (Brazil Series of Poker) will be returning to Sao Paulo from March 21st to March 26th, and this wouldn't be the first time the Brazilian city hosts this tournament.
Similar to last year's BSOP tournament that saw Neymar Junior claim a 6th place finish, BSOP 2019 promises to be one of the largest poker tournaments of the year, with attendance similar to that of the (WSOP) World Series of Poker.
Brazil is currently experiencing a poker boom that is not showing signs of slowing down any time soon. If you factor the popularity surge of poker in Brazil and also consider the fact that Brazil is one of the top tourist destinations in the world, you would understand why professional poker players are making Sao Paulo a must-visit poker destination.
Sao Paulo BSOP experience
The tournament tables aside, visitors (both poker players and enthusiasts) will be dazzled by much that goes on within the city that throbs with activity round the clock. It's estimated that Sao Paulo has 50% more residents than the busiest city and financial capital of the world, New York City.
Getting your way around the busy and culturally rich city shouldn't be difficult once you get your bearing with a few quick references to Sao Paulo's landmarks.
Cuisine on offer in Sao Paulo
After visiting some of the city's historic cultural attractions, we know you would be tempted to get back to the poker tournament tables. While the allure of winning big can sometimes be irresistible, don't let it come between you and the delicacies Sao Paulo has to offer. The city's rich cultural history has resulted in the creation of cuisine that will definitely flatter your taste buds.
When we talk tasty cuisine, we are not talking about fast foods and drinks such as burgers and diet coke, but meals that have been part of Brazil's culinary history. Sao Paulo's cultural diversity has resulted in the creation of cuisine served with various twists to represent a particular origin; making every mealtime an exciting story-time.
Finding somewhere to stay in Sao Paulo
Finding accommodation within the tournament venue will be a practical option for most individuals. For instance, Sheraton Sao Paulo is a four-star business hotel that furnishes its clientele will all the amenities and services worthy of such an establishment.
If you wouldn't want to stay at the Sheraton Sao Paulo, there are other establishments offering four-star accommodation or better within the tournament location's proximity.
These establishments include Hilton, Estanplaza, and Wyndham; which are less than a ten-minute walk from the BSOP location. Other places include the Novotel, Park Inn, and Grand Hyatt which are a little further but still worthy thanks to their exceptional services and amenities.
================================================================================
What we're all about at
We offer the highest EV poker software, and training tools available on the net. These are recommended and used by today's top poker players from the world. We've been doing this since 2009 with the emphasis on offering unique and creative poker software that will help any level of poker player be a more thoughtful and successful player at the table. We'd invite you to check these titles out:

PokerZion – Get Started with PokerZion's Proven Poker Training for $7! From over 12+ years of playing poker, combined with techniques and tactics used to win over $500k+ in cash games, this the most comprehensive structured learning course on no-limit holdem. And it's only7$! All lessons include a combination of poker training videos, written and audio modules, quizzes and articles. LEARN MORE.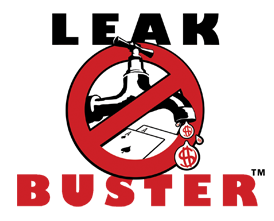 Leak Buster Software – Leak Buster is a poker software that interfaces with your Holdem Manager or PokerTracker database, and extracts key statistics about your play in order to find your largest poker leaks. Its unique scoring algorithm weighs the impact of your leak against average win-rates. And it suggests ways to correct those leaks through the use of videos (over 50) and written modules. LEARN MORE.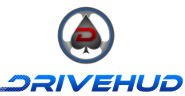 DriveHUD – DriveHUD is a poker database and HUD for your online poker play. It overlays a HUD on your online poker tables, and display vital stats about each opponent on your table. It tracks and records all of the hands that you play online. This allows you to review, re-play, filter, graph and analyze all of the hands you've played. So you can improve your poker game. LEARN MORE.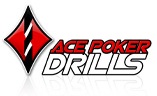 Ace Poker Drills – Ace Poker Drills is a poker training software that gives you a "flash card" style training for Odds and Outs, Equity, and Pre-Flop play. The Pre-Flop trainer will help you to easily recognize which hands to play in different positions. Odds and Outs trainer will get you to quickly calculate your odds and outs in various situations. Equity Trainer will quiz you on equity calculations for different hands. Then you can know your equity in any given scenario. LEARN MORE.