Running a home poker game is always a complex affair. Especially if you have friends who get quite loud after a few shots of bourbon. Of course, a home poker game without drinking is no fun.
However, it is worth noting that it's not always about the money at home poker games. Some of your friends may be there just to have fun – drink a couple of beers, talk about their inconsiderate boss or talk about their latest Mustang. They may not even be interested in poker and hence you have to be patient with them. A Phil Hellmuth trademark tirade after receiving a bad beat should have no place in your poker home game.
Home poker game rules
#1 Don't smoke at the table
Even if home poker games are recreational, smoking at the table should be a big no. First, other participants may be non-smokers and hence the smoke can affect them negatively. Also, some of your friends may be asthmatic and you can end up triggering an asthma attack. If you feel like you must smoke, take a smoke break and do your business in another room. If that's not an option, you can quit smoking, at least for the length of the poker game.
#2 Don't rabbit-hunt
When playing poker in an informal setting, you may feel the urge to rabbit hunt. Well, rabbit hunting involves checking out the remaining cards if everyone folds both in an open or closed pot. If everyone folds, let it slide, you will try your luck in the next hand. If you keep rabbit hunting, your opponents may not tell you, but you will be slowing the game.
#3 Don't be a jerk
Yes, we know you are a great player. You even won a couple of thousands over the weekend at your local casino. Just don't be an ass about it. Don't try to rub it in. Even if you are allowed to discuss your previous exploits, keep finer details to yourself. You may even end up scaring new players. And if you keep being a jerk to new players, they are likely to ignore your next invite.
#4 Don't tell other people how to play their hands
Even if you are a professional poker player, you have no right to tell your friend/your opponents how to play their hands. If they showed up at your home poker game, they must be knowing the basics. Leave them to play their hands. If they lose a couple of hundred dollars in the process, let it be.
================================================================================
What we're all about at
We offer the highest EV poker software, and training tools available on the net. These are recommended and used by today's top poker players from the world. We've been doing this since 2009 with the emphasis on offering unique and creative poker software that will help any level of poker player be a more thoughtful and successful player at the table. We'd invite you to check these titles out:

PokerZion – Get Started with PokerZion's Proven Poker Training for $7! From over 12+ years of playing poker, combined with techniques and tactics used to win over $500k+ in cash games, this the most comprehensive structured learning course on no-limit holdem. And it's only7$! All lessons include a combination of poker training videos, written and audio modules, quizzes and articles.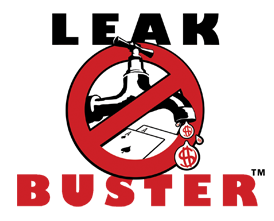 Leak Buster Software – Leak Buster is a poker software that interfaces with your Holdem Manager or PokerTracker database, and extracts key statistics about your play in order to find your largest poker leaks. Its unique scoring algorithm weighs the impact of your leak against average win-rates. And it suggests ways to correct those leaks through the use of videos (over 50) and written modules.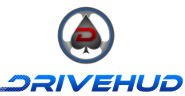 DriveHUD – DriveHUD is a poker database and HUD for your online poker play. It overlays a HUD on your online poker tables, and display vital stats about each opponent on your table. It tracks and records all of the hands that you play online. This allows you to review, re-play, filter, graph and analyze all of the hands you've played. So you can improve your poker game.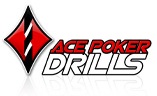 Ace Poker Drills – Ace Poker Drills is a poker training software that gives you a "flash card" style training for Odds and Outs, Equity, and Pre-Flop play. The Pre-Flop trainer will help you to easily recognize which hands to play in different positions. Odds and Outs trainer will get you to quickly calculate your odds and outs in various situations. Equity Trainer will quiz you on equity calculations for different hands. Then you can know your equity in any given scenario.