At World Series of Poker (WSOP) Circuit in Planet Hollywood, Las Vegas, Ben Zamani continued to steamroll his way by winning the main event and increasing yet another award to his ever-growing records of career.
He took down 610 entrants by outplaying a star-studded final table including many accomplished poker pros like Joseph Cheong, Ben Palmer, Barry Hutter, and Jesse Yaginuma and wonderfully took hold of the first prize worth $192,152.
For the past three years, Ben Zamani has won $1.16m, $992k and $788k. He kept up the pressure in the final table by starting with third in chips and when the action reached four-handed, he occupied 85% of the chips in play.
At one point in the game, his stack was increased to over 10 million while his three opponents had less than two million total chips between them. Thus, taking advantage of the situation, Zamani was able to score a double knock out.
A WSOP reporter declared his performance as one of the most dominant and influential performances in recent memory.
Ben Zamani
Ben Zamani is a 31-year old full-time poker who started playing poker with his friends in high school. Zamani is a professional American poker player who plays online with nicknames xthesteinx (Pokerstars) and TheStein (Full Tilt Poker).
He was born on June 22nd, 1986 in Germany. Currently, he is residing in Boca Raton, Florida, USA. His Twitter account's username is "Choochinstein". He only plays No Limit Hold'em tournaments and when he plays cash, he plays Pot Limit Omaha.
He has played almost 50 live poker tournaments and achieved numerous wins with his highest live win of $1,000. Zamani's best win to date was reaching tenth in $5K WSOP tournament last year.
Ben Zamani has participated in prominent live tournaments. His total casino winning is worth $4,812,851 out of which $1,261,163 are of World Series of Poker, $1,488,656 are of World Poker Tour and $1,014,900 are of European Poker Tour.
He reached final tables five times in World Series of Poker, six times in World Poker Tour and once in European Poker Tour. Zamani's Player of Year rank is 108 with 840 points. He has altogether 20 career titles and 289 career cashes.
================================================================================
What we're all about at
We offer the highest EV poker software, and training tools available on the net. These are recommended and used by today's top poker players from the world. We've been doing this since 2009 with the emphasis on offering unique and creative poker software that will help any level of poker player be a more thoughtful and successful player at the table. We'd invite you to check these titles out:

PokerZion – Get Started with PokerZion's Proven Poker Training for $7! From over 12+ years of playing poker, combined with techniques and tactics used to win over $500k+ in cash games, this the most comprehensive structured learning course on no-limit holdem. And it's only7$! All lessons include a combination of poker training videos, written and audio modules, quizzes and articles. LEARN MORE.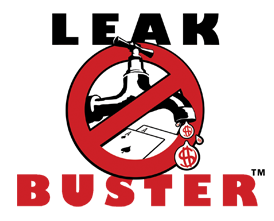 Leak Buster Software – Leak Buster is a poker software that interfaces with your Holdem Manager or PokerTracker database, and extracts key statistics about your play in order to find your largest poker leaks. Its unique scoring algorithm weighs the impact of your leak against average win-rates. And it suggests ways to correct those leaks through the use of videos (over 50) and written modules. LEARN MORE.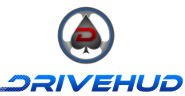 DriveHUD – DriveHUD is a poker database and HUD for your online poker play. It overlays a HUD on your online poker tables, and display vital stats about each opponent on your table. It tracks and records all of the hands that you play online. This allows you to review, re-play, filter, graph and analyze all of the hands you've played. So you can improve your poker game. LEARN MORE.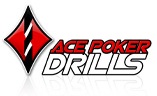 Ace Poker Drills – Ace Poker Drills is a poker training software that gives you a "flash card" style training for Odds and Outs, Equity, and Pre-Flop play. The Pre-Flop trainer will help you to easily recognize which hands to play in different positions. Odds and Outs trainer will get you to quickly calculate your odds and outs in various situations. Equity Trainer will quiz you on equity calculations for different hands. Then you can know your equity in any given scenario. LEARN MORE.