The 2019 World series of poker is fast approaching, and it will be the 50th anniversary of the legendary poker event.
The 2019 WSOP is scheduled to kick off on 28th May, and the final event is set to end on July 16. 2019.
WSOP, the largest poker event this year, will be held at Rio All-Suite Hotel & Casino in Las Vegas.
As it is the norm, WSOP has already published the schedule of events over the first few months of 2019. However, the information trickled in slowly which has helped build the hype for the 50th WSOP.
If you are a keen observer, you may have noticed a few changes in the schedule and the general structure of 2019 WSOP.
Here are some of the changes that you may have missed.
2019 WSOP will have the most events ever
In 2019, there were a total of 78 events where participants battled it out for the coveted WSOP gold bracelets. However, for inclusivity, WSOP has added more events to push the tally to 89 events. Meaning there will be 89 bracelets up for grabs.
According to WSOP.com, there will be 80 live events and 9 online events.
If a player was to enter all the events on the schedule, he/she will have to part with a whopping $493,119.
Short Deck No-Limit Event
For the first time in the history of WSOP, 2019 World Series of Poker has scheduled a Short Deck event. The Short Deck No-Limit Hold'em event is scheduled to kick off on June 2 at 6 PM.
Short Deck is a hold'em variant that is played with a 36-card deck; Deuces through Fives are removed.
Apart from the short deck event, other additions to the 2019 WSOP include The Big 50 event ( $500 buy-in), The $50,000 no-limit hold'em high roller event(For super high rollers ONLY), The Bracelet Winners Only(Any bracelet winner can enter), and The 'Mini Main Event' Event(Buy-in $1000).
It's all about charity in the 2019 World Series of Poker
2019 WSOP will be very different from the previous years. For instance, two events have been added whose main objective is to raise money for special causes.
One of the events will be used to raise money to support the family of a deceased poker player, and the second event will be used to raise money to support veterans.
The Gavin Smith Memorial Poker Tournament is set to start on May 28 at 6 PM. The event has a $200 buy-in where half of the buy-in will be remitted to Gavin Smith Trust. The Gavin Smith Trust was founded to offer financial assistance to the late poker pro's family.
Also, the Salute To Warriors tournament is a bracelet-event scheduled to kick-off on July 2 and the winner will be crowned on July 5. The event has a $500 buy-in and $40 from each buy-in will be donated to veteran organizations.
From the look of things, the 2019 World Series of Poker is shaping up to be the biggest WSOP yet. If you are planning to enter any WSOP event, this may be your last chance to get your bookings in order.
================================================================================
What we're all about at
We offer the highest EV poker software, and training tools available on the net. These are recommended and used by today's top poker players from the world. We've been doing this since 2009 with the emphasis on offering unique and creative poker software that will help any level of poker player be a more thoughtful and successful player at the table. We'd invite you to check these titles out:

PokerZion – Get Started with PokerZion's Proven Poker Training for $7! From over 12+ years of playing poker, combined with techniques and tactics used to win over $500k+ in cash games, this the most comprehensive structured learning course on no-limit holdem. And it's only7$! All lessons include a combination of poker training videos, written and audio modules, quizzes and articles. LEARN MORE.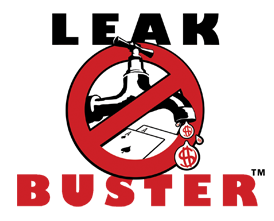 Leak Buster Software – Leak Buster is a poker software that interfaces with your Holdem Manager or PokerTracker database, and extracts key statistics about your play in order to find your largest poker leaks. Its unique scoring algorithm weighs the impact of your leak against average win-rates. And it suggests ways to correct those leaks through the use of videos (over 50) and written modules. LEARN MORE.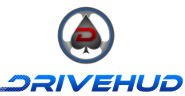 DriveHUD – DriveHUD is a poker database and HUD for your online poker play. It overlays a HUD on your online poker tables, and display vital stats about each opponent on your table. It tracks and records all of the hands that you play online. This allows you to review, re-play, filter, graph and analyze all of the hands you've played. So you can improve your poker game. LEARN MORE.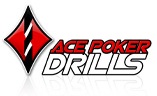 Ace Poker Drills – Ace Poker Drills is a poker training software that gives you a "flash card" style training for Odds and Outs, Equity, and Pre-Flop play. The Pre-Flop trainer will help you to easily recognize which hands to play in different positions. Odds and Outs trainer will get you to quickly calculate your odds and outs in various situations. Equity Trainer will quiz you on equity calculations for different hands. Then you can know your equity in any given scenario. LEARN MORE.