Ken Strauss, a controversial poker player, is facing life in prison after he was indicted on terrorism charges. The charges stem from a series of tweets the player posted on his account.
Ken Strauss managed to stop play at the 2019 World Series of Poker Main Event for a few minutes during day 1c. Acting like a deranged lunatic, he pushed all his chips towards the middle of the table and even before waiting for other players to act, he displayed his hole cards.
He then proceeded to pester other players before finally throwing his shoes on the table.
That was not the end of the drama. After being ejected from the WSOP venue, he proceeded to the Luxor hotel. Allegedly, he removed his pants and stood on a craps table. The management had him arrested.
Ken Strauss terrorism charges
A few weeks after the incident, Ken Strauss' is at it again. Between July 23 and July 27, Strauss posted a series of tweets on Las Vegas shootings.
Here's one tweet on his WSOP antics.
I bet the naked bandit story isn't really important right now.? There wasn't any prop bets. Just decided to introduce myself that way. What's important is all the @WSOP poker friends I've made. You're all important to me and I promise you'll never see my penis again! #WSOP
— Ken Strauss (@kpittboy) July 23, 2019
He also doubts his mental health.
I'm also sick of being a mental health cause. And I'm on drugs and all your insults. I simply am just a little smarter then you. At all costs! Except for my daughter @sarinashe's the brains in the family. I love you so much! #
— Ken Strauss (@kpittboy) July 23, 2019
He even had the audacity to tag the president.
FYI my friend @POTUS will be on all stations tonight starting at 7:29pm ET. Forget about your political opinions and grow the fuck up now! This is very serious life news involving 42 states that are no longer going to exist. Watch and learn and perhaps like!
— Ken Strauss (@kpittboy) July 23, 2019

Shootings are taking place all over Las Vegas. Please leave me alone @VenetianVegas I have no place to go currently. And all Casinos that have me banned will be destroyed effective immediately. And @Rio, get my belongings together immediately when @POTUS declares safe I'm going.

— Ken Strauss (@kpittboy) July 27, 2019
After realizing the magnitude of the trouble he is in, he tried to save face but he made the situation even worse.
Wow my life has taken an interesting turn of events. I'm really sorry for all the apparent false Tweets. And you know what, I'm a sick fuck! I'm happy our 13-year-old is dead! Keep killing the Children! @POTUS
— Ken Strauss (@kpittboy) July 27, 2019
If he is found guilty of the terrorism charges, he will never get to play competitive poker anymore. But let's face it; Strauss is not a player that you would invite to a home poker game.
================================================================================
What we're all about at
We offer the highest EV poker software, and training tools available on the net. These are recommended and used by today's top poker players from the world. We've been doing this since 2009 with the emphasis on offering unique and creative poker software that will help any level of poker player be a more thoughtful and successful player at the table. We'd invite you to check these titles out:

PokerZion – Get Started with PokerZion's Proven Poker Training for $7! From over 12+ years of playing poker, combined with techniques and tactics used to win over $500k+ in cash games, this the most comprehensive structured learning course on no-limit holdem. And it's only7$! All lessons include a combination of poker training videos, written and audio modules, quizzes and articles. LEARN MORE.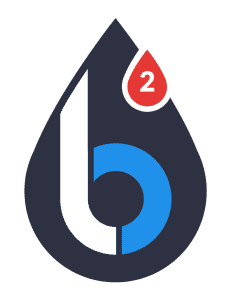 Leak Buster Software – Leak Buster is a poker software that interfaces with your Holdem Manager or PokerTracker database, and extracts key statistics about your play in order to find your largest poker leaks. Its unique scoring algorithm weighs the impact of your leak against average win-rates. And it suggests ways to correct those leaks through the use of videos (over 50) and written modules. LEARN MORE.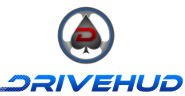 DriveHUD – DriveHUD is a poker database and HUD for your online poker play. It overlays a HUD on your online poker tables, and display vital stats about each opponent on your table. It tracks and records all of the hands that you play online. This allows you to review, re-play, filter, graph and analyze all of the hands you've played. So you can improve your poker game. LEARN MORE.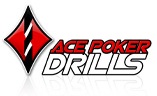 Ace Poker Drills – Ace Poker Drills is a poker training software that gives you a "flash card" style training for Odds and Outs, Equity, and Pre-Flop play. The Pre-Flop trainer will help you to easily recognize which hands to play in different positions. Odds and Outs trainer will get you to quickly calculate your odds and outs in various situations. Equity Trainer will quiz you on equity calculations for different hands. Then you can know your equity in any given scenario. LEARN MORE.