Aaron Van Blarcum has etched his name on World Poker Tour's book of champions.
He managed to win the Season XVIII WPT Legends of Poker Main Event held at Bicycle Hotel & Casino. The tournament attracted 520 entries all eying the $474,390 first-place prize.
Van Blarcum surprised everyone, including himself, when he bested the competitive field to win  $474,390. He also won an entry to the $15,000 buy-in to WPT Tournament of Champions at the end of the season. His best live cash before the tournament was less than $51,000.
Speaking to the press after the win, Van Blarcum could not hide his excitement.
"It feels great. I planned on playing in six of these [WPTs] this year and this was the first one, so it's pretty awesome."
The race to the top was not a simple affair. He had to defeat the likes of Gueorgui Gantcheve and Jared Griener who finished second and third respectively.
Aaron Van Blarcum Fairly Tale
Coming to the final table, Van Blarcum was the short stack and no one expected him to last a couple of minutes, let alone win the tournament.
However, a few hands into the final table, his fortunes started to change. He was even responsible for the first elimination of the day. He eliminated Antonios Roungeris in sixth place with a higher pair. In the following hand, he added more chips to his stack after making a royal flush.
Jisup Hwang was eliminated by Gantchev in fifth place. Hwang's pair was no match for Gantchev's pocket Qs.
After 4 hands, Van Blarcum was at it again. He eliminated Vahan Sudzhyan in fourth place. Van Blarcum had been dealt ace-king while Sudzhyan had Six-Five. After the turn, Sudzhyan moved all in and Van Blarcum snap-called. Unfortunately for Sudzhyan, Van Blarcum had already made a flush.
It did not take long before Van Blarcum eliminated Griener in third place. After the elimination, Van Blarcum had the bulk of the chips. He had over 16 million chips whereas Gantchev has a little over 4 million chips.
On the final hand, Van Blarcum was ahead from the get-go with pocket tens while Gantchev had pock fives. The board rang out Q-8-4-3-2and Van Blarcum won the pot. Gantchev's second-place finish earned him $306,265.
WPT Legends of Poker Final Table Results
1st: Aaron Van Blarcum – $474,390*
2nd: Gueorgui Gantchev – $306,265
3rd: Jared Griener – $226,040
4th: Vahan Sudzhyan – $168,630
5th: Jisup Hwang – $127,165
6th: Antonios Roungeris – $96,955
================================================================================
What we're all about at
We offer the highest EV poker software, and training tools available on the net. These are recommended and used by today's top poker players from the world. We've been doing this since 2009 with the emphasis on offering unique and creative poker software that will help any level of poker player be a more thoughtful and successful player at the table. We'd invite you to check these titles out:

PokerZion – Get Started with PokerZion's Proven Poker Training for $7! From over 12+ years of playing poker, combined with techniques and tactics used to win over $500k+ in cash games, this the most comprehensive structured learning course on no-limit holdem. And it's only7$! All lessons include a combination of poker training videos, written and audio modules, quizzes and articles. LEARN MORE.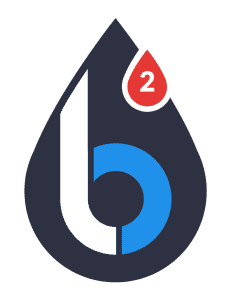 Leak Buster Software – Leak Buster is a poker software that interfaces with your Holdem Manager or PokerTracker database, and extracts key statistics about your play in order to find your largest poker leaks. Its unique scoring algorithm weighs the impact of your leak against average win-rates. And it suggests ways to correct those leaks through the use of videos (over 50) and written modules. LEARN MORE.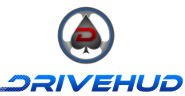 DriveHUD – DriveHUD is a poker database and HUD for your online poker play. It overlays a HUD on your online poker tables, and display vital stats about each opponent on your table. It tracks and records all of the hands that you play online. This allows you to review, re-play, filter, graph and analyze all of the hands you've played. So you can improve your poker game. LEARN MORE.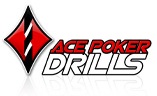 Ace Poker Drills – Ace Poker Drills is a poker training software that gives you a "flash card" style training for Odds and Outs, Equity, and Pre-Flop play. The Pre-Flop trainer will help you to easily recognize which hands to play in different positions. Odds and Outs trainer will get you to quickly calculate your odds and outs in various situations. Equity Trainer will quiz you on equity calculations for different hands. Then you can know your equity in any given scenario. LEARN MORE.