WSOP rolled out a new event to commemorate 50 years since its inception.
The $50,000 No-Limit Hold'em for the 50th Annual (Event #5) had a $50,000 buy-in and attracted a group of 110 elite players. Out of the 110 players, only 6 remained after three days of non-stop action. The final table comprised of five bracelet winners and Ben Heath.
Heading to the final table, Ben heath already had the chip lead. The final table lasted roughly about 5 hours before heath won his first WSOP bracelet. He had to play against the best poker players in the world, but he was able to play through the pressure to win his first gold WSOP bracelet.
Speaking to the press after winning the event, Heath said: "When I was younger, I was shy and didn't really want to win the bracelet. I would have rather just taken second place. But now that it has happened, it feels great!"
"It feels a lot better (winning a WSOP bracelet) than I thought it would," he continued.
Ben Heath final table action
Going into the final table, Nick Petrangelo and Dmitry Yurasov were the short stacks. However, after only 3 hands, Chance Kornuth got eliminated after losing all the three hands. He lost most of his chips to Yurasov but it is Andrew Lichtenberger who sent him to the rails.
Nick Petrangelo soon followed Kornuth after a couple of hands. Petrangelo's attempt to double up through Ben Heath fell flat after his ace-king was trounced by Heath's pocket queens.
After taking petrangelo's chip, heath had a sizeable chip lead but he almost gave it away after losing a big pot to Lichtenberger. However, Lichtenberger won multiple pots, later on, to seize the lead from Heath.
The next player to hit the rails was Dmitry Yurasov in a controversial hand after Sam Soverel folded out of turn.
The final table controversy
Soverel and Yurasov had equal stacks of roughly 25 big blinds each. Soverel opened with a min-raise and Yurasov pushed all his chips to the center. From the small blind, Lichtenberger folded.
Heath asked for a count and deliberated his next action until the shot clock run out. He, however, utilized the time bank to gain 30 more seconds. Soverel, obviously not paying attention to Heath, folded before heath made his decision. Heath afterward snap-called and it was now down to him and Yurasov.
Yurasov's ace-ten of diamonds was no match for Heath's ace-queen of hearts.
Soverel was, however, not penalized for his actions but unfortunately, he was eliminated a couple of hands later by Ben Heath.
Ben Heath, Lichtenberger heads-up play
The heads-up play between heath and Lichtenberger only lasted a couple of hands. At the start of the heads up play, heath had 19 million chips whereas Lichtenberger had 14 million chips.
In the final hand, Heath had ace-jack and Lichtenberger held to ace-king. Heath flopped a jack which put him ahead. The turn was a 10 of diamond which gave Lichtenberger extra outs for a straight. However, the river didn't go Lichtenberger's way and he lost the pot to Heath.
Lichtenberger won an impressive $917,232. On the other hand, Ben Heath won a gold WSOP bracelet and $1,484,085.
Here's the final table payout

1st: Ben Heath, $1,484,085
2nd: Andrew Lichtenberger, $917,232
3rd: Sam Soverel, $640,924
4th: Dmitry Yurasov, $458,138
5th: Nick Petrangelo, $335,181
6th: Chance Kornuth, $251,128
7th: Elio Fox, $192,794
8th: Cary Katz, $151,755
================================================================================
What we're all about at
We offer the highest EV poker software, and training tools available on the net. These are recommended and used by today's top poker players from the world. We've been doing this since 2009 with the emphasis on offering unique and creative poker software that will help any level of poker player be a more thoughtful and successful player at the table. We'd invite you to check these titles out:

PokerZion – Get Started with PokerZion's Proven Poker Training for $7! From over 12+ years of playing poker, combined with techniques and tactics used to win over $500k+ in cash games, this the most comprehensive structured learning course on no-limit holdem. And it's only7$! All lessons include a combination of poker training videos, written and audio modules, quizzes and articles. LEARN MORE.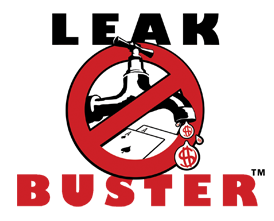 Leak Buster Software – Leak Buster is a poker software that interfaces with your Holdem Manager or PokerTracker database, and extracts key statistics about your play in order to find your largest poker leaks. Its unique scoring algorithm weighs the impact of your leak against average win-rates. And it suggests ways to correct those leaks through the use of videos (over 50) and written modules. LEARN MORE.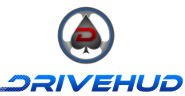 DriveHUD – DriveHUD is a poker database and HUD for your online poker play. It overlays a HUD on your online poker tables, and display vital stats about each opponent on your table. It tracks and records all of the hands that you play online. This allows you to review, re-play, filter, graph and analyze all of the hands you've played. So you can improve your poker game. LEARN MORE.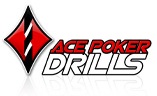 Ace Poker Drills – Ace Poker Drills is a poker training software that gives you a "flash card" style training for Odds and Outs, Equity, and Pre-Flop play. The Pre-Flop trainer will help you to easily recognize which hands to play in different positions. Odds and Outs trainer will get you to quickly calculate your odds and outs in various situations. Equity Trainer will quiz you on equity calculations for different hands. Then you can know your equity in any given scenario. LEARN MORE.