Entering staked-players into live tournaments has always been a hectic procedure.
At the moment, backers are not able to directly enter their players into live tournaments. Instead, they have to deal with the players directly who in turn buy-in to the tournaments.
Well, if backed players win or finish in the money, they cash-out and remit the backers' share.
However, in the past, since the backers were at the mercies of the players, payment delays and non-payments were a regular occurrence.
In a new system proposed by Bill Perkins, the backers would be solely responsible for entering players into live tournaments as well as cashing out.
If live tournaments allowed backers to enter people and Collect the cash we would smash registrations records. If this can be worked out poker would BOOM again. #RandomPokerThoughts @partypoker

— Bill Perkins (Guy) (@bp22) December 31, 2019
Let's do it!!! Let the behemoth take on complexity and sell simplicity. That's what every tech company does. They sell simplicity. Should be able to do splits whatever at registration.

— Bill Perkins (Guy) (@bp22) December 31, 2019
The tweet got a lot of engagement from the poker community. Some people were against the players with one user replying that such a system will make players mere employees.
To me this sounds like the players are being turned into employees with no benefits. Kind of opposite of why a lot of people want to play poker. And boom applies to your stakes. Get online legalized throughout USA and boom returns at lower dollar level.

— [email protected] (@gypsy3121) December 31, 2019
if people had to fund their own entries poker would be a far better game without a world of horses with no concept of the value of the entry of the tournament #RandomPokerThoughts

— fundy (@imfundy) December 31, 2019
At the moment, only a handful of poker rooms offer this feature including GGPoker. Without a doubt, if all the poker rooms would offer this feature, it will revolutionize poker as we know it.
However, the system may have major drawbacks. For instance, if the current mark up system is done away with, players can commingle to build one big stack which can get very dangerous.
================================================================================
What we're all about at
We offer the highest EV poker software, and training tools available on the net. These are recommended and used by today's top poker players from the world. We've been doing this since 2009 with the emphasis on offering unique and creative poker software that will help any level of poker player be a more thoughtful and successful player at the table. We'd invite you to check these titles out:

PokerZion – Get Started with PokerZion's Proven Poker Training for $7! From over 12+ years of playing poker, combined with techniques and tactics used to win over $500k+ in cash games, this the most comprehensive structured learning course on no-limit holdem. And it's only7$! All lessons include a combination of poker training videos, written and audio modules, quizzes and articles. LEARN MORE.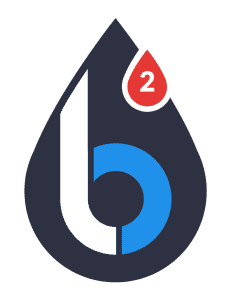 Leak Buster Software – Leak Buster is a poker software that interfaces with your Holdem Manager or PokerTracker database, and extracts key statistics about your play in order to find your largest poker leaks. Its unique scoring algorithm weighs the impact of your leak against average win-rates. And it suggests ways to correct those leaks through the use of videos (over 50) and written modules. LEARN MORE.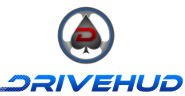 DriveHUD – DriveHUD is a poker database and HUD for your online poker play. It overlays a HUD on your online poker tables, and display vital stats about each opponent on your table. It tracks and records all of the hands that you play online. This allows you to review, re-play, filter, graph and analyze all of the hands you've played. So you can improve your poker game. LEARN MORE.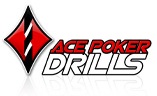 Ace Poker Drills – Ace Poker Drills is a poker training software that gives you a "flash card" style training for Odds and Outs, Equity, and Pre-Flop play. The Pre-Flop trainer will help you to easily recognize which hands to play in different positions. Odds and Outs trainer will get you to quickly calculate your odds and outs in various situations. Equity Trainer will quiz you on equity calculations for different hands. Then you can know your equity in any given scenario. LEARN MORE.