China has a habit of trying to control its population by passing ludicrous rules and regulations.
From recent developments, the gaming industry has not been spared, and China online poker could be on its death bed.
China Government is set to approve online gaming rules that would effectively ban poker and other casino games.
If the rules are to be implemented, online casino gaming will take a hit, and online poker will be a thing of the past in the country.
China Online Poker future uncertain
China Gaming Authority held a conference on April 10. The objective of the meeting was to unveil a new rulebook on casino gaming.
The rulebook contained a new set of requirements that new games have to pass to be declared legal and to pave the way for monetization.
The China Gaming Authority resumed the approval process on 22nd.
The new set of rules will regulate the number of games that will enter the market annually. To add to that, some genres will no longer be licensed.
Unfortunately, Mahjong games and Poker games will no longer be allowed as the authority fears they may cause illegal gambling.
Online gaming is not uncommon in China, and its popularity rides on its convenient and cheap nature, not to mention huge potential returns.
According to Niko Partners, a video game researcher, over 35 percent, of approved games in 2017 were poker and mah-jong.
Apart from online poker and mah-jong, games which are inspired by its imperial past were also banned.
Games such as "gongdou" will no longer be available. Also, games with gory images will also be rejected from the market.
State of China's gaming industry
China continues to dictate the gaming industry under the guise of reducing gaming addiction and protecting minors from illegal content.
However, ironically, anything that is against the government's ideologies is considered illegal.
To enforce the list of requirements, the government launched an Online Game Ethics Committee back in December. Meaning, the committee will dictate the games that will enter the market.
Therefore, at the moment, China's gaming industry is uncertain, and so is China online poker.
The government appears determined to ban poker and other casino games forgoing billions of dollars in the process.
================================================================================
What we're all about at
We offer the highest EV poker software, and training tools available on the net. These are recommended and used by today's top poker players from the world. We've been doing this since 2009 with the emphasis on offering unique and creative poker software that will help any level of poker player be a more thoughtful and successful player at the table. We'd invite you to check these titles out:

PokerZion – Get Started with PokerZion's Proven Poker Training for $7! From over 12+ years of playing poker, combined with techniques and tactics used to win over $500k+ in cash games, this the most comprehensive structured learning course on no-limit holdem. And it's only7$! All lessons include a combination of poker training videos, written and audio modules, quizzes and articles. LEARN MORE.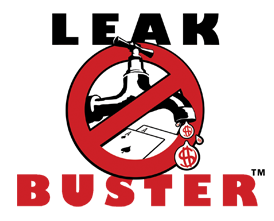 Leak Buster Software – Leak Buster is a poker software that interfaces with your Holdem Manager or PokerTracker database, and extracts key statistics about your play in order to find your largest poker leaks. Its unique scoring algorithm weighs the impact of your leak against average win-rates. And it suggests ways to correct those leaks through the use of videos (over 50) and written modules. LEARN MORE.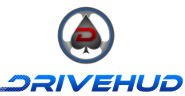 DriveHUD – DriveHUD is a poker database and HUD for your online poker play. It overlays a HUD on your online poker tables, and display vital stats about each opponent on your table. It tracks and records all of the hands that you play online. This allows you to review, re-play, filter, graph and analyze all of the hands you've played. So you can improve your poker game. LEARN MORE.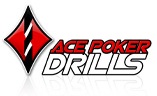 Ace Poker Drills – Ace Poker Drills is a poker training software that gives you a "flash card" style training for Odds and Outs, Equity, and Pre-Flop play. The Pre-Flop trainer will help you to easily recognize which hands to play in different positions. Odds and Outs trainer will get you to quickly calculate your odds and outs in various situations. Equity Trainer will quiz you on equity calculations for different hands. Then you can know your equity in any given scenario. LEARN MORE.