Chinese poker seems to be on its deathbed with the latest move by the government. You don't have to be a politician to know that the Chinese government is fond of controlling people's private lives and it has finally caught up with poker.
On Monday, the Chinese government recorded another win after a tech company, Tencent, announced the imminent shutdown of a poker app whose popularity among Chinese citizens was unmatched.
The announcement was however not out of the blue. In April, China had made an official announcement that it would no longer consider poker as a competitive mind sport. To that end, Beijing announced that it will be illegal to offer or promote poker over social media.
Tencent Holdings has even set a specific date to pull the plug with the complete shutdown of the poker app expected to be complete by September 25th. According to Reuters, Tencent generated $34 billion in revenue last year; from the poker app as well as WeChat- the largest social media platform in China.
WSOP app also got the cut
The world series of poker app also bore the brunt of the overzealous Chinese government. Earlier in 2017, Tencent and WSOP had partnered to "help educate and grow the competitive game of poker in Asia." To that end, Tencent and WSOP successfully hosted a few events in the country. However, after Tencent got wind of the Chinese government's intentions, it pulled the plug on the WSOP app from the WeChat app store according to Inside Asian Gaming.
However, after winding up, Tencent poker players will get a financial compensation subject to guidelines offered by the Ministry of Culture and Tourism. This information was conveyed by Tencent on their WeChat account.
According to The Wall Street Journal, a wide array of users rely on middlemen to cash out their winnings.
In China, Macau is the only place that players can engage in casino-style gambling. However, just a few years ago, China cracked down on Macau gaming sector's alleged corruption with the end result being a substantial drop in gaming revenues. The road to recovery by Macau's gaming sector is, however, being affected by the ongoing trade conflict between the United States and China. An indication that all is not well in Macau is the recently scrapped live poker event after the Chinese government failed to give the go ahead.
Even before the Chinese government showed interest in regulating poker, Tencent had been forced to recall and remake a game dubbed "Playerunknown's Battleground" because it "severely deviated from socialist core values."
==============================================================
What we're all about at

Ace

Poker Solutions
We offer the highest EV poker software, and training tools available on the net, recommended and used by today's top poker players from the world. We've been doing this since 2009 with the emphasis on offering unique and creative poker software that will help any level of poker player be a more thoughtful and successful player at the table. We'd invite you to check these titles out: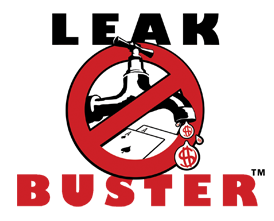 Leak Buster Software – Leak Buster is a poker software that interfaces with your Holdem Manager or PokerTracker database, and extracts key statistics about your play in order to find your largest poker leaks. Its unique scoring algorithm weighs the impact of your leak against average win-rates and suggests ways to correct those leaks through the use of videos (over 50) and written modules.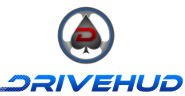 DriveHUD – DriveHUD is a poker database and HUD for your online poker play. It will overlay a HUD on your online poker tables, and display vital stats about each of the opponents on your table. It will track and record all of the hands you play online, allowing you to review, re-play, filter, graph and analyze all of the hands you've played so you can improve your poker game.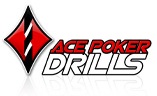 Ace Poker Drills – Ace Poker Drills is a poker training software that gives you a "flash card" style training for Odds and Outs, Equity, and Pre-Flop play. The Pre-Flop trainer will help you to easily recognize which hands to play in different positions. Odds and Outs trainer will get you to quickly calculate your odds and outs in various situations. Equity Trainer will quiz you on equity calculations for different hands, so you can know your equity in any given scenario.