Chris Hunichen won the 2019 European Poker Tour Barcelona €10,300 no-limit hold'em high roller event for a whooping €841,345.
He managed to outlast 540 entries to win the biggest slice of the humongous prize pool. In his poker career, he has more than $6.5 million in lifetime earnings but this was his best live cash.
Prior to the start of the tournament, Hunichen had received bad news which undoubtedly affected him psychologically.
He was informed that his father was just diagnosed with diabetes, his long-time friend had died, and that his dog was diagnosed with kidney disease. However, he managed to shelve his emotions and do what needed to be done.
"Pretty devastating day yesterday as I arrived in Barcelona excited for my first ever trip out here I get a message that my dad has been diagnosed with Type 2 diabetes. A few hours later I find out one of my very close friends, an icon, a legend, and an amazing person/friend Zi had been found dead of a heart attack. Couple of hours later I get a call that my dog I've had 13 years was diagnosed with kidney disease and pancreatitis and they don't know how much longer she will make it. I'm pretty heartbroken and will be playing with a heavy heart this week"
Chris Hunichen blitzes through the final day
Coming to the final day, Hunichen was closer to elimination than he was to the top position. He was 21st out of 26 players. Fortunately, all the players returning for the final day were guaranteed to finish in the money.
After a flurry of eliminations, Hunichen found himself among the leaders. With nine players remaining, he was fourth on the leaderboard.
Jack Salter was unfortunate to be eliminated by Hunichen in 9th place after his pocket fours were no match for Hunichen's Ace-king. He went home with $98,257.
With six remaining, lander Lijo was next to fall to Hunichen. Lijo had pocket nines while Hunichen had Ace-Queen(suited). Hunichen landed a pair on the flop and it was game over for Lijo. His sixth-place finish earned him $240,704.
Andreas Berggren was eliminated in third place for $501,187 USD to set up heads up play between Uri Reichenstein and Hunichen. At the time, Hunichen had slightly above 15 million chips while Reichenstein had almost 12 million chips. The two players agreed to an equity chop where Hunichen effectively locked $933,893 and Reichenstein $881,801.
Final Table Results
| | | |
| --- | --- | --- |
| Place | Player | Payout |
| 1 | Christopher Hunichen | $933,893 |
| 2 | Uri Reichenstein | $881,801 |
| 3 | Andreas Berggren | $501,187 |
| 4 | Pablo Melogno | $390,709 |
| 5 | Tibor Nagygyorgy | $306,404 |
| 6 | Lander Lijo | $240,704 |
| 7 | Pauli Ayras | $179,654 |
| 8 | Antonios Paschalidis | $124,420 |
| 9 | Jack Salter | $98,257 |
================================================================================
What we're all about at
We offer the highest EV poker software, and training tools available on the net. These are recommended and used by today's top poker players from the world. We've been doing this since 2009 with the emphasis on offering unique and creative poker software that will help any level of poker player be a more thoughtful and successful player at the table. We'd invite you to check these titles out:

PokerZion – Get Started with PokerZion's Proven Poker Training for $7! From over 12+ years of playing poker, combined with techniques and tactics used to win over $500k+ in cash games, this the most comprehensive structured learning course on no-limit holdem. And it's only7$! All lessons include a combination of poker training videos, written and audio modules, quizzes and articles. LEARN MORE.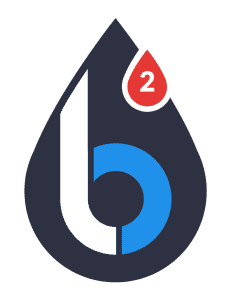 Leak Buster Software – Leak Buster is a poker software that interfaces with your Holdem Manager or PokerTracker database, and extracts key statistics about your play in order to find your largest poker leaks. Its unique scoring algorithm weighs the impact of your leak against average win-rates. And it suggests ways to correct those leaks through the use of videos (over 50) and written modules. LEARN MORE.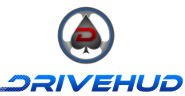 DriveHUD – DriveHUD is a poker database and HUD for your online poker play. It overlays a HUD on your online poker tables, and display vital stats about each opponent on your table. It tracks and records all of the hands that you play online. This allows you to review, re-play, filter, graph and analyze all of the hands you've played. So you can improve your poker game. LEARN MORE.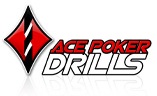 Ace Poker Drills – Ace Poker Drills is a poker training software that gives you a "flash card" style training for Odds and Outs, Equity, and Pre-Flop play. The Pre-Flop trainer will help you to easily recognize which hands to play in different positions. Odds and Outs trainer will get you to quickly calculate your odds and outs in various situations. Equity Trainer will quiz you on equity calculations for different hands. Then you can know your equity in any given scenario. LEARN MORE.