Negreanu's dalliance with controversy runs deep.
He always finds a way to trigger the poker community and he has been called out a couple of times. However, as early as last week, Daniel Negreanu has done it again. He has managed to piss off a lot of people in a span of just a week.
Daniel Negreanu took to Twitter last week and posted a couple of "popularity" polls that pitted poker bigwigs against each other.
After a series of polls, a section of poker players started reacting. As expected, insults and strong criticism were hurled Negreanu's way.
He began the polling on August 14 and included some exciting match up. For instance, in two of the polls, Norman Chad was polled against Joe Stapleton and Ali Nejad was up against Kara Scott.
Apparently, Ali Nejad is more popular than Kara Scott after garnering 67% of the votes.
Which of these two lead anchor/play by play commentators do you most enjoy listening to?

Matchup:@Ali_Nejad vs @KaraOTR

— Daniel Negreanu (@RealKidPoker) August 15, 2019
Norman Chad Vs Joe Stapleton was a close race with Chad narrowly edging Stapleton with 52% of the vote.
Which of these two color commentators do you most enjoy listening to?

Matchup:@stapes vs @NormanChad

— Daniel Negreanu (@RealKidPoker) August 13, 2019
In the Antonio Esfandiari Vs Brent Hanks match up, Esfandiari got 87% of the votes compared to Hank's 13%.
In another poll, Gabe Kaplan whitewashed Matt Broughton after getting 90% of the votes.
Maria Ho and David Williams were also pitted against each other. Mario Ho won comfortably with 60% of the votes.
Which of these two color commentators do you most enjoy listening to?

Matchup:@stapes vs @NormanChad

— Daniel Negreanu (@RealKidPoker) August 13, 2019
Daniel Negreanu courts trouble
The popularity polls attracted positive and negative feedback in equal measure. Most players and poker commentators were quick to point out that the polls were disrespectful, especially to the losers.
Justin Bonomo took to Twitter to voice his concerns vis-à-vis the popularity polls.
Oooh boy, I'm happy to be reliving middle school as we vote on all of our peers in a popularity contest where the losers/results are all shown in full bracket form publicly for everyone to see forever…

said no adult ever.

I can't decide if my favorite part is

A) People who don't want to be included in the polls will be included against their will

or

B) There's no "results" option for people to use if they only know one of the people in the poll or simply don't want to cast a vote – Justin Bonomo
Owing to the negative feedback, Negreanu had to stop the polling earlier before any more harm could be done.
Lots of people are bothered by these polls so I'm over it.

The podcast host polls will happen next week in an effort to help promote a wide variety of smaller poker podcasts you may not have heard of and enjoy.

— Daniel Negreanu (@RealKidPoker) August 17, 2019
================================================================================
What we're all about at
We offer the highest EV poker software, and training tools available on the net. These are recommended and used by today's top poker players from the world. We've been doing this since 2009 with the emphasis on offering unique and creative poker software that will help any level of poker player be a more thoughtful and successful player at the table. We'd invite you to check these titles out:

PokerZion – Get Started with PokerZion's Proven Poker Training for $7! From over 12+ years of playing poker, combined with techniques and tactics used to win over $500k+ in cash games, this the most comprehensive structured learning course on no-limit holdem. And it's only7$! All lessons include a combination of poker training videos, written and audio modules, quizzes and articles. LEARN MORE.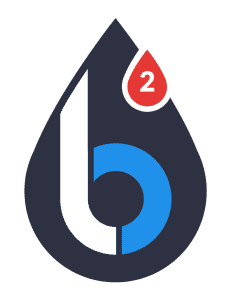 Leak Buster Software – Leak Buster is a poker software that interfaces with your Holdem Manager or PokerTracker database, and extracts key statistics about your play in order to find your largest poker leaks. Its unique scoring algorithm weighs the impact of your leak against average win-rates. And it suggests ways to correct those leaks through the use of videos (over 50) and written modules. LEARN MORE.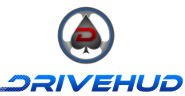 DriveHUD – DriveHUD is a poker database and HUD for your online poker play. It overlays a HUD on your online poker tables, and display vital stats about each opponent on your table. It tracks and records all of the hands that you play online. This allows you to review, re-play, filter, graph and analyze all of the hands you've played. So you can improve your poker game. LEARN MORE.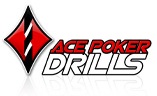 Ace Poker Drills – Ace Poker Drills is a poker training software that gives you a "flash card" style training for Odds and Outs, Equity, and Pre-Flop play. The Pre-Flop trainer will help you to easily recognize which hands to play in different positions. Odds and Outs trainer will get you to quickly calculate your odds and outs in various situations. Equity Trainer will quiz you on equity calculations for different hands. Then you can know your equity in any given scenario. LEARN MORE.