We all know Daniel Negreanu as a prolific poker player and most of us adore him.
Truth be told, owing to his impressive resume, most of us can't wait to buy action from him. Well, more than 2 months ago, Negreanu offered fans a chance to buy action in the form of investment packages for 2019 WSOP events.
In a couple of minutes, three to be precise, the investment packages sold out and most people missed out. He is now offering another chance for those who missed out to back him at the WSOPE next month.
The April's software glitch
In April, Negreanu fronted three packages which backers could buy with no markup. The packages were designed in such a way that each had to cover different types of tournaments.
The first package covered low buy-in tournaments while the second tournament covered medium buy-in tournaments. The third package was designed to cover high buy-in tournaments.
If you wanted a piece of the action, all you had to do was visit his website and buy any one of the packages. The first package was going for $100(max) and covered events whose buy-in was equal or less than $1,500. The second package was capped at $500 and covered events with more than $1,500 buy-in up to $10,000. The third package was the most lucrative and fans could buy a piece of action up to $5,000.
In just a few minutes, the packages sold out and collected roughly about $1.8 million. However, Negreanu only intended to sell $275,000 worth of action. According to him, a software glitch allowed the packages to be overbought. He offered to refund some of the buyers at no cost.
Negreanu World Series of Poker Europe packages
If you failed to buy action in the previous offer, you have one more chance. Negreanu is offering those whore were refunded in may a chance to back him in WSOP Europe series.
According to Negreanu, Playing the entire WSOPE series is not cheap and costs approximately €450k. The series has a total of 15 events. However, considering that the series is rebuy "heavy", he estimates that the cost can balloon to over €1.2 million.
Replying to Daniel Shak's comment on the excessive amount of rebuys in WSOPE events, here's what he had to say.
"I strongly agree with you that the schedule is way too unlimited rebuy heavy. It's okay to have a few, it really is fine, but there isn't anything close to a freezeout in the whole schedule."
================================================================================
What we're all about at
We offer the highest EV poker software, and training tools available on the net. These are recommended and used by today's top poker players from the world. We've been doing this since 2009 with the emphasis on offering unique and creative poker software that will help any level of poker player be a more thoughtful and successful player at the table. We'd invite you to check these titles out:

PokerZion – Get Started with PokerZion's Proven Poker Training for $7! From over 12+ years of playing poker, combined with techniques and tactics used to win over $500k+ in cash games, this the most comprehensive structured learning course on no-limit holdem. And it's only7$! All lessons include a combination of poker training videos, written and audio modules, quizzes and articles. LEARN MORE.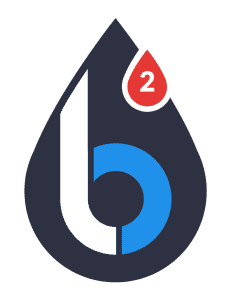 Leak Buster Software – Leak Buster is a poker software that interfaces with your Holdem Manager or PokerTracker database, and extracts key statistics about your play in order to find your largest poker leaks. Its unique scoring algorithm weighs the impact of your leak against average win-rates. And it suggests ways to correct those leaks through the use of videos (over 50) and written modules. LEARN MORE.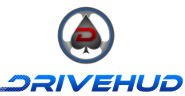 DriveHUD – DriveHUD is a poker database and HUD for your online poker play. It overlays a HUD on your online poker tables, and display vital stats about each opponent on your table. It tracks and records all of the hands that you play online. This allows you to review, re-play, filter, graph and analyze all of the hands you've played. So you can improve your poker game. LEARN MORE.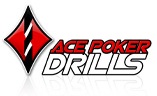 Ace Poker Drills – Ace Poker Drills is a poker training software that gives you a "flash card" style training for Odds and Outs, Equity, and Pre-Flop play. The Pre-Flop trainer will help you to easily recognize which hands to play in different positions. Odds and Outs trainer will get you to quickly calculate your odds and outs in various situations. Equity Trainer will quiz you on equity calculations for different hands. Then you can know your equity in any given scenario. LEARN MORE.