Are you frustrated by the unending rebuys offered in most tournaments?
Well, if yes, Daniel Negreanu has a solution for you. Negreanu has a plan to bring back the good old days when rebuys were a thing of the past.
When if you played recklessly and lost your entire stack, that was the end of the line for you. When the playground was level, wealthy players and the not-so-wealthy players competed on equal terms.
Daniel Negreanu claims to have a blueprint that will bring sanity back to the poker tables. However, the plans are in their initial stages and he is yet to publicly commit to anything.
Daniel Negreanu Master Plan
A few years ago, rebuys were unheard of. Instead, freezeouts were the order of the day.
A player could only enter a tournament once, and once he loses his chips, there was no way back. He was frozen out.
However, nowadays, almost all poker tournaments, live or online, allow reentries, albeit at a price, if a player loses his initial stack. The current format favors wealthy players who can foot the rebuy fees while holding the average player at a disadvantage.
Well, Daniel Negreanu plans to initiate a paradigm shift that will bring back the traditional system. Negreanu has been among poker pros who have been vocal against the rebuy system and therefore it is no surprise that he is toying with the idea of reintroducing the freezeouts system.
However, it is not certain whether Negreanu will start a new series. In fact, all he did is to post a spreadsheet of potential events likely to feature in his new series.
However, he neither gave a location nor a name for the new series. Therefore, it may take a while before the plans are actualized.
From the tweet, the series would last two weeks and it would be feature freezeout tournaments. Also, unlike in most tournaments, late registration would not be possible.
The tournament is inclusive by design. The buy-ins would range from $1,500 to $10,000.
Although it is just an idea at this juncture, we hope he can make true of his ambitions.
================================================================================
What we're all about at
We offer the highest EV poker software, and training tools available on the net. These are recommended and used by today's top poker players from the world. We've been doing this since 2009 with the emphasis on offering unique and creative poker software that will help any level of poker player be a more thoughtful and successful player at the table. We'd invite you to check these titles out:

PokerZion – Get Started with PokerZion's Proven Poker Training for $7! From over 12+ years of playing poker, combined with techniques and tactics used to win over $500k+ in cash games, this the most comprehensive structured learning course on no-limit holdem. And it's only7$! All lessons include a combination of poker training videos, written and audio modules, quizzes and articles. LEARN MORE.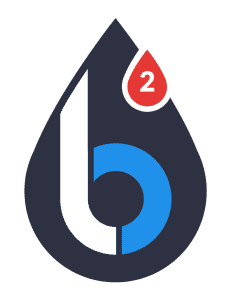 Leak Buster Software – Leak Buster is a poker software that interfaces with your Holdem Manager or PokerTracker database, and extracts key statistics about your play in order to find your largest poker leaks. Its unique scoring algorithm weighs the impact of your leak against average win-rates. And it suggests ways to correct those leaks through the use of videos (over 50) and written modules. LEARN MORE.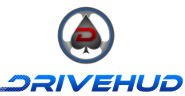 DriveHUD – DriveHUD is a poker database and HUD for your online poker play. It overlays a HUD on your online poker tables, and display vital stats about each opponent on your table. It tracks and records all of the hands that you play online. This allows you to review, re-play, filter, graph and analyze all of the hands you've played. So you can improve your poker game. LEARN MORE.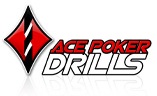 Ace Poker Drills – Ace Poker Drills is a poker training software that gives you a "flash card" style training for Odds and Outs, Equity, and Pre-Flop play. The Pre-Flop trainer will help you to easily recognize which hands to play in different positions. Odds and Outs trainer will get you to quickly calculate your odds and outs in various situations. Equity Trainer will quiz you on equity calculations for different hands. Then you can know your equity in any given scenario. LEARN MORE.