Despite the buzz courtesy of the famous US supreme court ruling that paved way for individual states to enact legislation aimed at legalizing online poker, it's all but over for New Yorkers this year. Amid optimism among poker players that New York will be among the first states to formally legalize poker, their hopes were definitely dented after New York assembly ended their final legislative session for the year 2018.
It was all about sports betting this year!
In 2018 legislative sessions, sports betting reigned supreme, especially after the Supreme Court ruling. As a result, online poker was pushed to the sidelines for the second time. In 2016, online poker was relegated to the sidelines as daily fantasy sports took center stage. Online poker bills have been floating in the New York legislature for years now and it's a disappointment that we will have to wait a little longer before the bills are passed. The Senate passed online poker bills in 2016 and 2017 only for the bills to stall in the assembly. The recent happenings clearly indicate that the lawmakers are still skeptical of the online poker industry.
Interestingly, the lawmakers even failed to reach a consensus on sports betting.
Is there any hope for New York online poker?
According to Assemblyman Gary Pretlow in an interview with FiOS1 news in May, the year 2019 may be the year for online poker only if the assembly finally passes the online poker bills. This year, all attention was on sports betting and we hope all eyes will be trained on online poker next year.
Michigan finally passes online poker legislation
Elsewhere, Michigan has finally passed the online gaming bill in a 68-40 vote and effectively established The Lawful Internet Gambling Act. Michigan has now joined the likes of New Jersey which has already enacted legislation to control the constantly evolving online gaming space.
The bill aims at creating a branch dubbed "Division of Internet Gaming" which will be mandated with licensing existing casinos in the state. The casinos will have to fork out a massive but worth it $800,000 every half a decade. Additionally, the bill seeks to impose an 8% tax on all online gaming revenues collected by the casinos. Out of the revenue generated by the new tax, 55% would go to the city of Detroit, 5% will be diverted to the state school and transportation funds, and the remaining 35% will be remitted to the Internet Gaming fund which will be used to enforce gaming regulations.
Whether or not Michigan will enter into the players' pool sharing agreement with Delaware, Nevada and New Jersey will be known in the coming days.
==============================================================
What we're all about at Ace Poker Solutions
We offer the highest EV poker software and training tools available on the net, recommended and used by today's top poker players from the world. We've been doing this since 2009 with the emphasis on offering unique and creative poker software that will help any level of poker player be a more thoughtful and successful player at the table. We'd invite you to check these titles out: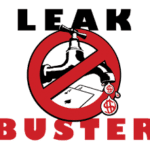 Leak Buster Software – Leak Buster is poker software that interfaces with your Holdem Manager or Poker Tracker database, and extracts key statistics about your play in order to find your largest poker leaks. Its unique scoring algorithm weighs the impact of your leak against average win-rates and suggests ways to correct those leaks through the use of videos (over 50) and written modules.

DriveHUD – DriveHUD is a poker database and HUD for your online poker play. It will overlay a HUD on your online poker tables, and display vital stats about each of the opponents on your table. It will track and record all of the hands you play online, allow to you to review, re-play, filter, graph and analyze all of the hands you've played so you can improve your poker game.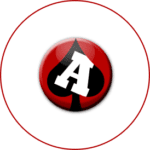 Ace Poker Drills – Ace Poker Drills is a poker training software that gives you a "flash card" style training for Odds and Outs, Equity, and Preflop play. The Preflop trainer will help you to easily recognize which hands to play in different positions. Odds and Outs trainer will get you to quickly calculate your odds and outs in various situations. Equity Trainer will quiz you on equity calculations for different hands so you can know your equity in any given scenario.