Eric Bunch won the 2019 WinStar Labor Day River Poker Series $1,500 Main Event for $260,000.
The tournament attracted 1,242 entries comprised of both intermediate and professional players. The tournament lasted a little shy of three days and Bunch had to agree to a chop with Spencer Chaplin in heads up.
Eric Bunch dominates final day
Every player who made it to day three was guaranteed to finish in the money, but everyone's objective was to win the first place $300k prize.
Out of 1,242 players, only 10 made it to the final day of play.
After a tough day 2, Chuck Barker was the first to be sent to the rails in 10th place for $24,338. After Barker's elimination, the remaining 9 players formed the final table.
Not long after Barker's elimination, Katherine Offutt was eliminated in 9th place after she tried to double through Spencer Champlin.  Champlin became the new chip leader and at that point, he was the favorite to win the tournament.
Being the short stack, it was only a  matter of time before Jim Harris found himself on the wrong side of the table. He was eliminated in 8th place for $35,273. Using his chip advantage, Champlin managed to pull away further after eliminating three players in less than an hour. Kris Burchfield, James Jewell, and Viet Vo were eliminated by Champlin setting the stage for four-handed play.
In the four-handed play, Champlin's impressive run continued. He eliminated Jeremy Liu in fourth place.
The three-handed play included Bunch, Champlin, and Eluterio Rodriguez. For over an hour, they traded chips back and forth. Champlin held roughly about 21 million chips while Rodriguez and Bunch had 5 million. Rodriguez's stack was later trimmed to below $2 million and he was later eliminated when he shoved with King-deuce against Champlin's ace-ten.
Going into heads up play, Champlin had a 3:1 chip advantage and it looked like he could hang on. However, bunch won several hands back-to-back to turn the game on its head. After 40 minutes, Champlin's chip advantage was no more and so was his chip lead.
After a few minutes, Champlin was eliminated in second place for $234,887.
Final Table Results
| | | | |
| --- | --- | --- | --- |
| Place | Player | Country | Prize |
| 1st | Eric Bunch | United States | $260,000* |
| 2nd | Spencer Champlin | United States | $234,887* |
| 3rd | Eluterio Rodriguez | United States | $119,046 |
| 4th | Jeremy Liu | United States | $97,000 |
| 5th | Viet Vo | United States | $74,955 |
| 6th | James Jewell | United States | $57,318 |
| 7th | Kris Burchfield | United States | $44,091 |
| 8th | Jim Harris | United States | $35,273 |
| 9th | Katherine Offutt | United States | $29,982 |
================================================================================
What we're all about at
We offer the highest EV poker software, and training tools available on the net. These are recommended and used by today's top poker players from the world. We've been doing this since 2009 with the emphasis on offering unique and creative poker software that will help any level of poker player be a more thoughtful and successful player at the table. We'd invite you to check these titles out:

PokerZion – Get Started with PokerZion's Proven Poker Training for $7! From over 12+ years of playing poker, combined with techniques and tactics used to win over $500k+ in cash games, this the most comprehensive structured learning course on no-limit holdem. And it's only7$! All lessons include a combination of poker training videos, written and audio modules, quizzes and articles. LEARN MORE.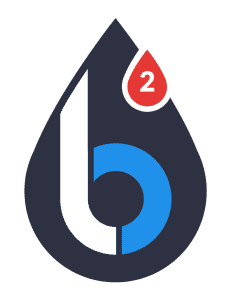 Leak Buster Software – Leak Buster is a poker software that interfaces with your Holdem Manager or PokerTracker database, and extracts key statistics about your play in order to find your largest poker leaks. Its unique scoring algorithm weighs the impact of your leak against average win-rates. And it suggests ways to correct those leaks through the use of videos (over 50) and written modules. LEARN MORE.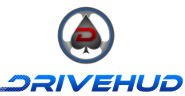 DriveHUD – DriveHUD is a poker database and HUD for your online poker play. It overlays a HUD on your online poker tables, and display vital stats about each opponent on your table. It tracks and records all of the hands that you play online. This allows you to review, re-play, filter, graph and analyze all of the hands you've played. So you can improve your poker game. LEARN MORE.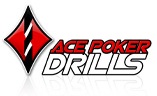 Ace Poker Drills – Ace Poker Drills is a poker training software that gives you a "flash card" style training for Odds and Outs, Equity, and Pre-Flop play. The Pre-Flop trainer will help you to easily recognize which hands to play in different positions. Odds and Outs trainer will get you to quickly calculate your odds and outs in various situations. Equity Trainer will quiz you on equity calculations for different hands. Then you can know your equity in any given scenario. LEARN MORE.