On Saturday, 1st September, it was not the usual at a poker tournament held at Hard Rock Hotel and Casino in Tulsa, Oklahoma. Eric Thompson has collapsed and died. A local player collapsed and was announced dead on arrival after he was rushed to the hospital.
According to pokerNews, who first carried the story, a local professional poker player Eric Thompson suffered a heart attack during a break midway through the kickoff event at the 2018 Oklahoma State Championship Poker. The story has already been confirmed by other news outlets.
After his untimely and shocking demise, the casino blinded off his stack in the event. Also, to honor Eric Thompson, there was a moment of silence later in the tournament.
About Eric Thompson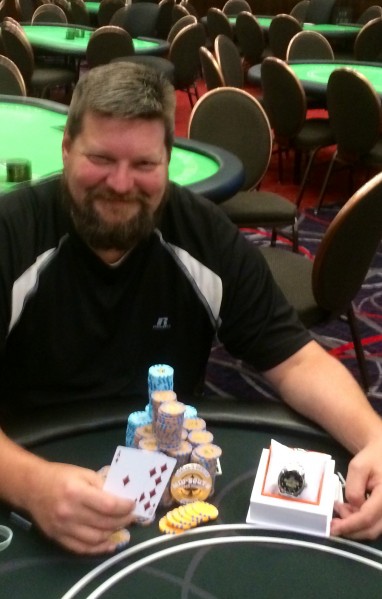 Thompson was born 49 years ago and started playing professional poker less than a decade ago. However, he did hit the ground running right away. He broke even after winning a hold'em event at Choctaw Casino Resort in 2014 for $103,000. The win is the best live cash in his career and up to date, a banner commemorating this win still stands in the casino. According to the Hendonmob, Thompson's total live earnings currently stand at $545,075 which is impressive considering the fact that he rarely participated in high roller events.
In the United States All Time Money List, Eric Thompson ranks 1,838th, 3,474th on the All-Time Money List, 2,125th on Global Poker Index, 19th on Oklahoma All Time Money List, and 6,464th on popularity ranking.
This summer at Las Vegas, Thompson had participated in 3 WSOP events where he performed rather impressively for a first timer. However, his best finish was on the $365 No Limit Hold'em (Event #10) where he finished 4th. He also made it to day three of the WSOP main event. Afterward, he took to his Facebook page where he wrote "Thanks for all the support everyone".
For sure, Oklahoma has lost an astute poker player whose star was just starting to shine. He will definitely be missed.
A funeral service for Thompson will be held 0n 7th September in El Reno, Oklahoma.
==============================================================
What we're all about at

Ace

Poker Solutions
We offer the highest EV poker software, and training tools available on the net, recommended and used by today's top poker players from the world. We've been doing this since 2009 with the emphasis on offering unique and creative poker software that will help any level of poker player be a more thoughtful and successful player at the table. We'd invite you to check these titles out: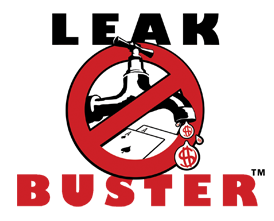 Leak Buster Software – Leak Buster is a poker software that interfaces with your Holdem Manager or PokerTracker database, and extracts key statistics about your play in order to find your largest poker leaks. Its unique scoring algorithm weighs the impact of your leak against average win-rates and suggests ways to correct those leaks through the use of videos (over 50) and written modules.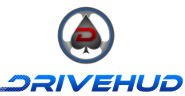 DriveHUD – DriveHUD is a poker database and HUD for your online poker play. It will overlay a HUD on your online poker tables, and display vital stats about each of the opponents on your table. It will track and record all of the hands you play online, allowing you to review, re-play, filter, graph and analyze all of the hands you've played so you can improve your poker game.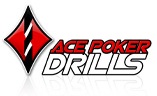 Ace Poker Drills – Ace Poker Drills is a poker training software that gives you a "flash card" style training for Odds and Outs, Equity, and Pre-Flop play. The Pre-Flop trainer will help you to easily recognize which hands to play in different positions. Odds and Outs trainer will get you to quickly calculate your odds and outs in various situations. Equity Trainer will quiz you on equity calculations for different hands, so you can know your equity in any given scenario.