The popularity of Short Deck poker has been on the rise for the past few months.
To that end, GG Network has decided to join the short-deck bandwagon by adding it to its game offerings.
GGNetwork is a reputable online poker network which has been in existence for several years now. The poker network as confirmed that it has been toying with the idea of adding short deck poker to its gaming catalog.
The action-packed variant of Texas hold'em is likely to make its inaugural debut on DD Network later this year.
In an interview with Poker Industry PRO, Jean-Christophe Antoine confirmed that GGNetwork is closely monitoring short deck poker as well as the network's market expansion plans.
"We have a wide array of partners all around the world and our goal is to continue our expansion with them while welcoming new ones. GGNetwork is the world's largest poker network today and we're putting a lot of effort into making the beautiful game of Poker fun again, so we are indeed watchful of what happens in the poker live scene, especially the popularity of Short Deck/Six Plus Hold'em," said Antoine.
He also hinted that their version of Short Deck could come with a variety of additional features.
When asked if the Network will unveil short Deck in 2019, he answered in the affirmative.
"We've been observing how it's been faring for the past couple of months and we are happy to wait a bit before releasing it. We want to make sure our version avoids pitfalls and comes with extra perks. We will probably launch it sometime in 2019," he added.
Short Deck poker gameplay recap
Also known as SIX Plus Hold'em, short deck's gameplay is similar to Texas Hold'em. However, there exist several glaring differences between the two.
First, Short Deck derives its name from the fact that the game is playing with a 36-card deck. 16 cards, deuces through fives, are removed from a 52-card deck. Therefore, it goes without saying that hand rankings are also significantly modified. For instance, in short deck poker, Flushes beat Full Houses. In some variants, Three of a kind reign supreme to a straight.
The game gained mainstream recognition after its debut in the Triton Super High Roller Series in Montenegro. Phil Ivey won the debut Short Deck tournament for $604,977.
Since then, short deck poker has gained immense popularity among high-stakes players. Its popularity was boosted by its inclusion in the US Poker Open last year.
Also, World Series of Poker organizers have added short deck bracelet events at both the 2019 WSOP and WSOPE.
================================================================================
What we're all about at
We offer the highest EV poker software, and training tools available on the net. These are recommended and used by today's top poker players from the world. We've been doing this since 2009 with the emphasis on offering unique and creative poker software that will help any level of poker player be a more thoughtful and successful player at the table. We'd invite you to check these titles out:

PokerZion – Get Started with PokerZion's Proven Poker Training for $7! From over 12+ years of playing poker, combined with techniques and tactics used to win over $500k+ in cash games, this the most comprehensive structured learning course on no-limit holdem. And it's only7$! All lessons include a combination of poker training videos, written and audio modules, quizzes and articles. LEARN MORE.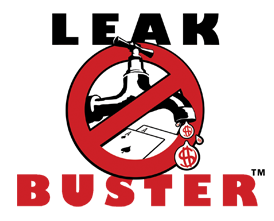 Leak Buster Software – Leak Buster is a poker software that interfaces with your Holdem Manager or PokerTracker database, and extracts key statistics about your play in order to find your largest poker leaks. Its unique scoring algorithm weighs the impact of your leak against average win-rates. And it suggests ways to correct those leaks through the use of videos (over 50) and written modules. LEARN MORE.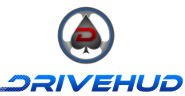 DriveHUD – DriveHUD is a poker database and HUD for your online poker play. It overlays a HUD on your online poker tables, and display vital stats about each opponent on your table. It tracks and records all of the hands that you play online. This allows you to review, re-play, filter, graph and analyze all of the hands you've played. So you can improve your poker game. LEARN MORE.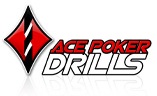 Ace Poker Drills – Ace Poker Drills is a poker training software that gives you a "flash card" style training for Odds and Outs, Equity, and Pre-Flop play. The Pre-Flop trainer will help you to easily recognize which hands to play in different positions. Odds and Outs trainer will get you to quickly calculate your odds and outs in various situations. Equity Trainer will quiz you on equity calculations for different hands. Then you can know your equity in any given scenario. LEARN MORE.