As the festive season draws to a close, most of us have blown through our life savings and have nothing to show for it. I reckon a $1 million windfall could only be but a dream to most of us. An 85-year old Irish, Harold McDowell, however, has a reason to smile. He won Borgata's $1m jackpot.
According to experts, the chances of winning the jackpot were 1/20,348,320. As a matter of fact, it has never been won.
Harold McDowell $1m Royal straight flush
Harold happened to be playing Three Card Poker at Atlantic City Casino alongside his wife. Instinctively, he placed a $5 bet on the six card bonus. He was dealt an Ace, a queen, and a 10-all diamonds. The dealer had a king, a jack and a nine(all diamonds). That meant Harold had a six-card straight royal flush which was worth the $1 million payout.
Speaking to New York Post, Harold couldn't hide his excitement. "It must be the luck of the Irish," he remarked.
Apparently, they were not playing on the same table with his wife but had their backs to each other. When McDowell realized he had just won $1m, he turned and told his wife the good news. She playfully replied, "'You're full of crap" as reported by the New York Post.
Double luck
For Harold McDowell, the 2018 December will forever replay in his mind. A few before he won the Borgata's most elusive jackpot, his wife had been declared cancer free. Mrs. McDowell was diagnosed with Liver and Colon cancer. Her cancer only went to remission after undergoing quite a number of surgeries over the last few years. In the space of just a few hours, his wife was declared cancer-free, and he won $1m. What are the odds!
To him, good health for his wife meant more than winning the $1m. "Our lives will probably stay pretty much the same, but it might get better for our children," he continued. "It was better news that she's healthy. Money isn't the most important thing."
================================================================================
We offer the highest EV poker software, and training tools available on the net. These are recommended and used by today's top poker players from the world. We've been doing this since 2009 with the emphasis on offering unique and creative poker software that will help any level of poker player be a more thoughtful and successful player at the table. We'd invite you to check these titles out:

PokerZion – Get Started with PokerZion's Proven Poker Training for $7! From over 12+ years of playing poker, combined with techniques and tactics used to win over $500k+ in cash games, this the most comprehensive structured learning course on no-limit holdem. And it's only7$! All lessons include a combination of poker training videos, written and audio modules, quizzes and articles.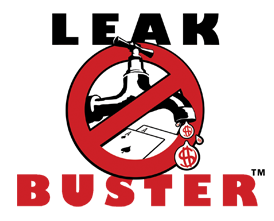 Leak Buster Software – Leak Buster is a poker software that interfaces with your Holdem Manager or PokerTracker database, and extracts key statistics about your play in order to find your largest poker leaks. Its unique scoring algorithm weighs the impact of your leak against average win-rates. And it suggests ways to correct those leaks through the use of videos (over 50) and written modules.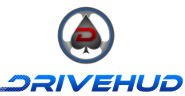 DriveHUD – DriveHUD is a poker database and HUD for your online poker play. It overlays a HUD on your online poker tables, and display vital stats about each opponent on your table. It tracks and records all of the hands that you play online. This allows you to review, re-play, filter, graph and analyze all of the hands you've played. So you can improve your poker game.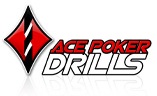 Ace Poker Drills – Ace Poker Drills is a poker training software that gives you a "flash card" style training for Odds and Outs, Equity, and Pre-Flop play. The Pre-Flop trainer will help you to easily recognize which hands to play in different positions. Odds and Outs trainer will get you to quickly calculate your odds and outs in various situations. Equity Trainer will quiz you on equity calculations for different hands. Then you can know your equity in any given scenario.