Earlier last week, a surprising thread at TwoPlusTwo sprung up which stated that it was now possible to delete personal accounts from one of the most comprehensive poker database, Hendon Mob. According to the post, this was made possible by EU's General Data Protection Regulation (GDPR). To add to that, European players will now be able to request existing accounts to be replaced with a nickname.


The thread was not only aimed at providing the new information but it was also used by the Hendon Mob representative to clear the air regarding allegations on abusive data collection.
According to the representative, Hendon Mob will no longer be abusing data collection by publishing payouts and results of major tournaments.
"The information published on THM has already been released by a Casino or Tour in line with their own T&Cs, which a player agrees to by registering the tournament," wrote the representative.
GPDR has affected the way Hendon Mob operates
The representative also wrote, "Yes, GPDR has caused some changes to the way we operate, but we will continue to work hard to serve the community, to improve the product we offer to poker fans, players and media and to continue to grow our traffic year on year. We would like to thank those who support Hendon Mob by visiting the site, following us on Social Media and interacting with us via any of our sites or initiatives."
All online operators have to abide by the GDPR rules which allow EU citizens to request deletion or corrections of their data posted online. They came into effect on May 25. In case a company fails to oblige, they face a fine of up to €20 million or alternatively, a fine of up to 4% of the entity's global annual revenue.
Soon after the post, the thread went to life with multiple reactions to the new information. The overall sentiment of the reactions was however negative. For instance, BOSS716 wrote, "people should be allowed to play poker and not have it posted to the internet for everyone to see."
GrimeRat420 also wrote, "When you register a tournament in a casino it should be expected for your name to appear in chip counts lists, in blog posts, and possibly in pictures and live streams. I think finding loopholes around this is an unreasonable expectation of privacy in a context where it doesn't make sense to expect it in any form."
==============================================================
What we're all about at

Ace

Poker Solutions
We offer the highest EV poker software, and training tools available on the net, recommended and used by today's top poker players from the world. We've been doing this since 2009 with the emphasis on offering unique and creative poker software that will help any level of poker player be a more thoughtful and successful player at the table. We'd invite you to check these titles out: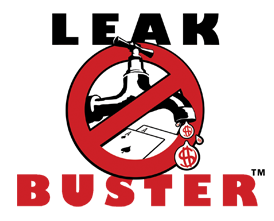 Leak Buster Software – Leak Buster is a poker software that interfaces with your Holdem Manager or PokerTracker database, and extracts key statistics about your play in order to find your largest poker leaks. Its unique scoring algorithm weighs the impact of your leak against average win-rates and suggests ways to correct those leaks through the use of videos (over 50) and written modules.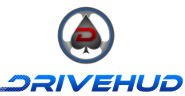 DriveHUD – DriveHUD is a poker database and HUD for your online poker play. It will overlay a HUD on your online poker tables, and display vital stats about each of the opponents on your table. It will track and record all of the hands you play online, allowing you to review, re-play, filter, graph and analyze all of the hands you've played so you can improve your poker game.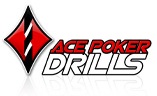 Ace Poker Drills – Ace Poker Drills is a poker training software that gives you a "flash card" style training for Odds and Outs, Equity, and Pre-Flop play. The Pre-Flop trainer will help you to easily recognize which hands to play in different positions. Odds and Outs trainer will get you to quickly calculate your odds and outs in various situations. Equity Trainer will quiz you on equity calculations for different hands, so you can know your equity in any given scenario.