Spain is known over the world for having the most stringent tax laws, especially to soccer players. However, from the recent happenings, the state is also tightening the noose on poker players with Hossein Ensan being the recent victim. If you can recall, in March 2011, a chess grandmaster and a part-time occasional poker player, Francisco Vallejo, was slapped with a humongous tax bill. Don't get it twisted though. He didn't win anything but lost on almost all the cash games he participated in. Actually, he lost all the money he wagered but as fate would have it, he ultimately received a letter from the Spanish authorities demanding a tax on the money he lost – more than 500 thousand Euros.
The Fine Print
For any online poker player in Spain, it always boils down to one important law, the antiquated tax law. According to the fine print(back in 2011), every poker player must be prepared to pay a sky-high 47% tax on all winnings and the losses could not be deducted. Meaning, if were to participate in a cash game, you could have been taxed on all the winnings regardless of whether your losses exceeded your winnings. For Francisco Vallejo, he had won a cumulative 1 million Euros.
The Reprieve
However, from 2012 onward, the law was stricken down and tax payable is now based on net winnings. Like with most countries, tax on poker winnings is calculated after deducting the losses. However, we can all agree that Spanish tax is still on the higher end of the spectrum.
Hossein Ensan Slapped with a Humongous Tax Bill

If you are planning to participate in EPT Barcelona, you should maybe rethink your decision; especially if you are from certain jurisdictions that don't have tax treaties with Spain.
Hossein Ensan has received a letter from Spanish tax authorities that he owes them a huge sum 4 years after winning a substantial amount in Barcelona back in 2014.
In 2014, Hossein Ensan won a couple of small stake tournaments grossing roughly around 500 Euros. He then made the final table for EPT Barcelona main event after a great run. Ensan, Sam Phillips, and Andre Lettau then made an equity split which saw Ensan take home €652,667. Lettau went ahead to win the tournament but Phillips took the most money.
Hossein Ensan allegedly paid all taxes due to local German tax authorities. However, Ensan received a demand letter from Spanish tax authorities which shows he still owes €235,000 plus legal fees and accrued interest.
Therefore, if you will attend EPT Barcelona this year, I would advise you to clear with tax authorities after you cash out your winnings to avoid future inconveniences.
==============================================================
What we're all about at

Ace

Poker Solutions
We offer the highest EV poker software, and training tools available on the net, recommended and used by today's top poker players from the world. We've been doing this since 2009 with the emphasis on offering unique and creative poker software that will help any level of poker player be a more thoughtful and successful player at the table. We'd invite you to check these titles out: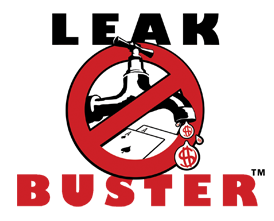 Leak Buster Software – Leak Buster is a poker software that interfaces with your Holdem Manager or PokerTracker database, and extracts key statistics about your play in order to find your largest poker leaks. Its unique scoring algorithm weighs the impact of your leak against average win-rates and suggests ways to correct those leaks through the use of videos (over 50) and written modules.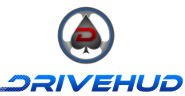 DriveHUD – DriveHUD is a poker database and HUD for your online poker play. It will overlay a HUD on your online poker tables, and display vital stats about each of the opponents on your table. It will track and record all of the hands you play online, allowing you to review, re-play, filter, graph and analyze all of the hands you've played so you can improve your poker game.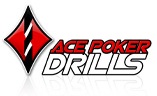 Ace Poker Drills – Ace Poker Drills is a poker training software that gives you a "flash card" style training for Odds and Outs, Equity, and Pre-Flop play. The Pre-Flop trainer will help you to easily recognize which hands to play in different positions. Odds and Outs trainer will get you to quickly calculate your odds and outs in various situations. Equity Trainer will quiz you on equity calculations for different hands, so you can know your equity in any given scenario.