After taking a hiatus to put his life in order, Dan Bilzerian may have finally decided to start playing poker again. After being a regular at high roller tournaments, he was spotted playing $1/2 game in Las Vegas last week. Earlier this month, Dan threw a party at a mansion in Los Angeles but it was surprising to spot him playing $1/2 no-limit hold'em. Obviously, he was not afraid to lose a few hundred bucks considering his multimillionaire status.
He was spotted and filmed by a Poker vlogger, Brad Owen, who invited him for a game. From the footage, Owen bluffs his way to win a hand. With a 7-2 and the board reading 6-3-2-5, Owen calls Dan's all-in bet of $150 where he wins with a 7-5. Towards the end of the game, Bilzerian pushes all his chips towards the center of the table during preflop without even looking at his cards, a hand he also loses to Owen.
In the Vlog, Owen was quick to point out that "Dan clearly doesn't care about a few hundred dollars; He's just there to have fun with his friends. Don't know much about how he plays, other than he's a pretty wild guy and tends to bluff a lot."
 Who is Dan Bilzerian?
Well, Dan is a self-proclaimed Instagram King with an estimated net worth of $150 million. Dan Bilzerian is best known for his flashy but controversial lifestyle. However, as it currently stands, Dan is no longer the party animal he was if his recent claims are anything to go by. The paradigm shift may be partly because he now has a steady girlfriend and most likely because of the godly fear instilled in him after surviving the infamous 1st October shooting in Las Vegas.
Not new to controversy, Dan Bilzerian's Instagram account is littered with uncensored party photos, videos of tanks crushing perfectly good cars just for the thrill of it, and of course photos of big batches of cash which he apparently wins in poker matches. However, his Instagram feed has had only a few updates ever since he got a steady girlfriend.
The Twitter feud
Even though Dan has been taking a break from social media, he is apparently back to his mischievous ways. However, he did not instigate the Twitter feud. Doug Polk, a three-time WSOP bracelet winner did when he openly tried to poke holes into Bilzerian's claims that a huge chunk of his wealth came from playing poker. After a heated conversation and a few bets being proposed to settle the feud, nothing seems to materialize. Well, apart from winning the $36,626 prize money for finishing 180th in the 2009 WSOP, there's no other recorded win by Bilzerian. However, in one of his claims, he allegedly won a whopping $12.8 million in just 3 poker sessions although the claim is yet to be proven.
==============================================================
What we're all about at Ace Poker Solutions
We offer the highest EV poker software, and training tools available on the net, recommended and used by today's top poker players from the world. We've been doing this since 2009 with the emphasis on offering unique and creative poker software that will help any level of poker player be a more thoughtful and successful player at the table. We'd invite you to check these titles out: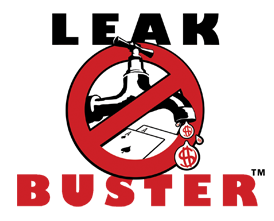 Leak Buster Software – Leak Buster is a poker software that interfaces with your Holdem Manager or PokerTracker database, and extracts key statistics about your play in order to find your largest poker leaks. Its unique scoring algorithm weighs the impact of your leak against average win-rates and suggests ways to correct those leaks through the use of videos (over 50) and written modules.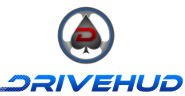 DriveHUD – DriveHUD is a poker database and HUD for your online poker play. It will overlay a HUD on your online poker tables, and display vital stats about each of the opponents on your table. It will track and record all of the hands you play online, allowing you to review, re-play, filter, graph and analyze all of the hands you've played so you can improve your poker game.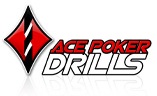 Ace Poker Drills – Ace Poker Drills is a poker training software that gives you a "flash card" style training for Odds and Outs, Equity, and Pre-Flop play. The Pre-Flop trainer will help you to easily recognize which hands to play in different positions. Odds and Outs trainer will get you to quickly calculate your odds and outs in various situations. Equity Trainer will quiz you on equity calculations for different hands, so you can know your equity in any given scenario.