Every now and then, we are treated to high profile scandals that keep us on the very edge.
Well, there may be a new controversy brewing, courtesy of insane winning runs by Mike Postle from horrendous plays.
Mike Postle is a poker pro with $536,542 live earnings according to Hendon Mob. His best live cash is $118,743 which he won in 2007 at Gold Strike World Poker Open, Tunica. Currently, Postle ranks 4,041st on the All-Time Money list, 13th on the Mississippi, USA All-Time Money List, and 3,444th on popularity ranking. Apart from participating in various tournaments across the United States, he is also a regular at Stones Poker Room live streams. It is at the casino that he has won a staggering amount of money.
Mike Postle scandal
The controversy surrounding Mike Postle's almost perfect run of results at Stones Gambling Hall was triggered by a series of tweets from Veronica Brill. Brill accuses Postle of cheating during live-streamed cash games at the casino.
If someone is displaying a probability of cheating on a live stream you don't make the entire room not be able to use their cellphones in an attempt to reduce everyone's anxiety and then still promote the player as one of the best.

— Veronica 2.0 (@Angry_Polak) September 28, 2019
You take that player off the stream while you launch a proper, objective, investigation done by a third-party. Once it's shown that the player has not been cheating you make your investigation public and let the player back onto the stream.

— Veronica 2.0 (@Angry_Polak) September 28, 2019
In a surprise twist of events, she also tweeted that she is not 100% sure that Postle cheated, but she still stands by her initial allegations.
Am I sure that this player is cheating? No. Do I think that there is a greater than zero % chance that he is? Yes
Have numerous professional poker players voiced their concerns to me regarding this player? Yes.

— Veronica 2.0 (@Angry_Polak) September 28, 2019
Poker pros weigh in
The allegations have split the poker community right down the middle. A relatively large number of players side with her while some players allude her allegations to a witch hunt.
The first poker pro to come to Postle's defense was Chris Moneymaker. According to Moneymaker, Postle is an exceptional player and that Brill's allegations were in bad faith.
I have played with mike longer than anyone. Back in tunica days and this has always been his style. He was one of the biggest winners online for years. He is just simply a better player. Sad you attack him with zero proof because you don't understand. 1/2

— Chris Moneymaker (@CMONEYMAKER) September 29, 2019
Doug Polk, however, disagreed with him and even made a video reviewing some of Postle's God-like decisions.
Watch the video below.
Is there more to the story? Is Mike Postle a poker cheat?
Well, it is not my place to answer these two questions. However, one thing is certain; there is more than meets the eye here. Even with top pros, downswings are a common occurrence, but it seems Postle is somehow immune to variance, which should be next to impossible.
Do you think Mike Postle is a cheat? Please let us know your opinions in the comment section below.
================================================================================
What we're all about at
We offer the highest EV poker software, and training tools available on the net. These are recommended and used by today's top poker players from the world. We've been doing this since 2009 with the emphasis on offering unique and creative poker software that will help any level of poker player be a more thoughtful and successful player at the table. We'd invite you to check these titles out:

PokerZion – Get Started with PokerZion's Proven Poker Training for $7! From over 12+ years of playing poker, combined with techniques and tactics used to win over $500k+ in cash games, this the most comprehensive structured learning course on no-limit holdem. And it's only7$! All lessons include a combination of poker training videos, written and audio modules, quizzes and articles. LEARN MORE.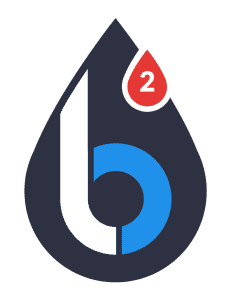 Leak Buster Software – Leak Buster is a poker software that interfaces with your Holdem Manager or PokerTracker database, and extracts key statistics about your play in order to find your largest poker leaks. Its unique scoring algorithm weighs the impact of your leak against average win-rates. And it suggests ways to correct those leaks through the use of videos (over 50) and written modules. LEARN MORE.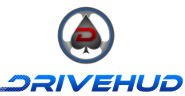 DriveHUD – DriveHUD is a poker database and HUD for your online poker play. It overlays a HUD on your online poker tables, and display vital stats about each opponent on your table. It tracks and records all of the hands that you play online. This allows you to review, re-play, filter, graph and analyze all of the hands you've played. So you can improve your poker game. LEARN MORE.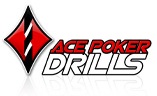 Ace Poker Drills – Ace Poker Drills is a poker training software that gives you a "flash card" style training for Odds and Outs, Equity, and Pre-Flop play. The Pre-Flop trainer will help you to easily recognize which hands to play in different positions. Odds and Outs trainer will get you to quickly calculate your odds and outs in various situations. Equity Trainer will quiz you on equity calculations for different hands. Then you can know your equity in any given scenario. LEARN MORE.