Working with PokerStars is always a big deal and it is always news when a poker pro quits the brand.
Jason Somerville, the Run it Up founder, is the latest poker pro to quit the PokerStars brand. He announced his decision to depart from team PokerStars on January 1 in a 2-minute post on twitter.
However, he made it clear that he did not have any negative feelings towards PokerStars. Instead, he thanked PokerStars for the opportunity to work with them.
"I admire many of the hard-working people at the company and I have a lot of love for the many talented ambassadors that are out there creating content on Twitch, YouTube, social media, who are acting as live poker ambassadors building the game that we love. You guys are an inspiration to me".
From his new year post, it is evident that his relationship with PokerStars had a myriad of advantages. However, he also hinted that the relationship with the poker powerhouse had several drawbacks. For example, he explained that his relationship with PokerStars did not offer flexibility in content creation.
"It was tough being limited by my PokerStars exclusivity on the content that I could create. I feel a ton of gratitude toward PokerStars for taking a chance on me and Run It Up. As of right now I feel extremely grateful for all the love and support of the poker community, the twitch community. It means more to me than you'll know and we're not done yet."
Run it Up events' future uncertain
By terminating his contract with PokerStars, it is obvious that sponsorship of Run It Up events will also end. At the moment, the official Run It Up main site and Twitch channel do not have any references and/or links to PokerStars.
Jason Sommerville is yet to offer an explanation on what will happen to the Run It Up events.
However, it seems that he will shake things up a bit now that he is an independent content creator. In the two-minute video, he outlined plans to diversify to sports as he tries to carve a niche in the gambling community.
================================================================================
What we're all about at
We offer the highest EV poker software, and training tools available on the net. These are recommended and used by today's top poker players from the world. We've been doing this since 2009 with the emphasis on offering unique and creative poker software that will help any level of poker player be a more thoughtful and successful player at the table. We'd invite you to check these titles out:

PokerZion – Get Started with PokerZion's Proven Poker Training for $7! From over 12+ years of playing poker, combined with techniques and tactics used to win over $500k+ in cash games, this the most comprehensive structured learning course on no-limit holdem. And it's only7$! All lessons include a combination of poker training videos, written and audio modules, quizzes and articles. LEARN MORE.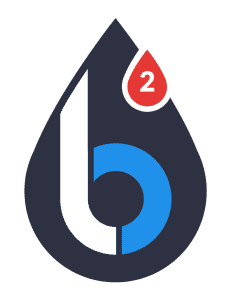 Leak Buster Software – Leak Buster is a poker software that interfaces with your Holdem Manager or PokerTracker database, and extracts key statistics about your play in order to find your largest poker leaks. Its unique scoring algorithm weighs the impact of your leak against average win-rates. And it suggests ways to correct those leaks through the use of videos (over 50) and written modules. LEARN MORE.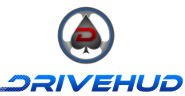 DriveHUD – DriveHUD is a poker database and HUD for your online poker play. It overlays a HUD on your online poker tables, and display vital stats about each opponent on your table. It tracks and records all of the hands that you play online. This allows you to review, re-play, filter, graph and analyze all of the hands you've played. So you can improve your poker game. LEARN MORE.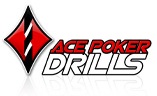 Ace Poker Drills – Ace Poker Drills is a poker training software that gives you a "flash card" style training for Odds and Outs, Equity, and Pre-Flop play. The Pre-Flop trainer will help you to easily recognize which hands to play in different positions. Odds and Outs trainer will get you to quickly calculate your odds and outs in various situations. Equity Trainer will quiz you on equity calculations for different hands. Then you can know your equity in any given scenario. LEARN MORE.