A bill seeking to regulate sports betting, fantasy sports and online poker in Kentucky has been shelved until 2020.
Despite the bill, house bill 175, garnering support from both sides of the divide, and a unanimous vote from a House Committee, it will not come to fruition this year. The Kentucky poker bill, which was drafted by Koenig, did not even make it to the last stages.
However, the lawmaker is confident that the bill will make a comeback next year.
In the state of Kentucky, a simple majority of legislators is required for a bill to sail through during even-numbered years. However, during odd-numbered years, a supermajority, 60% of the legislators, is required for any revenue-centric bill to sail through.
According to Koenig, it was difficult to Marshall 60% of the legislators to support the bill in such a short time.
However, he remained optimistic that the bill will be passed next year.
"WE WILL REGROUP AND RELOAD WITH A BETTER PLAN TO WIN THE HEARTS AND MINDS OF THE PUBLIC NEXT YEAR. WE WILL ONLY NEED A SIMPLE MAJORITY, AND IT WILL BE A BUDGET YEAR WHERE THAT $20-48 MILLION [IN TAX REVENUE] WILL LOOK A LOT MORE IMPORTANT. I REALLY LIKE THE CHANCES NEXT YEAR," REP. KOENIG SAID.
Kentucky Poker Bill recap
For casino establishments to receive licenses, they will be required to pay $500,000 in licensing fees. Afterward, revenues will be subject to a 10.25 percent tax. Mobile betting apps will, however, attract a higher tax rate at 14 percent.
The revenue will play a huge role in the state, considering the fact that the State of Kentucky pension debt is at $40 billion. If it will be passed next year, the monies will be used to fill the deficit. In a study commissioned by Keeneland, it was found that sports betting would rake in more than $20m in revenue each year. The bulk of the revenue would be used to shore up the deficit in pension funding.
The bill would allow the Kentucky Horse Racing Commission to be the overall regulatory authority when it comes to sports betting and daily Fantasy Sports. Kentucky Lottery would oversee the online poker industry.
Last Word
Kentucky online poker players have no option other than hoping for the best in 2020. Whether the bill will be passed will be decided by the legislators. However, keeping in mind the financial situation of Kentucky, there's a huge chance that the Kentucky poker bill will be reconsidered in 2020.
================================================================================
What we're all about at
We offer the highest EV poker software, and training tools available on the net. These are recommended and used by today's top poker players from the world. We've been doing this since 2009 with the emphasis on offering unique and creative poker software that will help any level of poker player be a more thoughtful and successful player at the table. We'd invite you to check these titles out:

PokerZion – Get Started with PokerZion's Proven Poker Training for $7! From over 12+ years of playing poker, combined with techniques and tactics used to win over $500k+ in cash games, this the most comprehensive structured learning course on no-limit holdem. And it's only7$! All lessons include a combination of poker training videos, written and audio modules, quizzes and articles. LEARN MORE.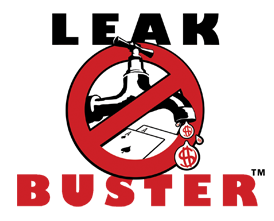 Leak Buster Software – Leak Buster is a poker software that interfaces with your Holdem Manager or PokerTracker database, and extracts key statistics about your play in order to find your largest poker leaks. Its unique scoring algorithm weighs the impact of your leak against average win-rates. And it suggests ways to correct those leaks through the use of videos (over 50) and written modules. LEARN MORE.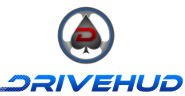 DriveHUD – DriveHUD is a poker database and HUD for your online poker play. It overlays a HUD on your online poker tables, and display vital stats about each opponent on your table. It tracks and records all of the hands that you play online. This allows you to review, re-play, filter, graph and analyze all of the hands you've played. So you can improve your poker game. LEARN MORE.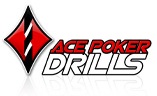 Ace Poker Drills – Ace Poker Drills is a poker training software that gives you a "flash card" style training for Odds and Outs, Equity, and Pre-Flop play. The Pre-Flop trainer will help you to easily recognize which hands to play in different positions. Odds and Outs trainer will get you to quickly calculate your odds and outs in various situations. Equity Trainer will quiz you on equity calculations for different hands. Then you can know your equity in any given scenario. LEARN MORE.