The MPN poker tour has finally come to an end.
However, the last MPN poker main event was nothing short of exciting, and Martin Piik will be the last player to ever win an MPN main event.
Piik won the 23rd and the final MPNPT much to the excitement of his rail which kept cheering him on during the final table.
In fact, he is the youngest poker player to win the MPNPT title. He is only 23 years old.
The main event attracted a total of 575 entries, each hoping to scoop the 52,000 euros first place prize. From the payout structure, only 71 players finished in the money, led by Martin Piik.
The final table was diverse with six players from different countries. The finalists also had diverse backgrounds.
It featured an MPN employee (bot detection specialist), a firefighter, a recruitment consultant, a travel specialist, two finance specialists, and two poker professionals.
Piik's win was no fluke. He had to be on top of his game to finish in 1st place. Suprisingly, he has only played 10 live tournaments throughout his career which makes his latest success even more remarkable.
Interestingly, he managed to make it to Madrid after winning the trip at Olybet.
MPN Poker Tour Madrid Final Table Results
| | | | | |
| --- | --- | --- | --- | --- |
| Place | Player | Country | Payout (EUR) | Payout (USD) |
| 1 | Martin Piik | Estonia | € 52,000 | $57,200 |
| 2 | Yu Cheng "Richard" Liu | China | € 38,000 | $41,800 |
| 3 | Raido Ounapuu | Estonia | € 28,000 | $30,800 |
| 4 | James Sudworth | United Kingdom | € 20,000 | $22,000 |
| 5 | Mikael Gronvik | Sweden | € 14,000 | $15,400 |
| 6 | Stylianos Kollatos | Greece | € 10,500 | $11,550 |
| 7 | Sebastian Lohunko | Poland | € 8,100 | $8,910 |
| 8 | Jay Yerby | United Kingdom | € 5,600 | $6,160 |
| 9 | Stuart McCormack | United Kingdom | € 4,575 | $5,033 |
Keimo Suominen fails to fin his second MPNPT main event
When the field narrowed down to 20 players, nobody would have predicted Piik's victory. Actually, Suominen was on track to win his second MPNPT main event. However, that was not to be the case. He was eliminated in 11th place.
Since the MPN poker tour was incepted, every main event has been won by a different player.
With curtains falling on MPN, we can only wish they extended their stay in the poker community. However, a decision has already been made and there's nothing we can do. MPNPT left an indelible mark and upcoming poker tours should strive to emulate them.
================================================================================
What we're all about at
We offer the highest EV poker software, and training tools available on the net. These are recommended and used by today's top poker players from the world. We've been doing this since 2009 with the emphasis on offering unique and creative poker software that will help any level of poker player be a more thoughtful and successful player at the table. We'd invite you to check these titles out:

PokerZion – Get Started with PokerZion's Proven Poker Training for $7! From over 12+ years of playing poker, combined with techniques and tactics used to win over $500k+ in cash games, this the most comprehensive structured learning course on no-limit holdem. And it's only7$! All lessons include a combination of poker training videos, written and audio modules, quizzes and articles. LEARN MORE.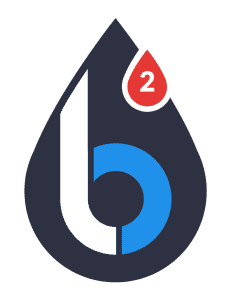 Leak Buster Software – Leak Buster is a poker software that interfaces with your Holdem Manager or PokerTracker database, and extracts key statistics about your play in order to find your largest poker leaks. Its unique scoring algorithm weighs the impact of your leak against average win-rates. And it suggests ways to correct those leaks through the use of videos (over 50) and written modules. LEARN MORE.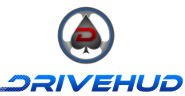 DriveHUD – DriveHUD is a poker database and HUD for your online poker play. It overlays a HUD on your online poker tables, and display vital stats about each opponent on your table. It tracks and records all of the hands that you play online. This allows you to review, re-play, filter, graph and analyze all of the hands you've played. So you can improve your poker game. LEARN MORE.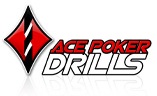 Ace Poker Drills – Ace Poker Drills is a poker training software that gives you a "flash card" style training for Odds and Outs, Equity, and Pre-Flop play. The Pre-Flop trainer will help you to easily recognize which hands to play in different positions. Odds and Outs trainer will get you to quickly calculate your odds and outs in various situations. Equity Trainer will quiz you on equity calculations for different hands. Then you can know your equity in any given scenario. LEARN MORE.