Microgaming poker network is set to close shop next year on May 19, 2020.
However, the imminent shutdown of MPN is not news, the decision was made in September. Back then, Microgaming Poker Network announced that they will be closing the virtual card rooms sometime next year.
Rumors of the shutdown started spreading last week after a Red Star Poker representative spilled the beans during an interview. However, MPN later confirmed the date on Twitter.
MPN will deal our last hand on May 19th, 2020.

Our MD @AlexScott72o: 'Let's do everything we can to make the next six months something special, which we can look back on with pride.'#ChallengeAccepted

— MPN (@ThrillOfPoker) November 25, 2019
In September, MPN announced its plan to exit the online poker space.
The network model no longer fits with our strategic vision for poker, and this is the right time to announce the closure as we focus on redistributing key resources and personnel across the business. While the network will be closing, this is not the end for poker at Microgaming, which is driven to create the most enjoyable entertainment experiences, leading the way with world-class gaming content. Ultimately, this move will help the business to achieve that vision as we follow a new strategic direction for the vertical, details of which will be revealed in due course
MPN managing director had added that:
For some time now, I've been carrying out an extensive review into the poker product here at Microgaming, with input from poker industry experts, independent consultants, and my colleagues around the world. The conclusion of the review was that, for poker to be as successful as possible, we had to adopt a very different strategy and business model. Ultimately, the poker network is not part of that vision.
What's next for Microgaming Poker Network Clients?
Even though MPN is closing shop, there is no reason to worry. According to MPN, players' money is safe and they can still enjoy top-notch services up until May 19, 2020. Meaning that players can still deposit, play and withdraw before the 2020 deadline.
Also, Red Star Poker, a Russian-owned poker room, has already announced that it will move from MPN to iPoker network.
================================================================================
What we're all about at
We offer the highest EV poker software, and training tools available on the net. These are recommended and used by today's top poker players from the world. We've been doing this since 2009 with the emphasis on offering unique and creative poker software that will help any level of poker player be a more thoughtful and successful player at the table. We'd invite you to check these titles out:

PokerZion – Get Started with PokerZion's Proven Poker Training for $7! From over 12+ years of playing poker, combined with techniques and tactics used to win over $500k+ in cash games, this the most comprehensive structured learning course on no-limit holdem. And it's only7$! All lessons include a combination of poker training videos, written and audio modules, quizzes and articles. LEARN MORE.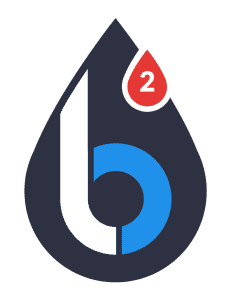 Leak Buster Software – Leak Buster is a poker software that interfaces with your Holdem Manager or PokerTracker database, and extracts key statistics about your play in order to find your largest poker leaks. Its unique scoring algorithm weighs the impact of your leak against average win-rates. And it suggests ways to correct those leaks through the use of videos (over 50) and written modules. LEARN MORE.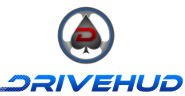 DriveHUD – DriveHUD is a poker database and HUD for your online poker play. It overlays a HUD on your online poker tables, and display vital stats about each opponent on your table. It tracks and records all of the hands that you play online. This allows you to review, re-play, filter, graph and analyze all of the hands you've played. So you can improve your poker game. LEARN MORE.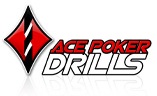 Ace Poker Drills – Ace Poker Drills is a poker training software that gives you a "flash card" style training for Odds and Outs, Equity, and Pre-Flop play. The Pre-Flop trainer will help you to easily recognize which hands to play in different positions. Odds and Outs trainer will get you to quickly calculate your odds and outs in various situations. Equity Trainer will quiz you on equity calculations for different hands. Then you can know your equity in any given scenario. LEARN MORE.