The adage "aim for the sun land on the moon" clearly does not apply to Bryn Kenney.
Even after winning the biggest share of the humongous £1,050,00 Triton buy-in tournament, Bryn Kenney is not prepared to throw in the towel.
A few weeks ago, a total of 54 players including prominent businessmen and professional poker players squared off for a chance to win over $20 million. After an impeccable run, Kenney had a huge chip advantage going to the final table and hence had the upper hand in negotiations leading up to the equity chop.
Even though he didn't win the tournament, he took home $20,606,421 pushing his all-time live winnings beyond the $55.7 million. He now ranks 1st on the all-time live earnings list closely followed by Justin Bonomo who has $48.5million to his name.
Well, 2019 has been good to Bryn Kenney. Before taking down the Triton tournament, Kenney was ranked fourth on the all-time money list.
To put it into perspective, before the 2019 WSOP commenced, Kenney already had accumulated more than $9 million. However, He didn't see much action in the WSOP in order to be in the right frame of mind for the million-dollar buy-in tournament.
"I don't really feel like playing small buy-in events on a daily basis. Instead, I'd rather get myself focused and ready for the million-dollar buy-in in London at the end of the WSOP. I just want to rest and get in the right mindset for that."
In a recent interview with Card Player, when asked what it means to reach the top spot, here's what he had to say.
"I made poker my whole life, and that's why I feel like I'm at the top now. I was able to get through big downs when I lost everything and more."
Bryn Kenney's $250 million target
Before taking the top spot, Kenney's main objective was to remove Negreanu and Bonomo out of the picture. Now that he managed to top the two players, his is a race against himself. As a matter of fact, he is on a whole new level where stakes do not really matter.
"Now I can kind of play poker for fun, because all stakes feel small now […]Playing a $25k feels like playing a $2k buy-in to me now. Playing a $50K maybe feels like playing a $10K."
His main objective now is to hit the $250 mil mark. Here's what he had to say.
Who knows how many million-dollar buy-ins there will be five or ten years from now? I'd definitely guess that I'm going to hit that $100 million mark. Who knows, it could be $200 million, $250 million. Probably not more than that. Probably most likely somewhere around $100 to $150 million in earnings. But if they just start popping out bigger tournaments and start having more $300k re-entries and $500k and $1 million dollar tournaments, then we could start hitting a number like a quarter-billion- Bryn Kenney
================================================================================
What we're all about at
We offer the highest EV poker software, and training tools available on the net. These are recommended and used by today's top poker players from the world. We've been doing this since 2009 with the emphasis on offering unique and creative poker software that will help any level of poker player be a more thoughtful and successful player at the table. We'd invite you to check these titles out:

PokerZion – Get Started with PokerZion's Proven Poker Training for $7! From over 12+ years of playing poker, combined with techniques and tactics used to win over $500k+ in cash games, this the most comprehensive structured learning course on no-limit holdem. And it's only7$! All lessons include a combination of poker training videos, written and audio modules, quizzes and articles. LEARN MORE.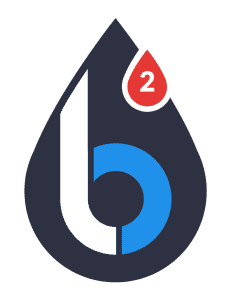 Leak Buster Software – Leak Buster is a poker software that interfaces with your Holdem Manager or PokerTracker database, and extracts key statistics about your play in order to find your largest poker leaks. Its unique scoring algorithm weighs the impact of your leak against average win-rates. And it suggests ways to correct those leaks through the use of videos (over 50) and written modules. LEARN MORE.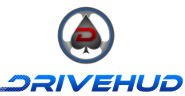 DriveHUD – DriveHUD is a poker database and HUD for your online poker play. It overlays a HUD on your online poker tables, and display vital stats about each opponent on your table. It tracks and records all of the hands that you play online. This allows you to review, re-play, filter, graph and analyze all of the hands you've played. So you can improve your poker game. LEARN MORE.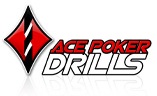 Ace Poker Drills – Ace Poker Drills is a poker training software that gives you a "flash card" style training for Odds and Outs, Equity, and Pre-Flop play. The Pre-Flop trainer will help you to easily recognize which hands to play in different positions. Odds and Outs trainer will get you to quickly calculate your odds and outs in various situations. Equity Trainer will quiz you on equity calculations for different hands. Then you can know your equity in any given scenario. LEARN MORE.