Last week the poker space was abuzz after WSOP awarded Daniel Negreanu the Player of the Year title.
However, the excitement was short-lived, and he is no longer the titleholder. Thanks to a clerical mistake, Negreanu was wrongfully announced as the WSOP POY after Shaun Deep was booted from the WSOPE main event.
2019 would have been the third time for him to secure the WSOP POY title, having won two times in the past in 2004 and 2013. Initially, Negreanu had 4,074.88 points closely followed by Robert Campbell with 3961.31 points and Deeb 3917.32 points.
It was Alex Elenskiy, a Russian poker writer, who first to pointed out the inconsistencies in Negreanu results in a tweet. The tweet was widely circulated and most spectators and players agreed with him that Negreanu had not genuinely won the POY title.
However, after WSOP finally corrected the POY standings, Negreanu did not waste time to congratulate the new winner, Campbell, who was second on initial standings.
WSOP owns up
WSOP officials issued a public statement owning to the mistake of releasing erroneous results.
We have confirmed a data entry error was made in our uploading of results into the back end of our website for WSOP Event #68, affecting places 32-46. The results from Event #87, for positions 32-46 in that event, were erroneously and additionally uploaded into the final results of Event #68 – more than two weeks after the completion of Event #68.

 This error overwrote the correct results in Event #68 for places 32-46, and 15 players got credited with a cash-in Event #68 despite not finishing in that place.

 As a result, Daniel Negreanu was given 213.1 points erroneously in Event #68, an event we verified he did not cash in.
After correction, Negreanu ended up with 3,861.32 points, making Robert Campbell the default winner with his 3,961.31 points and Deeb being number two with 3917.32 points.
If the error went unnoticed, Negreanu would have been the first WSOP POY title holder without a bracelet win. Unlike Campbell, who has managed to win two bracelets this season.
Matt Glantz, a poker pro, commented on Twitter saying the mistake will drastically affect how the top competitors will be playing the game. Deeb mistakenly thought he had to be among the first five positions to defend his title, but he only needed to get the ninth place to win. Perhaps if he had known the specific points, he would have approached the situation differently and avoid getting booted in 11th place.
WSOP POY Winners 
| | |
| --- | --- |
| Year | Player |
| 2019 | Robert Campbell |
| 2018 | Shaun Deeb |
| 2017 | Chris Ferguson |
| 2016 | Jason Mercier |
| 2015 | Mike Gorodinsky |
| 2014 | George Danzer |
| 2013 | Daniel Negreanu |
| 2012 | Greg Merson |
| 2011 | Ben Lamb |
| 2010 | Frank Kassela |
| 2009 | Jeff Lisandro |
| 2008 | Erick Lindgren |
| 2007 | Tom Schneider |
| 2006 | Jeff Madsen |
| 2005 | Allen Cunningham |
| 2004 | Daniel Negreanu |
================================================================================
What we're all about at
We offer the highest EV poker software, and training tools available on the net. These are recommended and used by today's top poker players from the world. We've been doing this since 2009 with the emphasis on offering unique and creative poker software that will help any level of poker player be a more thoughtful and successful player at the table. We'd invite you to check these titles out:

PokerZion – Get Started with PokerZion's Proven Poker Training for $7! From over 12+ years of playing poker, combined with techniques and tactics used to win over $500k+ in cash games, this the most comprehensive structured learning course on no-limit holdem. And it's only7$! All lessons include a combination of poker training videos, written and audio modules, quizzes and articles. LEARN MORE.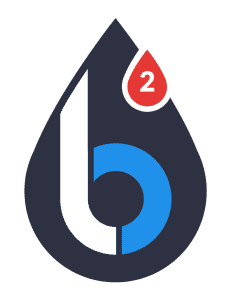 Leak Buster Software – Leak Buster is a poker software that interfaces with your Holdem Manager or PokerTracker database, and extracts key statistics about your play in order to find your largest poker leaks. Its unique scoring algorithm weighs the impact of your leak against average win-rates. And it suggests ways to correct those leaks through the use of videos (over 50) and written modules. LEARN MORE.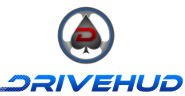 DriveHUD – DriveHUD is a poker database and HUD for your online poker play. It overlays a HUD on your online poker tables, and display vital stats about each opponent on your table. It tracks and records all of the hands that you play online. This allows you to review, re-play, filter, graph and analyze all of the hands you've played. So you can improve your poker game. LEARN MORE.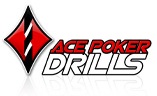 Ace Poker Drills – Ace Poker Drills is a poker training software that gives you a "flash card" style training for Odds and Outs, Equity, and Pre-Flop play. The Pre-Flop trainer will help you to easily recognize which hands to play in different positions. Odds and Outs trainer will get you to quickly calculate your odds and outs in various situations. Equity Trainer will quiz you on equity calculations for different hands. Then you can know your equity in any given scenario. LEARN MORE.