Couple's Demise
According to a report by NJ.com, the New Jersey poker couple – Tonya Smith and Dimitrios Patlias – finally got their $10,500 poker winnings back.  Their winnings were taken by West Virginia State police during a traffic stop. The police gave them a runaround, but the state finally gave in and returned the money, much to the delight of the couple.
Imagine losing your entire bankroll on your way to a casino just because of a minor traffic infraction. Well, a few months ago, a couple had lost $10k poker winnings after allegedly swerving on the freeway. The cops who pulled them overtook all their cash and left them with only $2. The ironic part of the story is that their actions had a legal basis. For eons on end, civil asset forfeiture has been used by administrations from both ends of the spectrum to confiscate money/assets from wrongdoers most of whom are drug dealers.
According to Patlias, the state police did not beat around the bush and they quickly asked point blank the amount of the money the couple had on them. Initially, the couple refused to answer only for the police to ransack their vehicle. When the police failed to find any money in the car, they emptied their pockets where they took $10k from the couple as well as several casino gift cards.
Last month the couple traveled back to West Virginia to get their money back only to be met by stubborn state officers. The couple claimed that the state knowingly violated their 4th amendment. They did this right when they took Patlias and his wife. She was pregnant at the time, out of their car on a dangerous highway. To get their money back, the couple had to make several trips to several offices. They only succeeded when the media aired their predicament.
The Iowa Ordeal
In 2013, two poker players – John Newmerzhycky and William Davis also suffered the same fate. A routine traffic stop saw them lose $100k to the state of Iowa. According to the two players, they were stopped by the state police for allegedly driving through the state with out of state plates. What followed was a hotly contested lawsuit which pitied them against the state. For three years, they had to attend court sessions and pay attorney fees. They finally got back their money plus an extra $50k 3 years later in 2016.
==============================================================
What we're all about at

Ace

Poker Solutions
We offer the highest EV poker software, and training tools available on the net, recommended and used by today's top poker players from the world. We've been doing this since 2009 with the emphasis on offering unique and creative poker software that will help any level of poker player be a more thoughtful and successful player at the table. We'd invite you to check these titles out: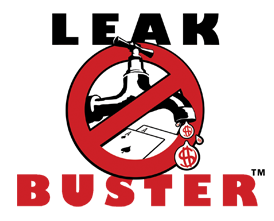 Leak Buster Software – Leak Buster is a poker software that interfaces with your Holdem Manager or PokerTracker database, and extracts key statistics about your play in order to find your largest poker leaks. Its unique scoring algorithm weighs the impact of your leak against average win-rates and suggests ways to correct those leaks through the use of videos (over 50) and written modules.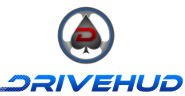 DriveHUD – DriveHUD is a poker database and HUD for your online poker play. It will overlay a HUD on your online poker tables, and display vital stats about each of the opponents on your table. It will track and record all of the hands you play online, allowing you to review, re-play, filter, graph and analyze all of the hands you've played so you can improve your poker game.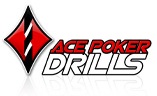 Ace Poker Drills – Ace Poker Drills is a poker training software that gives you a "flash card" style training for Odds and Outs, Equity, and Pre-Flop play. The Pre-Flop trainer will help you to easily recognize which hands to play in different positions. Odds and Outs trainer will get you to quickly calculate your odds and outs in various situations. Equity Trainer will quiz you on equity calculations for different hands, so you can know your equity in any given scenario.