After the Supreme Court ruling that legalized sports gambling, individual states have been pushing legislation aimed at legalizing online gaming.
In New York, poker players may soon play poker online. Senator Joseph Addabbo has introduced a new bill that visualizes the future of online gaming. The bill seeks to lay several bare provisions including available licenses, taxation, and license application procedures. It also proposes penalties for 'bad actors' as well as their affiliates.
Online poker bill Legal Basis
The bill is hinged on the precedent set by United States V. Dicristina. The defendant, Dicristina, was indicted for violating the Illegal Gambling Business Act. However, he was absolved of any wrongdoing by the court.
For decades on end, the question of whether poker is a game of chance or skill has been debated at length. The Dicristina 's case, according to Senator Addabbo, shows that poker is a game of skill.
Bad actors
If the bill passes, not everyone will be a winner. The bill defines Bad actors as card rooms that have in the past offered poker services without acquiring proper licenses. Therefore, all card rooms that had accepted New York players in the past may be classified as "bad actors". The classification extends to any other party that may have facilitated activities of the card rooms.
The poker Bill specifics
The bill is multi-faceted, well-written, and covers important aspects of the legalized industry. It seeks to answer all questions that may arise from legalizing online poker. Apart from providing citations that show that poker is a game of chance, the bill also proposes the number of licenses to be offered casinos, cost of the licenses, and taxes to be levied.
From the fine print, the senator proposes that only 11 licenses be availed to casinos. Also, each license will cost a whopping $10 million. Therefore, the State of New York will stand to make $110 million from licensing only. On matters of taxes, all casino operators will have to remit 15% of their gross gaming revenue. Interestingly, tax for the first two months will be included in the license fee.
Will the bill pass?
The bill seems to cater to both businesses and consumers. However, whether the bill will see the light of day or not remains to be seen. The bill is likely to be passed in the Senate without any qualms but it may hit a snag in the assembly.
Elsewhere, Washington D.C. citizenry will have to wait longer before sports gambling is fully legalized. According to reports, the sports gambling bill will be subjected to a public hearing. The public participation process may take a few months and hence lengthen its implementation timeline.
================================================================================
We offer the highest EV poker software, and training tools available on the net. These are recommended and used by today's top poker players from the world. We've been doing this since 2009 with the emphasis on offering unique and creative poker software that will help any level of poker player be a more thoughtful and successful player at the table. We'd invite you to check these titles out:

PokerZion – Get Started with PokerZion's Proven Poker Training for $7! From over 12+ years of playing poker, combined with techniques and tactics used to win over $500k+ in cash games, this the most comprehensive structured learning course on no-limit holdem. And it's only7$! All lessons include a combination of poker training videos, written and audio modules, quizzes and articles.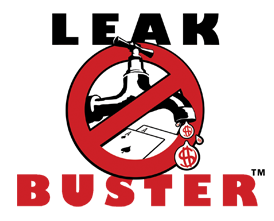 Leak Buster Software – Leak Buster is a poker software that interfaces with your Holdem Manager or PokerTracker database, and extracts key statistics about your play in order to find your largest poker leaks. Its unique scoring algorithm weighs the impact of your leak against average win-rates. And it suggests ways to correct those leaks through the use of videos (over 50) and written modules.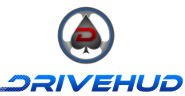 DriveHUD – DriveHUD is a poker database and HUD for your online poker play. It overlays a HUD on your online poker tables, and display vital stats about each opponent on your table. It tracks and records all of the hands that you play online. This allows you to review, re-play, filter, graph and analyze all of the hands you've played. So you can improve your poker game.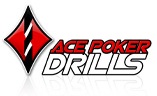 Ace Poker Drills – Ace Poker Drills is a poker training software that gives you a "flash card" style training for Odds and Outs, Equity, and Pre-Flop play. The Pre-Flop trainer will help you to easily recognize which hands to play in different positions. Odds and Outs trainer will get you to quickly calculate your odds and outs in various situations. Equity Trainer will quiz you on equity calculations for different hands. Then you can know your equity in any given scenario.