Nick Burris is the newest WSOPC Horseshoe Council Bluffs Main Event title winner after beating Blair Hinkle in the final table of the tournament. The $1,700 buy-in Main Event kicked off on Saturday, April 6, with 273 players competing for the lion's share of a $413,595 prize pool.
By the end of the second day, the tournament narrowed down to six players with Burris coming second in chips. The other participants were Kevin Berthelsen, Greg Jennings, Sarah Zeluf, and Ari Engel.
The six players returned on Monday for the final leg of the event and the competition culminated with the 42-year-old player from Missouri clinching the Council Bluffs championship title and a top prize of $99,267.
Nick Burris trumps event favorites
All eyes were on Blair Hinkle as the contestants returned for the final table on Monday. Hinkle is 3-time WSOPC Bluffs Council Main Event ring winner, and the odds were stacked in his favor to win his fourth title at the property.
However, his title hopes were crushed by his homeboy and good friend, Nick Burris, who beat him hands down to secure the pot and his second WSOPC ring.
Both Burris and Hinkle come from the same state, Missouri, and they play in the same Monday night poker league back at home. Their regular encounters in the home game over the last few years have seen the two players become good friends. Burris describes their meetings back in their native state as the hardest $40 home game in the country.
The other strong contender for top placement in the final table was Ari Engel. The player boasts nine WSOPC rings but he was sent home in sixth place by Kevin Berthelsen who entered the final table as chip leader.
Giving the props to the other players
Speaking after his victory, Burris acknowledged that the final table was very tough and he added that all the players had been really good.
According to Nick Burris, it meant a lot that he could pull one off against accomplished players like Ari Engel, Greg Jennings, and Blair Hinkle to finish at the top of the table.
Following the win, Nick Burris earned an invitation to the $1,700 Main Event of the Global Casino Championship which will be held at Harrah's Cherokee in August. The event will be part of the 2019/2020 WSOPC season.
================================================================================
What we're all about at
We offer the highest EV poker software, and training tools available on the net. These are recommended and used by today's top poker players from the world. We've been doing this since 2009 with the emphasis on offering unique and creative poker software that will help any level of poker player be a more thoughtful and successful player at the table. We'd invite you to check these titles out:

PokerZion – Get Started with PokerZion's Proven Poker Training for $7! From over 12+ years of playing poker, combined with techniques and tactics used to win over $500k+ in cash games, this the most comprehensive structured learning course on no-limit holdem. And it's only7$! All lessons include a combination of poker training videos, written and audio modules, quizzes and articles. LEARN MORE.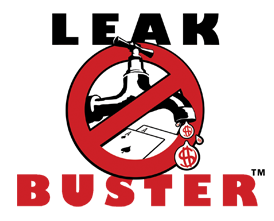 Leak Buster Software – Leak Buster is a poker software that interfaces with your Holdem Manager or PokerTracker database, and extracts key statistics about your play in order to find your largest poker leaks. Its unique scoring algorithm weighs the impact of your leak against average win-rates. And it suggests ways to correct those leaks through the use of videos (over 50) and written modules. LEARN MORE.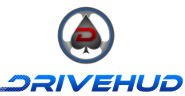 DriveHUD – DriveHUD is a poker database and HUD for your online poker play. It overlays a HUD on your online poker tables, and display vital stats about each opponent on your table. It tracks and records all of the hands that you play online. This allows you to review, re-play, filter, graph and analyze all of the hands you've played. So you can improve your poker game. LEARN MORE.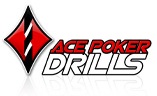 Ace Poker Drills – Ace Poker Drills is a poker training software that gives you a "flash card" style training for Odds and Outs, Equity, and Pre-Flop play. The Pre-Flop trainer will help you to easily recognize which hands to play in different positions. Odds and Outs trainer will get you to quickly calculate your odds and outs in various situations. Equity Trainer will quiz you on equity calculations for different hands. Then you can know your equity in any given scenario. LEARN MORE.