Trouble is brewing for Nick Marchington and as things stand, he is likely to lose more than $100k.
Nick Marchington is embroiled in a legal drama after his exploits in WSOP. He finished 7th in the 2019 WSOP main event. His impressive performance earned him $1,525 mil.
However, his would-be backers, C Biscuit, want a piece of the winnings. To that end, C biscuit has initiated a lawsuit to get a 10 percent cut of the $1.5 mil which they claim Marchington owes them.
As the original backers, the group is requesting the courts to order Marchington to pay them 10% percent of the winnings.
However, according to Nick Marchington, he canceled their action and made a refund which was accepted by the group.
So, why is the C Biscuit so salty now?
The informality that clouds poker deals is intriguing. Backers and players usually reach a deal over social media platforms and payments are made through peer-to-peer payment processes.
There are no agreements signed. No lawyers involved. Just a simple text followed by confirmation and voila, you receive the agreed money on your PayPal, Venmo or Cashapp account.
Therefore, it all boils down to the individuals behind the transactions. For instance, a player can buy action to later cancel on the backers if he gets a better offer. And that's not a good way to do business, or is it? Well, that's what Marchington did. He bought action, got a better offer, and refunded C Biscuit.
However, even though Nick's actions were inexplicable, C Biscuit is definitely trying to steal from him. Well, let's recap what we know.
• Nick bought action from C Biscuit
• Nick later refunded C Biscuit (Full refund was done on day 2 of the main event).
• C Biscuit accepted the refund.
Initially I offered to refund with Pokerstars (how the piece was paid) then PayPal. Finally we settled on cash. My efforts to refund began BEFORE the Main Event; the refund got collected before my day 2 of the Main Event.
— Nick Marchington
Nick Marchington Shouldn't pay C Biscuit
The bottom line here is the fact that C Biscuit accepted the refund. I honestly think they did not expect Nick to perform that well.
However, when they realized Nick was going to finish in the money, towards the conclusion of the event, they initiated the proceedings. If Marchington had busted in the first or second day, I am pretty sure C Biscuit would not have sued. In my own view, the lawsuit is malicious and C Biscuit should cool it.
On the other hand, Nick Marchington's reputation has been dented and I don't think backers will be looking to buy action from him anytime soon.
================================================================================
What we're all about at
We offer the highest EV poker software, and training tools available on the net. These are recommended and used by today's top poker players from the world. We've been doing this since 2009 with the emphasis on offering unique and creative poker software that will help any level of poker player be a more thoughtful and successful player at the table. We'd invite you to check these titles out:

PokerZion – Get Started with PokerZion's Proven Poker Training for $7! From over 12+ years of playing poker, combined with techniques and tactics used to win over $500k+ in cash games, this the most comprehensive structured learning course on no-limit holdem. And it's only7$! All lessons include a combination of poker training videos, written and audio modules, quizzes and articles. LEARN MORE.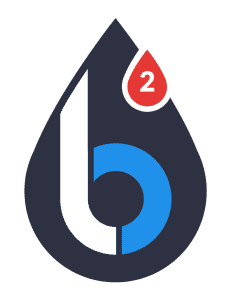 Leak Buster Software – Leak Buster is a poker software that interfaces with your Holdem Manager or PokerTracker database, and extracts key statistics about your play in order to find your largest poker leaks. Its unique scoring algorithm weighs the impact of your leak against average win-rates. And it suggests ways to correct those leaks through the use of videos (over 50) and written modules. LEARN MORE.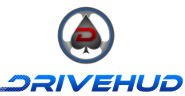 DriveHUD – DriveHUD is a poker database and HUD for your online poker play. It overlays a HUD on your online poker tables, and display vital stats about each opponent on your table. It tracks and records all of the hands that you play online. This allows you to review, re-play, filter, graph and analyze all of the hands you've played. So you can improve your poker game. LEARN MORE.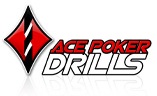 Ace Poker Drills – Ace Poker Drills is a poker training software that gives you a "flash card" style training for Odds and Outs, Equity, and Pre-Flop play. The Pre-Flop trainer will help you to easily recognize which hands to play in different positions. Odds and Outs trainer will get you to quickly calculate your odds and outs in various situations. Equity Trainer will quiz you on equity calculations for different hands. Then you can know your equity in any given scenario. LEARN MORE.