Legalization of online poker or sports betting at large hasn't been without opposition. In just a few weeks, a coalition opposing legalization of sports betting has been gaining traction in Nebraska. Although it may be already too late. According to Sheldon Alderson, online poker deserves to be banned because "it violates state's rights".
In the aftermath of the landmark supreme court ruling which legalized sports betting, the legislators-house subcommittee met on Thursday to deliberate on the way forward. The tug of war between the casino industry and sports league is threatening to spill over. The sports league believe proper regulation can only be achieved by the federal government. On the other hand, the casino industry is comfortable that individual states can seamlessly regulate the emerging industry. According to cardplayer.com, sports betting rakes roughly $150 billion although over 90% of the colossus amount is via unregulated online sites. To that end, the online component was the main talking point in the subcommittee meeting.
Alderson had managed to marshal a lobby group which was represented by the former Nebraska AG Jon Bruning. From the testimony tabled to the subcommittee, the motive of the lobby group is to restore the 1961 wire act and consequently ban online sports betting. Whether their objectives will see the light of day remains to be seen.
The testimony
In the testimony, the former AG representing the lobby group compared legalization of sports betting to the regulation of Marijuana. To them, legalization of marijuana and sports betting does not only erode the moral fabric of the society but should also be considered unconstitutional.
"Since marijuana was legalized in Colorado, Nebraska law enforcement has been overwhelmed with the amount of illegal marijuana flooding into the state […] As Attorney General, I filed an original action against Colorado in the U.S. Supreme Court asking the Court to declare Colorado's marijuana laws violated the U.S. Constitution. But the Supreme Court refused to take our case. And to this day, Nebraskans continue to suffer from Colorado's legalization of marijuana with no legal recourse"
He further reiterated that Nebraska will suffer the same predicament if the state legalizes sports betting. According to the group, "Nebraska will be compelled to rely on the good graces, and regulatory capabilities, of those states that have legalized online sports betting." In addition, Bruning commented that since online gambling is illegal in Nebraska, legalizing sports betting will prove to be a nightmare as long as the regulation is considered.
==============================================================
What we're all about at

Ace

Poker Solutions
We offer the highest EV poker software, and training tools available on the net. These are recommended and used by today's top poker players from the world. We've been doing this since 2009 with the emphasis on offering unique and creative poker software that will help any level of poker player be a more thoughtful and successful player at the table. We'd invite you to check these titles out: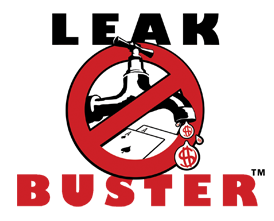 Leak Buster Software – Leak Buster is a poker software that interfaces with your Holdem Manager or PokerTracker database, and extracts key statistics about your play in order to find your largest poker leaks. Its unique scoring algorithm weighs the impact of your leak against average win-rates. And it suggests ways to correct those leaks through the use of videos (over 50) and written modules.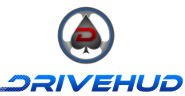 DriveHUD – DriveHUD is a poker database and HUD for your online poker play. It overlays a HUD on your online poker tables, and display vital stats about each opponent on your table. It tracks and records all of the hands that you play online. This allows you to review, re-play, filter, graph and analyze all of the hands you've played. So you can improve your poker game.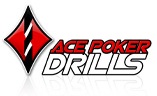 Ace Poker Drills – Ace Poker Drills is a poker training software that gives you a "flash card" style training for Odds and Outs, Equity, and Pre-Flop play. The Pre-Flop trainer will help you to easily recognize which hands to play in different positions. Odds and Outs trainer will get you to quickly calculate your odds and outs in various situations. Equity Trainer will quiz you on equity calculations for different hands. Then you can know your equity in any given scenario.