Oregon poker player stands to lose millions of dollars if federal prosecutors get their way.
Federal prosecutors in Portland, Oregon have applied to a judge to have millions of dollars and cryptocurrency belonging to a professional poker player. According to the prosecutors, the player made the bulk of the fortune selling pirated TV shows and movies.
The prosecutors believe that the player in cohort with several others operated several websites and made money from subscription fees. It is believed they made hundreds of thousands of dollars from the venture but unfortunately, they infringed on copyright laws.
From documents filed in a federal court in Oregon, the scheme was hatched in 2013. The Homeland Security investigation agents uncovered the scheme acting on a tip from PayPal regarding huge volumes of subscription fees associated with www.noobroom7.com and www.noobroom.com.
The Oregon Poker player stands to lose Millions of dollars
On May 6, federal prosecutors asked an Oregon judge to seize funds amounting to $3,926,478.11. They also wanted the court to seize virtual currency – Bitcoin and Ethereum belonging to the poker player.
To add to that, from court documents, the prosecutors are also pushing to have a house repossessed which they argue that it was used to launder the proceeds of the illegal scheme. He allegedly bought the house in 2017 for $336,000.
However, according to the unnamed poker player's lawyer, the player did nothing wrong. In their presentation, the lawyers argued that the government will be violating the player's 4th and 5th amendment rights if they take his possessions without a jury trial.
Talking to Koin 6 News, the lawyer commented that, "We don't generally comment on a current case, but as a matter of principle the government should not grab a person's assets and strip them of their resources unless and until proven guilty." He later added that his client is a professional poker player and has made the money from multiple gambling websites and poker tournaments.
According to Keith Druffel, an IRS special agent, more than $6 million was deposited to the player's stripes account in the same duration. "I determined that (he) received substantial revenue from the above-listed websites. In 2018, he was averaging over $500,000 per month. In 2017, (he) received over $2.2 million. In 2016, (he) received over $1 million in revenue, and in 2014 and 2015, (he) received on average about $400,000 a year in revenue," wrote Druffel.
================================================================================
What we're all about at
We offer the highest EV poker software, and training tools available on the net. These are recommended and used by today's top poker players from the world. We've been doing this since 2009 with the emphasis on offering unique and creative poker software that will help any level of poker player be a more thoughtful and successful player at the table. We'd invite you to check these titles out:

PokerZion – Get Started with PokerZion's Proven Poker Training for $7! From over 12+ years of playing poker, combined with techniques and tactics used to win over $500k+ in cash games, this the most comprehensive structured learning course on no-limit holdem. And it's only7$! All lessons include a combination of poker training videos, written and audio modules, quizzes and articles. LEARN MORE.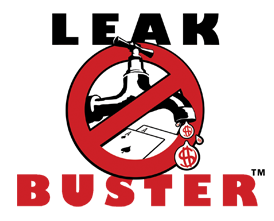 Leak Buster Software – Leak Buster is a poker software that interfaces with your Holdem Manager or PokerTracker database, and extracts key statistics about your play in order to find your largest poker leaks. Its unique scoring algorithm weighs the impact of your leak against average win-rates. And it suggests ways to correct those leaks through the use of videos (over 50) and written modules. LEARN MORE.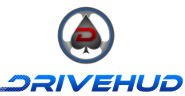 DriveHUD – DriveHUD is a poker database and HUD for your online poker play. It overlays a HUD on your online poker tables, and display vital stats about each opponent on your table. It tracks and records all of the hands that you play online. This allows you to review, re-play, filter, graph and analyze all of the hands you've played. So you can improve your poker game. LEARN MORE.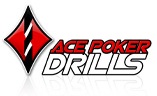 Ace Poker Drills – Ace Poker Drills is a poker training software that gives you a "flash card" style training for Odds and Outs, Equity, and Pre-Flop play. The Pre-Flop trainer will help you to easily recognize which hands to play in different positions. Odds and Outs trainer will get you to quickly calculate your odds and outs in various situations. Equity Trainer will quiz you on equity calculations for different hands. Then you can know your equity in any given scenario. LEARN MORE.