Over the last few years, PartyPoker has toiled to transform its image by paying more attention to player feedback.
PartyPoker has strived to offer a player-friendly environment by adding new features regularly, as well as improving existing infrastructure.
The online poker room has announced that it has managed to rid its poker room of hundreds of bots. As a result, the poker room has claimed that it has reimbursed more than $700,000 to players who were affected by the bots.
PartyPoker bot problem
Today, every poker room in existence has to grapple with the influx of poker bots from players seeking to have the edge over other players by using cutting edge software programs. It is not easy to identify bot accounts since they can be programmed to behave like average players. However, automation gives them an edge over other players.
Before PartyPoker decided to clean house, several poker players had complained about the bots. As a result, the poker room put together a fraud team. The Poker Fraud Team was made up of experienced poker professionals who had the expertise of spotting bots and subsequently launching investigations on suspected accounts.
According to PartyPoker, the team started working sometime in December 2018. From 1st Dec 2018 to 31st March 2019, the team had investigated and closed 277 bot accounts. PartyPoker's fraud team is mandated to monitor online poker activity to make sure no illegal activities, such as collusion and bots, takes place on the platform.
The blog read in part:
"Since 1 December 2018, over 75% of the account closures came as a result of detection by the new fraud team, and the site will continue to provide regular updates on the number of bot account closures[…} Players are asked to contact the fraud team directly if they detect any suspicious activity at its online tables, by sending an email to [email protected]. PartyPoker promises to investigate all incidents reported."
PartyPoker refunded more than $700,000
Usually, bots target low-stake games which attract amateur players. Well, if experienced poker players can still lose money to bots, what about amateur poker players? Your guess is as good as mine. They will be whitewashed!
Luckily, after concluding investigations, all those who had lost money to bots have been reimbursed. The online poker room announced on a blog that it has since refunded a total of $734,852.15 to affected accounts.
================================================================================
What we're all about at
We offer the highest EV poker software, and training tools available on the net. These are recommended and used by today's top poker players from the world. We've been doing this since 2009 with the emphasis on offering unique and creative poker software that will help any level of poker player be a more thoughtful and successful player at the table. We'd invite you to check these titles out:

PokerZion – Get Started with PokerZion's Proven Poker Training for $7! From over 12+ years of playing poker, combined with techniques and tactics used to win over $500k+ in cash games, this the most comprehensive structured learning course on no-limit holdem. And it's only7$! All lessons include a combination of poker training videos, written and audio modules, quizzes and articles. LEARN MORE.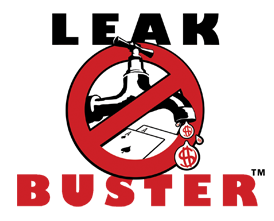 Leak Buster Software – Leak Buster is a poker software that interfaces with your Holdem Manager or PokerTracker database, and extracts key statistics about your play in order to find your largest poker leaks. Its unique scoring algorithm weighs the impact of your leak against average win-rates. And it suggests ways to correct those leaks through the use of videos (over 50) and written modules. LEARN MORE.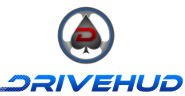 DriveHUD – DriveHUD is a poker database and HUD for your online poker play. It overlays a HUD on your online poker tables, and display vital stats about each opponent on your table. It tracks and records all of the hands that you play online. This allows you to review, re-play, filter, graph and analyze all of the hands you've played. So you can improve your poker game. LEARN MORE.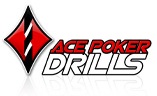 Ace Poker Drills – Ace Poker Drills is a poker training software that gives you a "flash card" style training for Odds and Outs, Equity, and Pre-Flop play. The Pre-Flop trainer will help you to easily recognize which hands to play in different positions. Odds and Outs trainer will get you to quickly calculate your odds and outs in various situations. Equity Trainer will quiz you on equity calculations for different hands. Then you can know your equity in any given scenario. LEARN MORE.