It is not uncommon for poker players to be accused of cheating, but it is extremely rare for a player to be found guilty of cheating by a court of law.
Well, recently, a poker professional found himself on the wrong side of the law after he was found guilty of cheating in online poker.
Peter Jepsen is a high stakes poker professional domiciled in Copenhagen. He has a glowing track record dating way back to 2008. However, at first glance, online poker is his forte. But going by the court ruling, his online poker exploits may have been a smokescreen after all.
According to court records, Jepsen was able to win hundreds of thousands of dollars from unsuspecting players. He allegedly installed malware on other players' computers which gave him access to their hole cards. For his actions, he will serve more than two years in prison and pay a €3.5 million fine.
Peter Jepsen illustrious cheating career
For six years, Jepsen made enormous profits from high stakes online poker tournaments much to the disadvantage of his opponents. His target tournaments included high profile events such as the European Poker Tournament.
It was alleged that he would gain access to other players' laptops and install malware that was programmed to access the victims' hole cards.
It was not after several players raised complaints did the Danish authorities start their investigations which culminated in a lengthy trial.
Unfortunately for Jansen, during the trial, the prosecution lined up three witnesses who were also involved in the scam.
The three witnesses, a woman, and two men admitted that they were involved in installing the malware used by Jensen to gain an unfair advantage against his opponents.
The conviction
Considering the overwhelming evidence, Jepsen's conviction was long overdue. He was initially sentenced to 3 years in jail but six months were slashed since the trial took a long time to be concluded.
Along with the long custodial sentence, the Danish government also confiscated $3.9 million from Jensen. However, he has already filed an appeal.
Away from online poker, Jepsen's live poker career is that of an average poker pro. He currently has 4 live tournament cashes which amount to $604,458 in live winnings. The bulk of his live poker winnings are courtesy of his EPT Warsaw win in 2007 for $415,679.
================================================================================
What we're all about at
We offer the highest EV poker software, and training tools available on the net. These are recommended and used by today's top poker players from the world. We've been doing this since 2009 with the emphasis on offering unique and creative poker software that will help any level of poker player be a more thoughtful and successful player at the table. We'd invite you to check these titles out:

PokerZion – Get Started with PokerZion's Proven Poker Training for $7! From over 12+ years of playing poker, combined with techniques and tactics used to win over $500k+ in cash games, this the most comprehensive structured learning course on no-limit holdem. And it's only7$! All lessons include a combination of poker training videos, written and audio modules, quizzes and articles. LEARN MORE.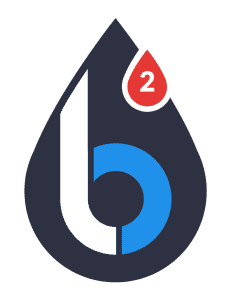 Leak Buster Software – Leak Buster is a poker software that interfaces with your Holdem Manager or PokerTracker database, and extracts key statistics about your play in order to find your largest poker leaks. Its unique scoring algorithm weighs the impact of your leak against average win-rates. And it suggests ways to correct those leaks through the use of videos (over 50) and written modules. LEARN MORE.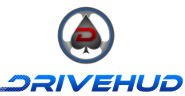 DriveHUD – DriveHUD is a poker database and HUD for your online poker play. It overlays a HUD on your online poker tables, and display vital stats about each opponent on your table. It tracks and records all of the hands that you play online. This allows you to review, re-play, filter, graph and analyze all of the hands you've played. So you can improve your poker game. LEARN MORE.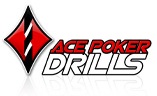 Ace Poker Drills – Ace Poker Drills is a poker training software that gives you a "flash card" style training for Odds and Outs, Equity, and Pre-Flop play. The Pre-Flop trainer will help you to easily recognize which hands to play in different positions. Odds and Outs trainer will get you to quickly calculate your odds and outs in various situations. Equity Trainer will quiz you on equity calculations for different hands. Then you can know your equity in any given scenario. LEARN MORE.