Phil Ivey's assets in Nevada may be seized by Borgata Hotel and Casino. A federal judge in New Jersey gave the Casino the green light to go after Phil Ivey assets in Nevada.
After winning a lawsuit in 2016, Borgata is yet to get even a dime of the $10.16 million. The hotel managed to prove that Phil Ivey, together with a fellow professional poker player, Cheng Yin Sun, cheated the casino out of $10.16 million over several sessions back in 2012. According to the court documents, the two players used an "edge sorting" technique which allowed them to use defects on the back of the cards to win in baccarat.
To recap, Ivey won about $9.6 million playing baccarat over several sessions. He then used the winnings to net an extra $500,000 at the craps. The court ruled that Ivey should return the $9.6 million together with the $500,000 which he won using the baccarat winnings.
During the same period, Ivey also went on a rampage in London. Using the same edge-sorting technique, he managed to net $12.4 million at Crockfords Casino. However, the casino refused to pay out. The courts also upheld the casino's decision to refuse payment.
Phil Ivey assets
Unfortunately, Borgata has been unable to compel Ivey to repay the $10.16 million. According to court documents, Phil Ivey doesn't have assets in the Garden City. The only asset that Ivey had in the state is a Wells Fargo bank account. The bank account was empty and the Casino alleges that Ivey transferred his winnings to a Mexican bank account.
In October 2018, Borgata moved to locate other Phil Ivey's assets in the country. That's when they filed a motion in New Jersey after finding a couple of Ivey's assets in Nevada. The casino is likely to go after the assets to force repayment.
Through a legal statement, Borgata noted that "Although the extent of Defendant Ivey's business holdings is unclear, it is believed that Ivey Poker, LLC is the entity behind Ivey League, Ivey's poker oriented website.".
Borgata's legal team also wrote that "Ivey's holdings have been estimated at $100 million, and the above shows these holdings, at least those that are ascertainable, are based in Nevada. Ivey has also disclosed a luxury home in Cabo San Lucas, Mexico on his social media account. It is possible that one of Ivey's Nevada entities is the ultimate owner of this home."
Interestingly, Ivey's legal team did not object.
================================================================================
What we're all about at
We offer the highest EV poker software, and training tools available on the net. These are recommended and used by today's top poker players from the world. We've been doing this since 2009 with the emphasis on offering unique and creative poker software that will help any level of poker player be a more thoughtful and successful player at the table. We'd invite you to check these titles out:

PokerZion – Get Started with PokerZion's Proven Poker Training for $7! From over 12+ years of playing poker, combined with techniques and tactics used to win over $500k+ in cash games, this the most comprehensive structured learning course on no-limit holdem. And it's only7$! All lessons include a combination of poker training videos, written and audio modules, quizzes and articles.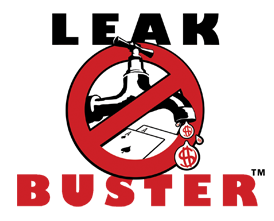 Leak Buster Software – Leak Buster is a poker software that interfaces with your Holdem Manager or PokerTracker database, and extracts key statistics about your play in order to find your largest poker leaks. Its unique scoring algorithm weighs the impact of your leak against average win-rates. And it suggests ways to correct those leaks through the use of videos (over 50) and written modules.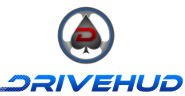 DriveHUD – DriveHUD is a poker database and HUD for your online poker play. It overlays a HUD on your online poker tables, and display vital stats about each opponent on your table. It tracks and records all of the hands that you play online. This allows you to review, re-play, filter, graph and analyze all of the hands you've played. So you can improve your poker game.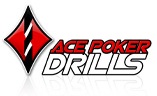 Ace Poker Drills – Ace Poker Drills is a poker training software that gives you a "flash card" style training for Odds and Outs, Equity, and Pre-Flop play. The Pre-Flop trainer will help you to easily recognize which hands to play in different positions. Odds and Outs trainer will get you to quickly calculate your odds and outs in various situations. Equity Trainer will quiz you on equity calculations for different hands. Then you can know your equity in any given scenario.